<
>
Boomerang Credit Union
Boomerang Credit Union App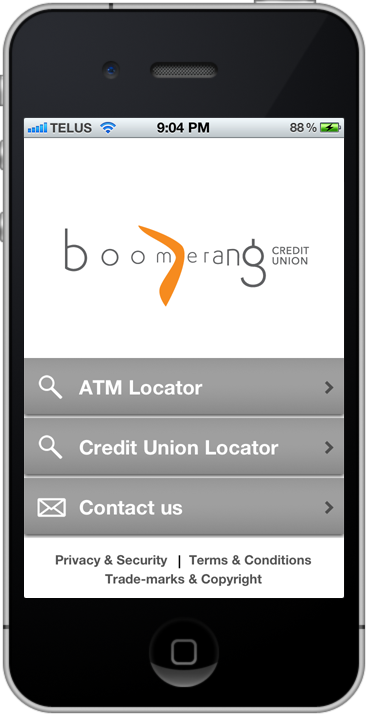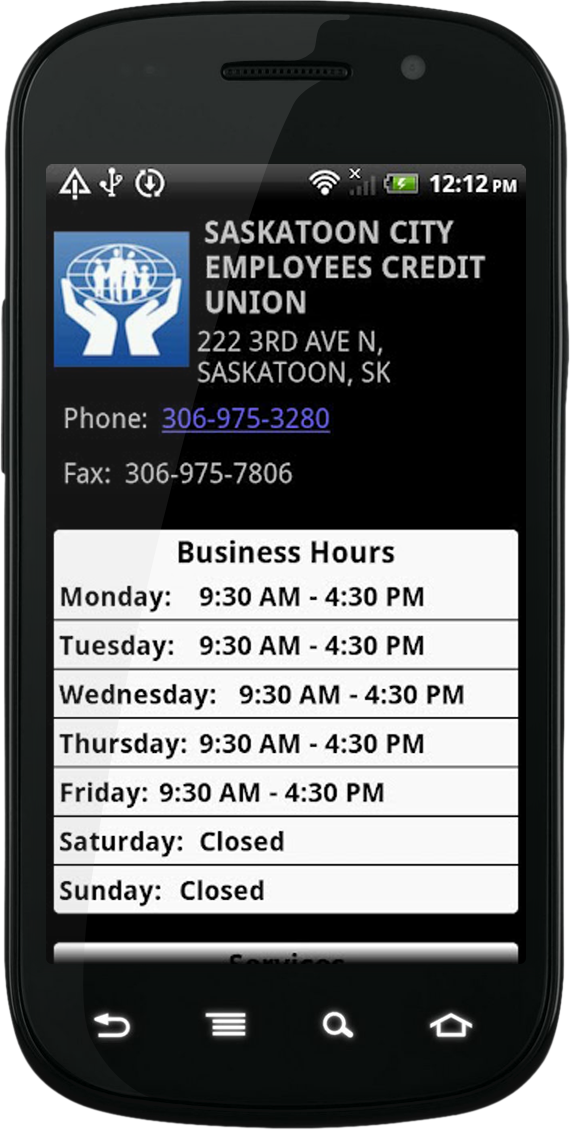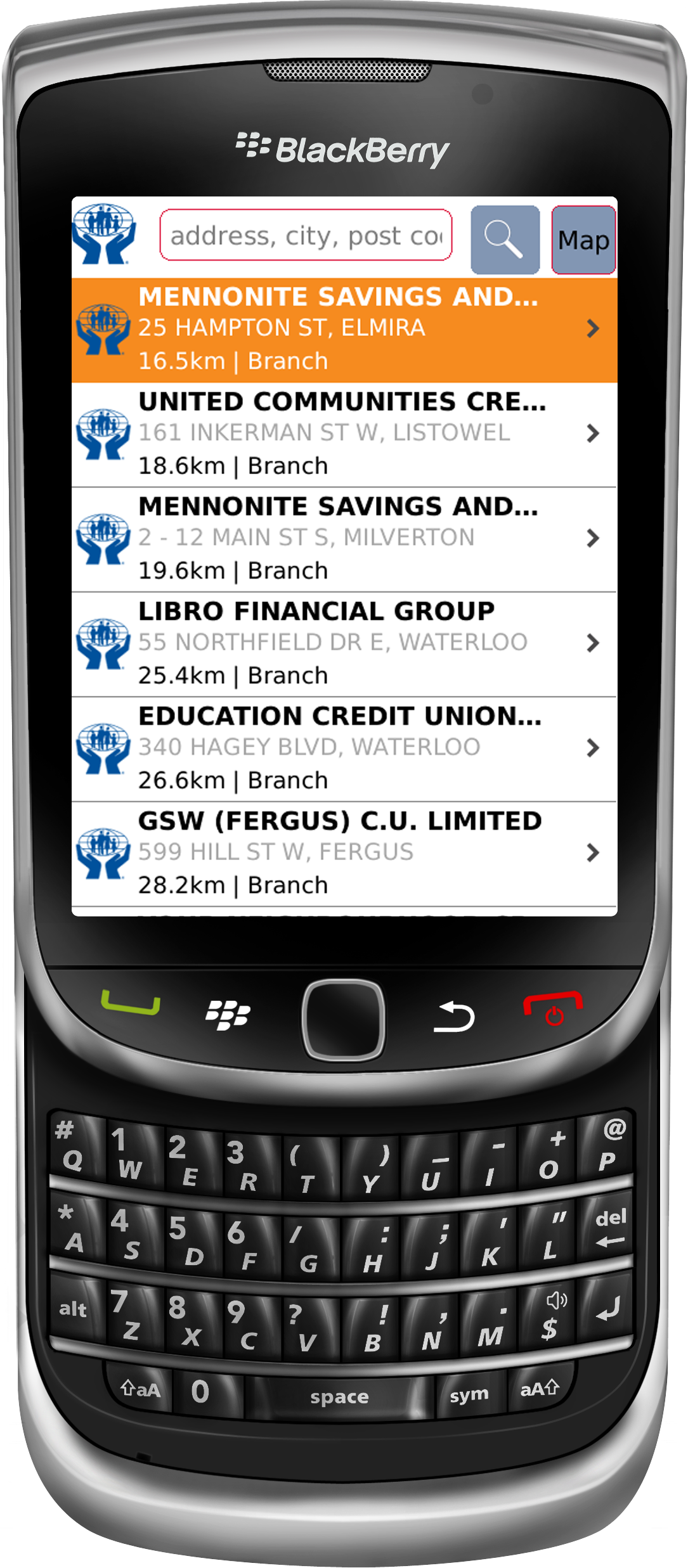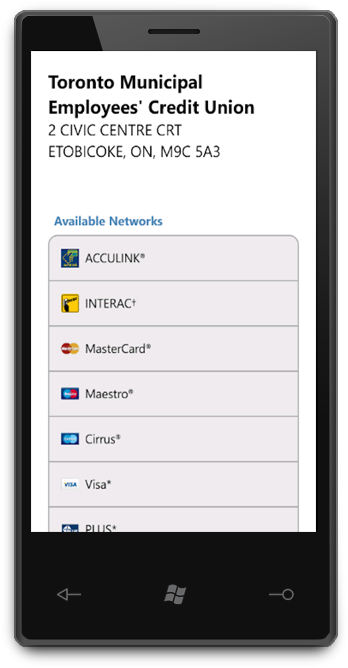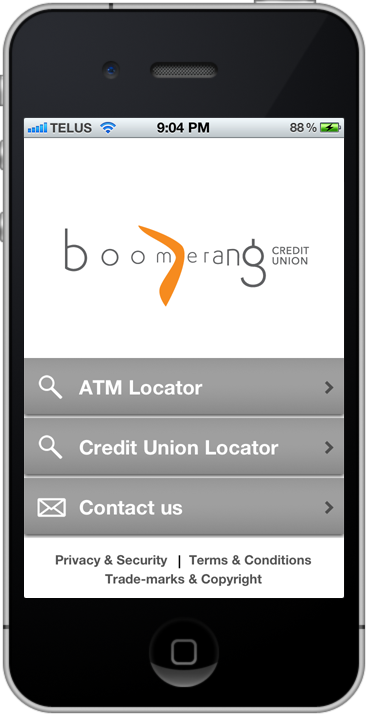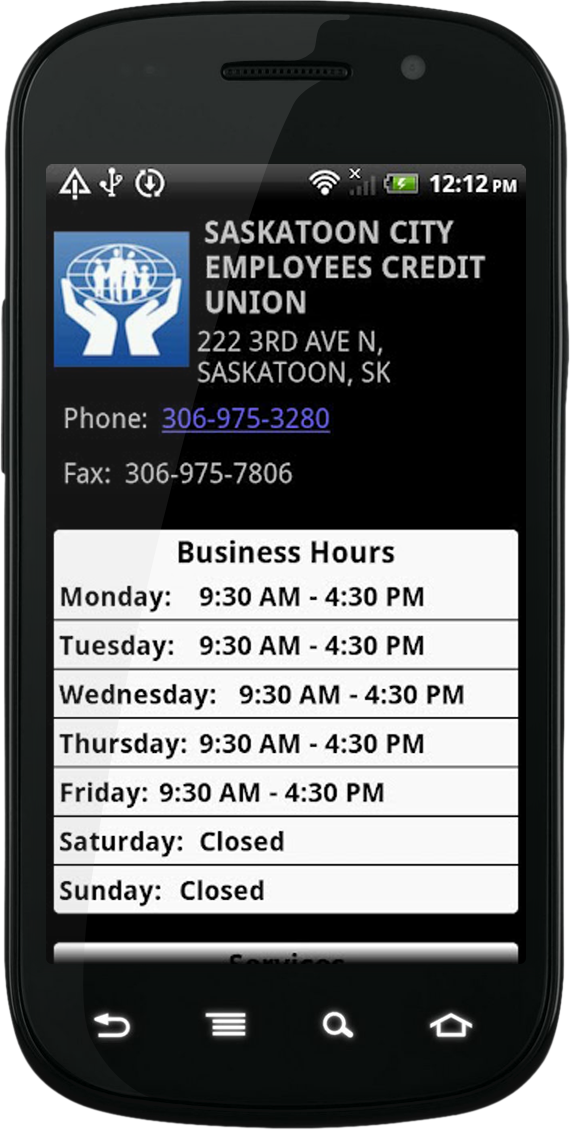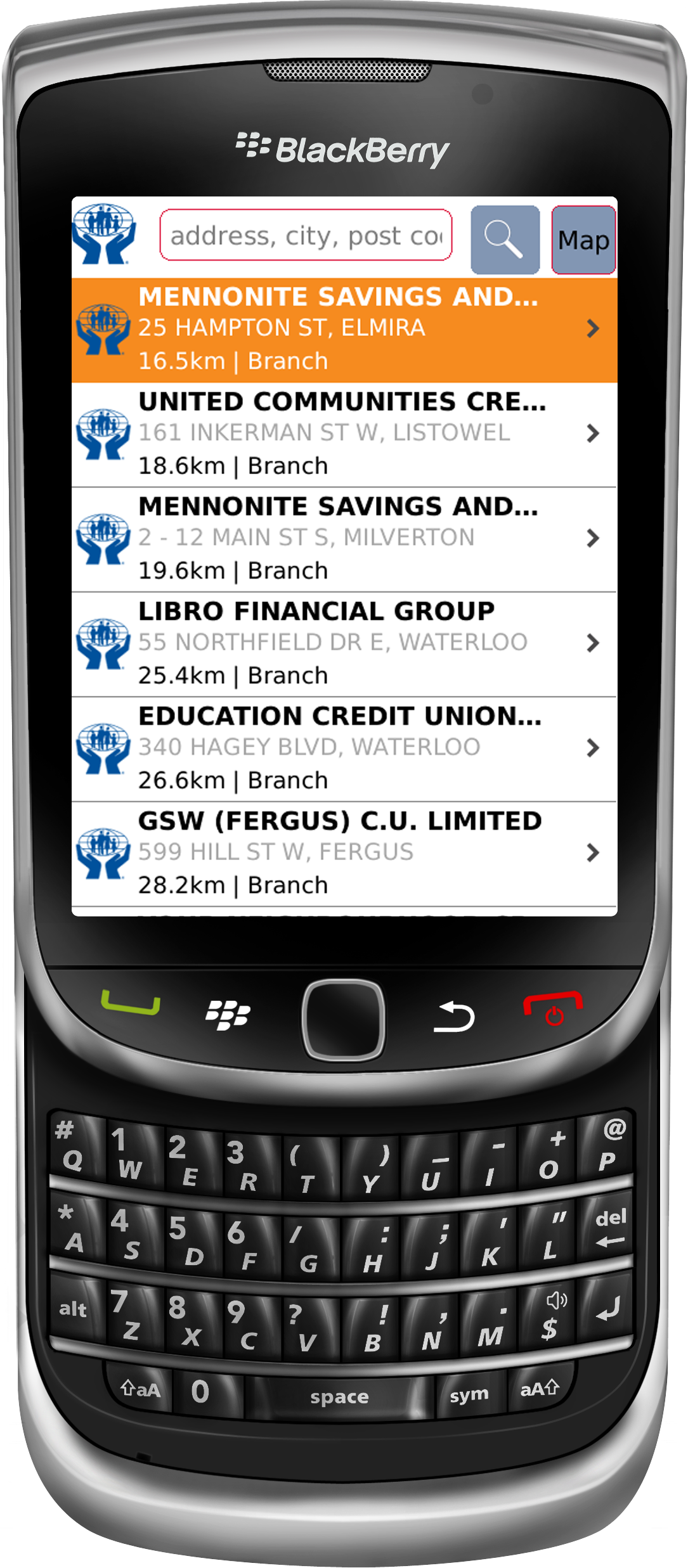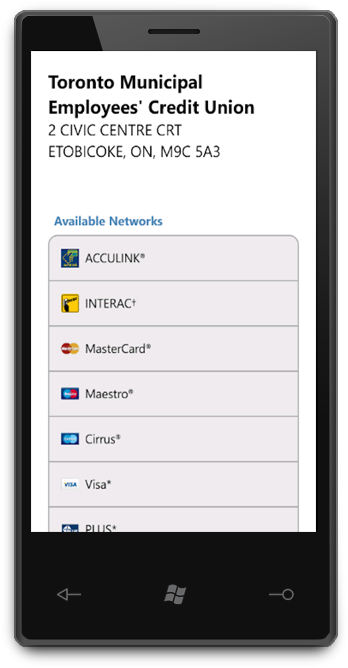 Founded in 1948, Boomerang Credit Union gives community members in London, Ontario a unique financial experience. Boomerang provides services similar to that of the large banks, but their main priority is their customers. CollegeMobile collaborated with Boomerang Credit Union to create a customized mobile app that gives members the ability to find credit unions and credit union ATMs anywhere in Canada.
App Features
Get directions to the nearest Servus Credit Union or ATM
Determine branch services such as accepted card types, hours of operation, and contact information
The Boomerang Credit Union mobile app is available on iPhone, BlackBerry, Android, and Windows Phone.
Shopping, on vacation, running errands – members can find the closest credit union and credit union ATM at their convenience.
QR Code to download the App