<
>
Carleton University
Carleton Mobile App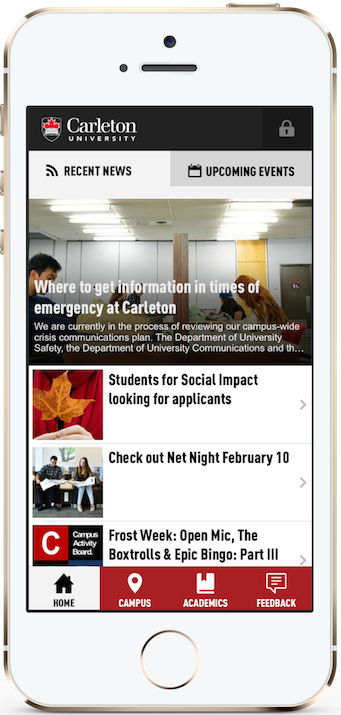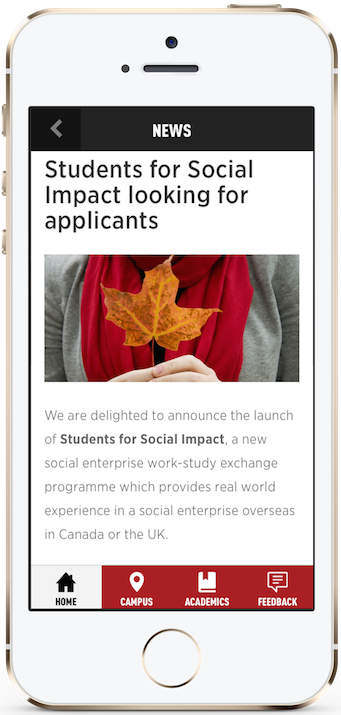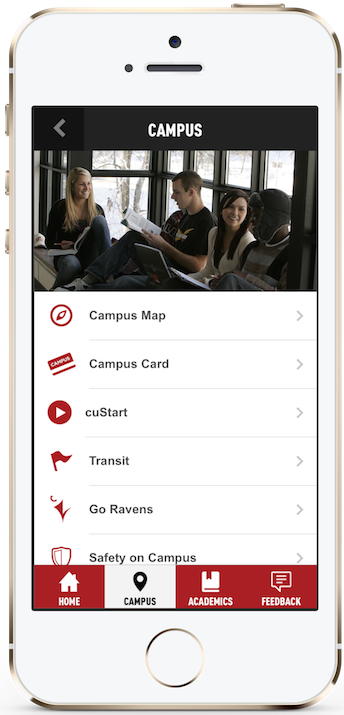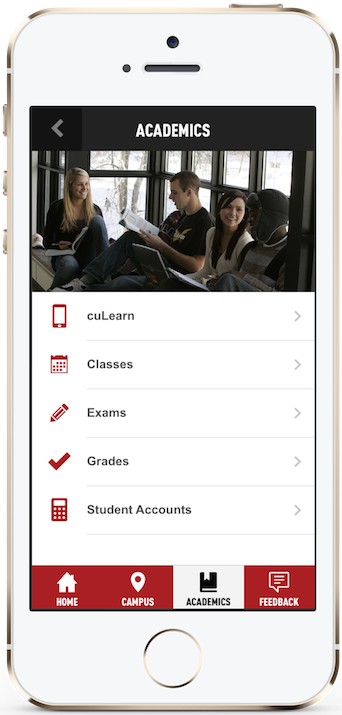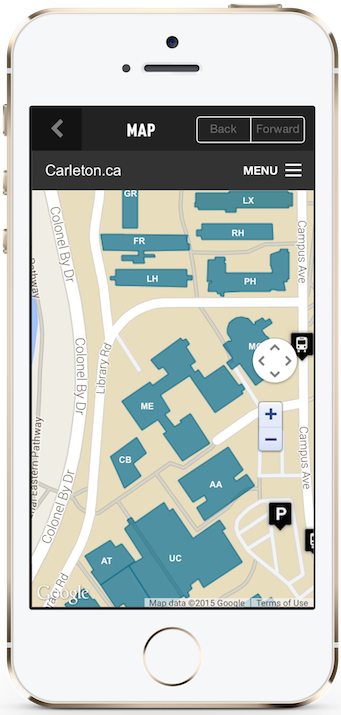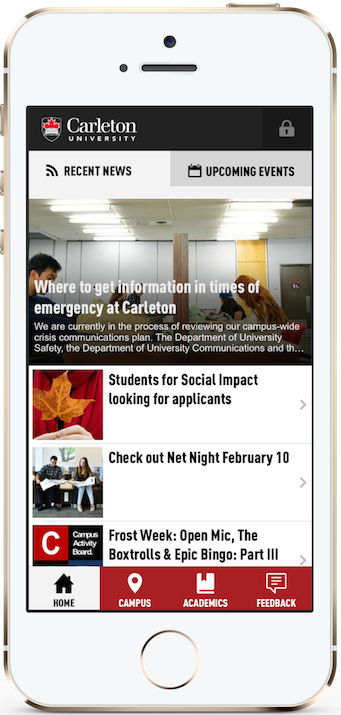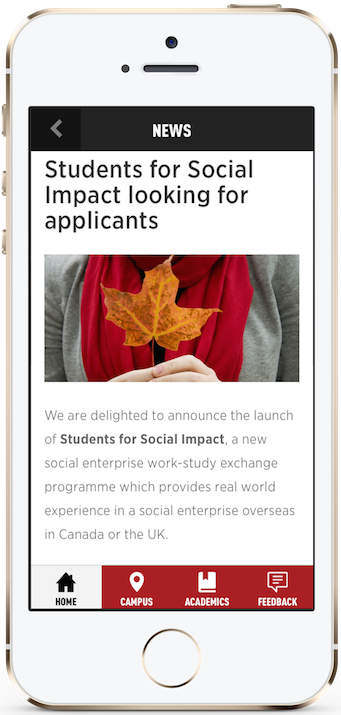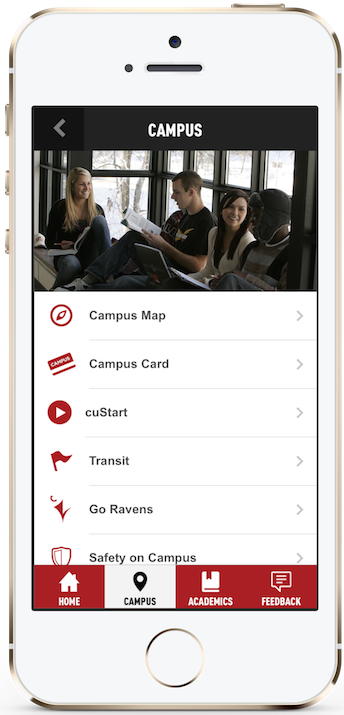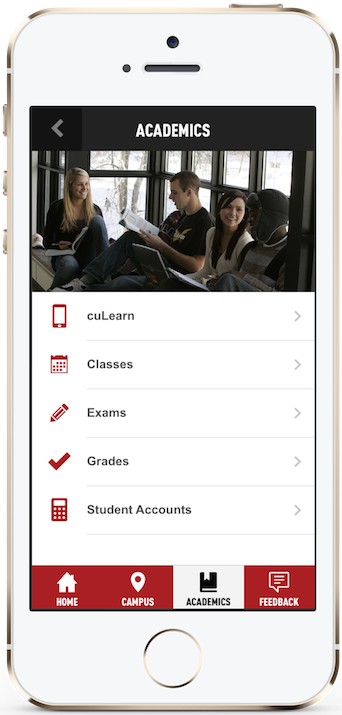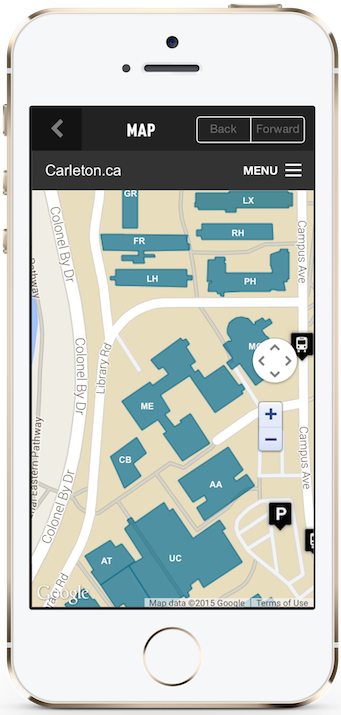 Carleton University is a post-secondary institution located in Ottawa, Ontario, Canada. Founded in 1942, Carleton now educates over 22,000 undergrad and 3,500 grad students.
Carleton wanted to offer a mobile application that "helps [students] manage their day-to-day university experience and offers them another way to stay connected to Carleton," says Suzanne Blanchard, Associate Vice-President (Students and Enrolment) and University Registrar, "by giving them access to their course schedule, grades, a campus map and relevant news, we feel we are doing just that."
Carleton Mobile is a custom higher education mobile app that was developed by CollegeMobile for Carleton University students. This smartphone app allows students to conveniently access Carleton University's services from their iPhone or Android device.
App Features
Final Exams – Review final exam schedule, complete with course, time, and location
Classes – Find class locations, times, and instructors
Grades – View grades as soon as they're released
Map – Easily navigate around campus with a GPS-enabled map
News – Stay up-to-date on Carleton University news and events
Transit – Catch the bus with a travel planner, live updates, route schedules, and more

cuLearn (New!)

 – Access course materials and utilize other useful built-in features
The development of the Carleton Mobile app was finished within five months, including initial concept to App Store and Android Market (Google Play) launch. In the first semester of 2011, Carleton Mobile was downloaded more than 7,800 times. To date, it has over 14,000 downloads.
Contact Us
Carleton Mobile is one of many Mobilversity apps developed by CollegeMobile. Mobilversity is a university mobile app framework that integrates with existing university services to provide students with a highly functional smartphone application.
Interested in increasing student recruitment and retention at your institution with a higher education mobile app? Contact us online or call 1-800-298-7081.
To stay up-to-date with the latest mobile news, trends, statistics, and more, follow CollegeMobile on Twitter.
QR Code to download the App