<
>
CFCR Radio 90.5 FM
CFCR – 90.5 FM Community Radio App App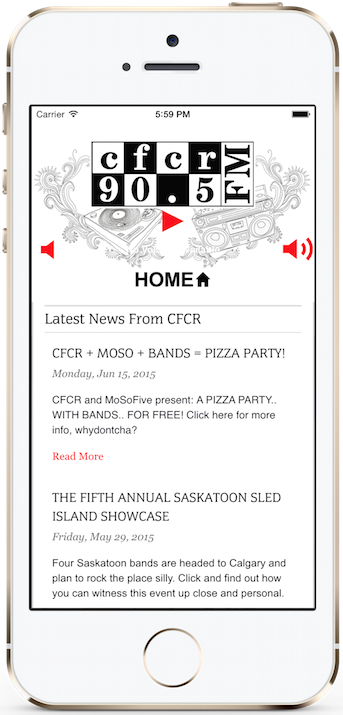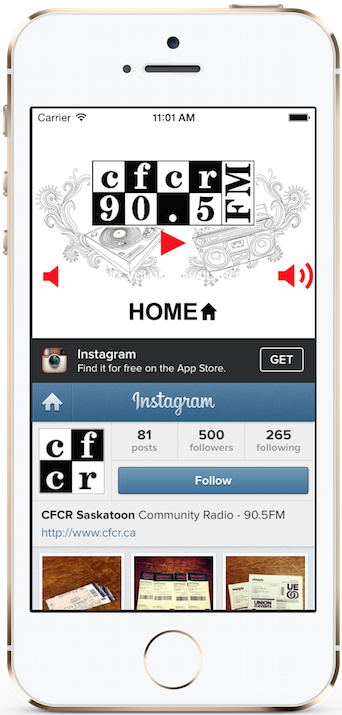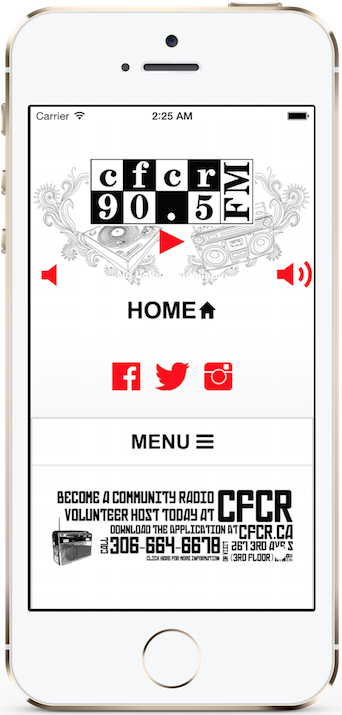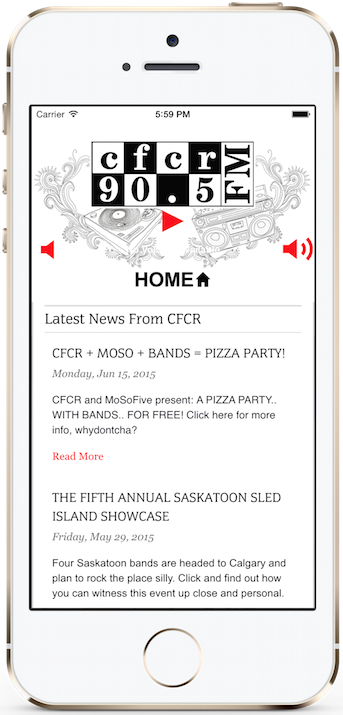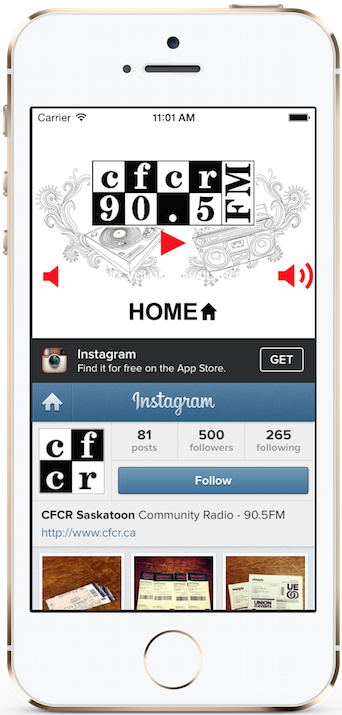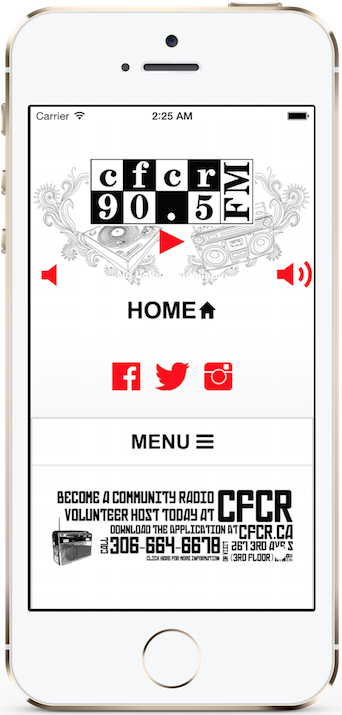 Push Interactions was proud to work with CFCR to bring a local radio station to the App Store.
CFCR 90.5 FM Saskatoon Community Radio features a variety of underground & independent music, as well as locally-produced spoken and multicultural programming. CFCR is a non-profit corporation owned by the Community Radio Society of Saskatoon. We are a volunteer-powered, listener-supported organization serving the alternative radio needs of Saskatoon and surrounding areas. As CFCR is a non-profit organization, we are primarily volunteer-powered but have a small, hardworking staff, and a volunteer Board of Directors who develop and maintain CFCR's bylaws and financial stability.
CFCR is proud to feature 100% locally-produced content, highlighting a vast array of musical genres (rock, pop, jazz, classical, country, blues, hip-hop, heavy metal), an assortment of Spoken Word programs, covering topics such as gender, sexuality, the environment and the local Saskatoon arts scenes, as well as several programs focusing on Saskatoon's multicultural communities. The full program schedule is available at CFCR.ca.
QR Code to download the App