<
>
Click
Click App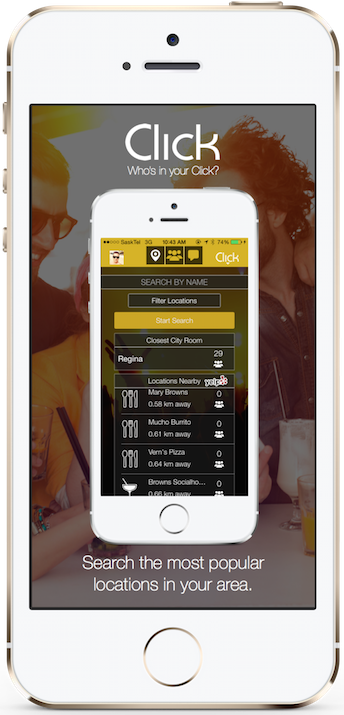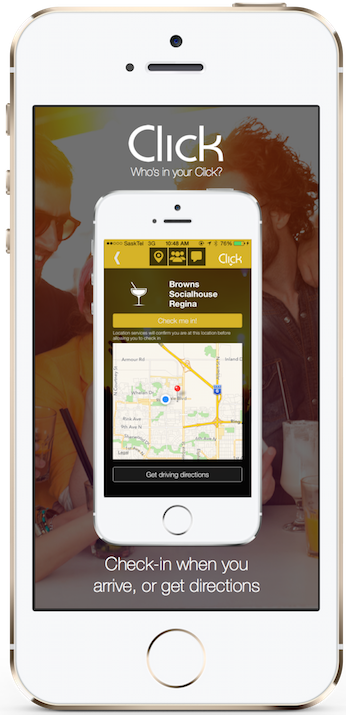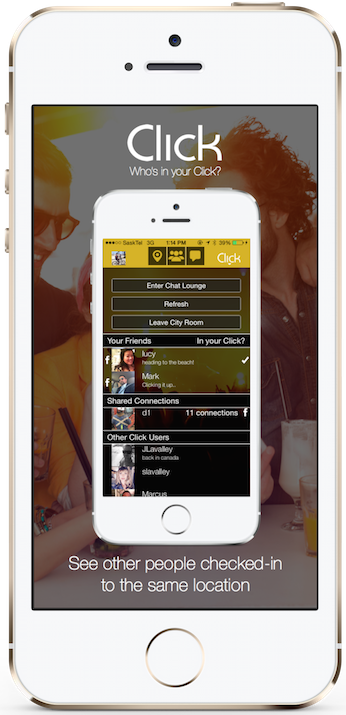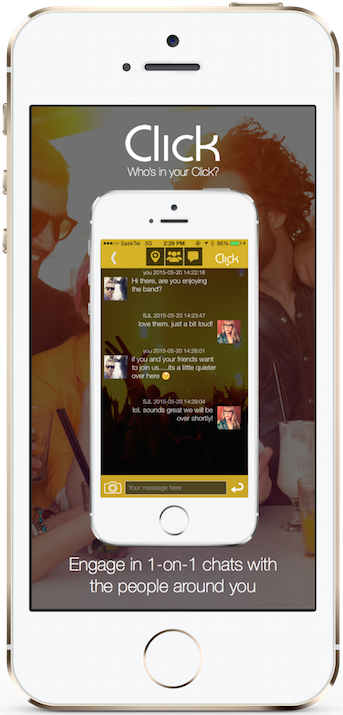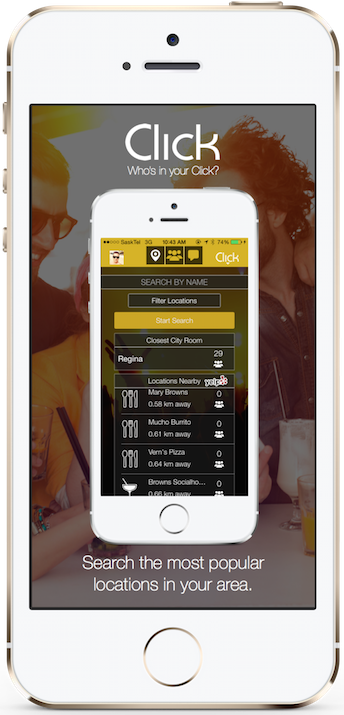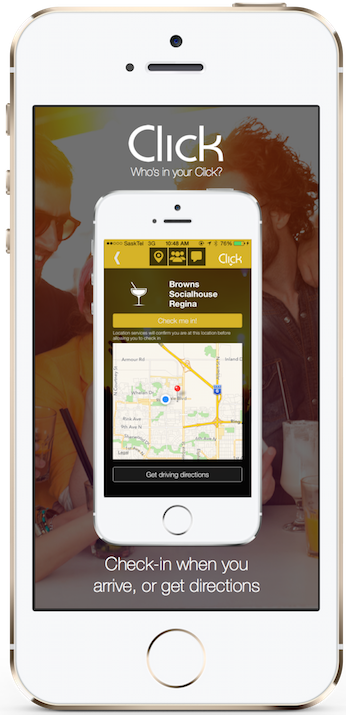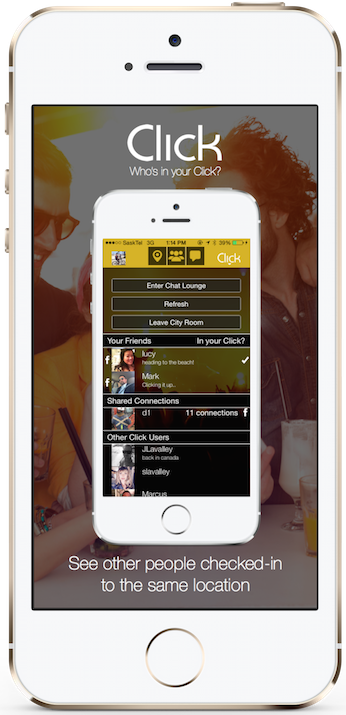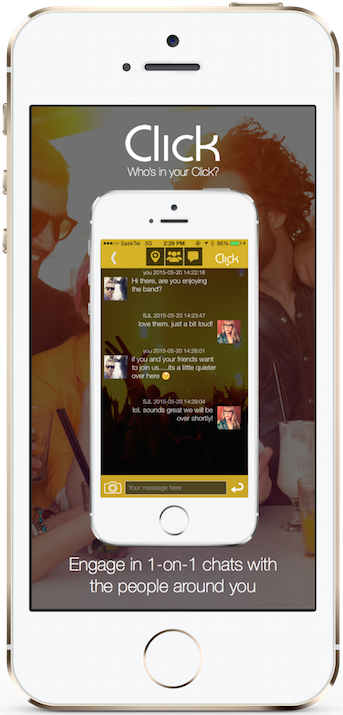 Meet people in Real Time with Click! Check-In at over 5 million locations across North America, and be connected to those around you. Break the Ice!
You're unique. Set your Icebreakers, update your status, and let people know how to start the perfect conversation with you.
Expand Your Brand
Set your professional information, and let people know you're open for business.
Connect with people who share your interests! Enter the Chat Lounge at the next big game, concert, or conference, and join in the conversation.
And remember, Click's location-based services will never share with anyone else where you are. It will simply help you connect with those already around you.
For more information see:
QR Code to download the App