<
>
D+H
Davis + Henderson App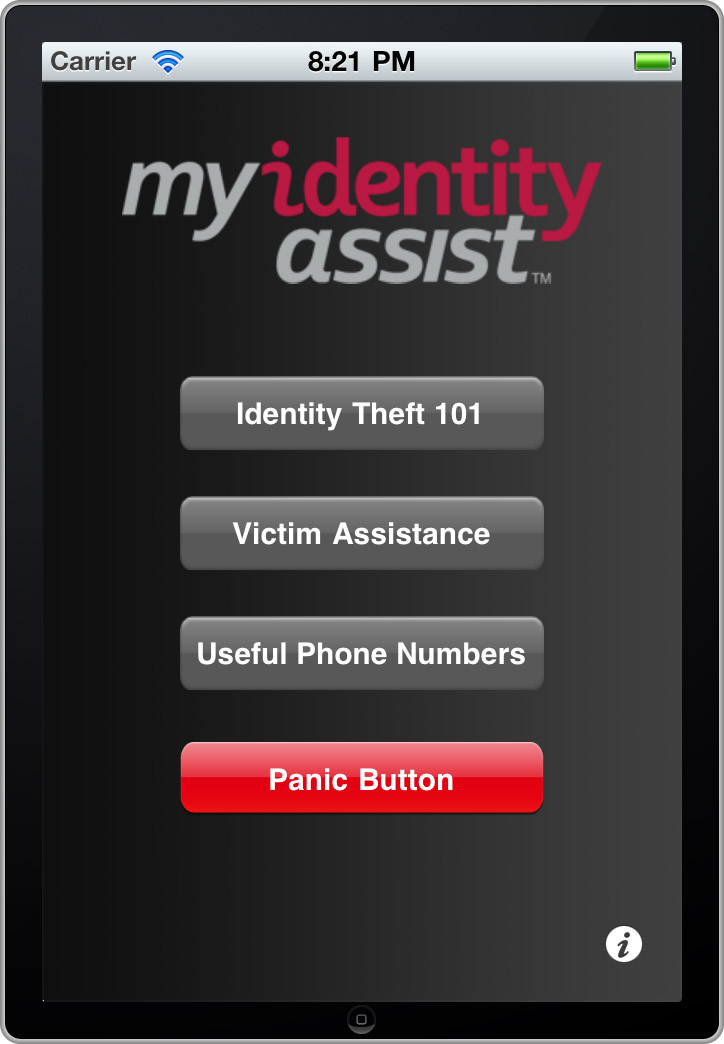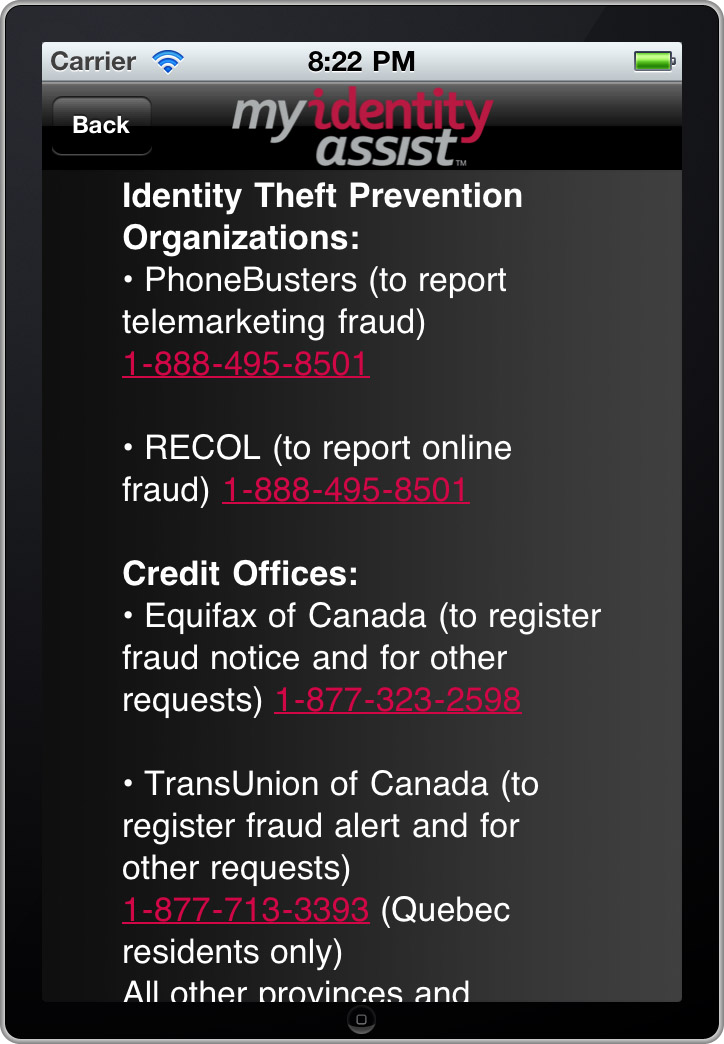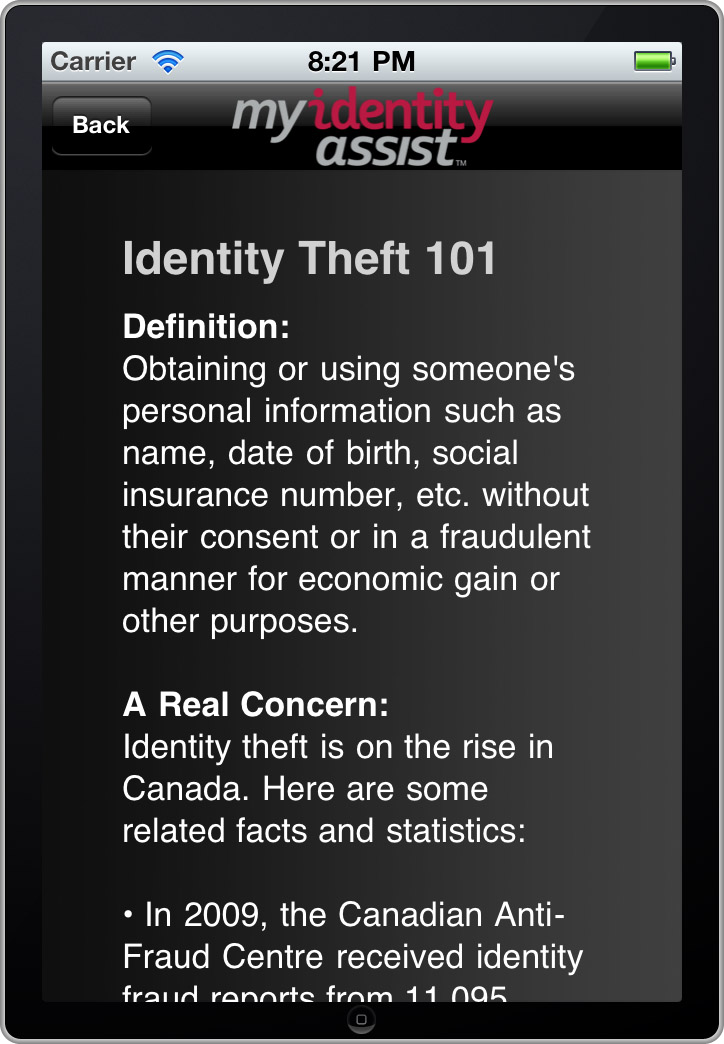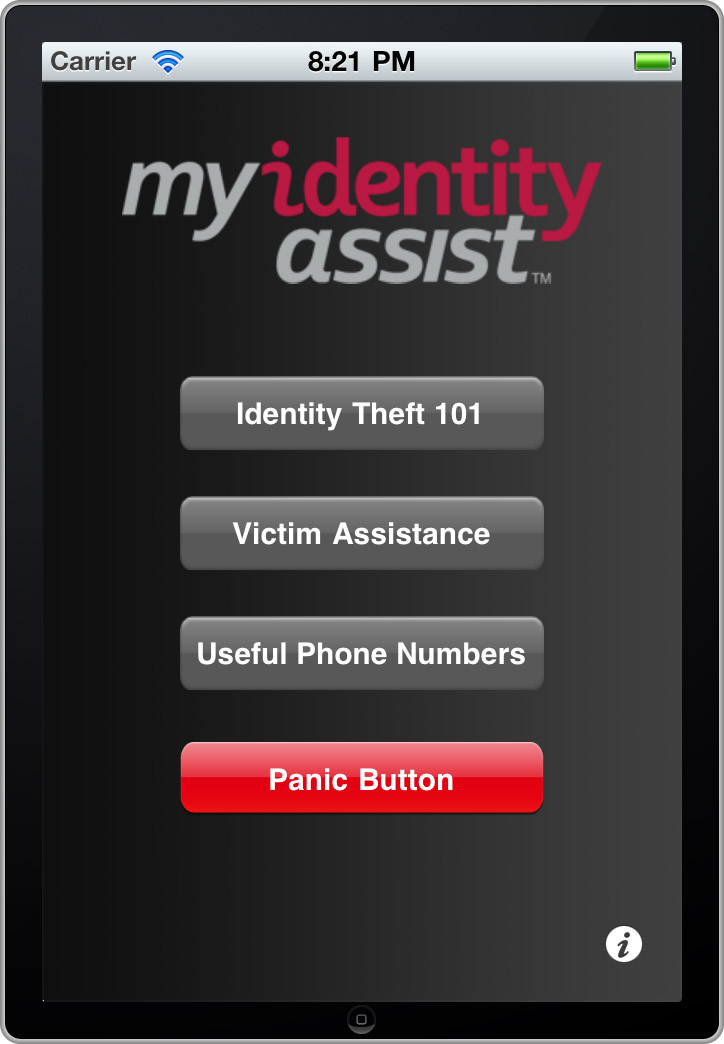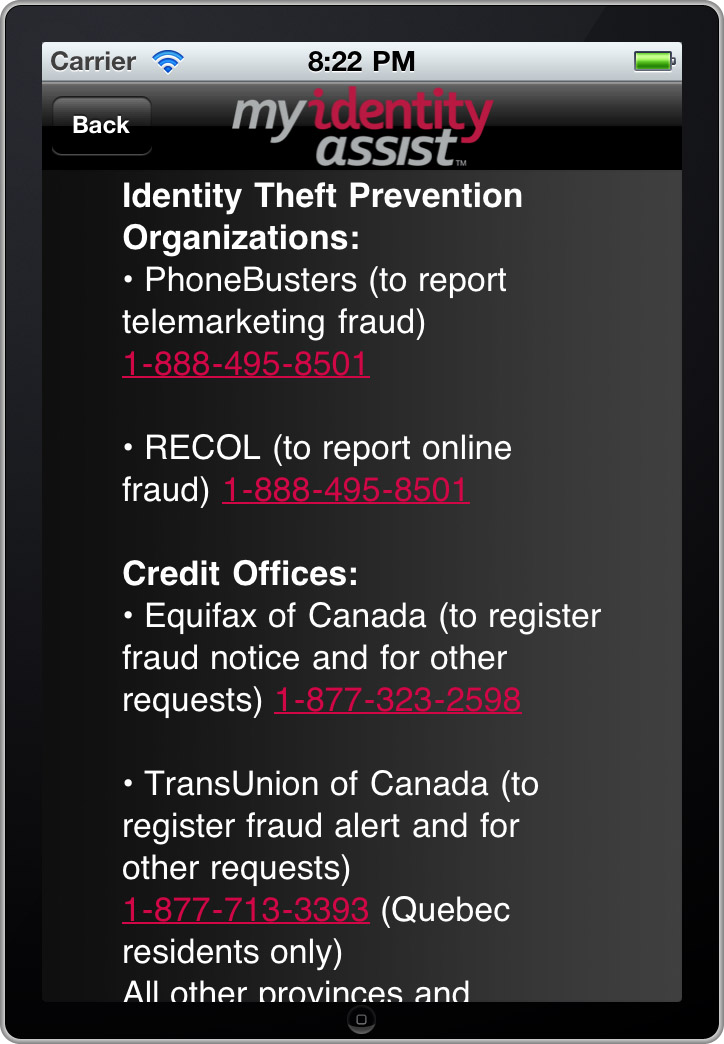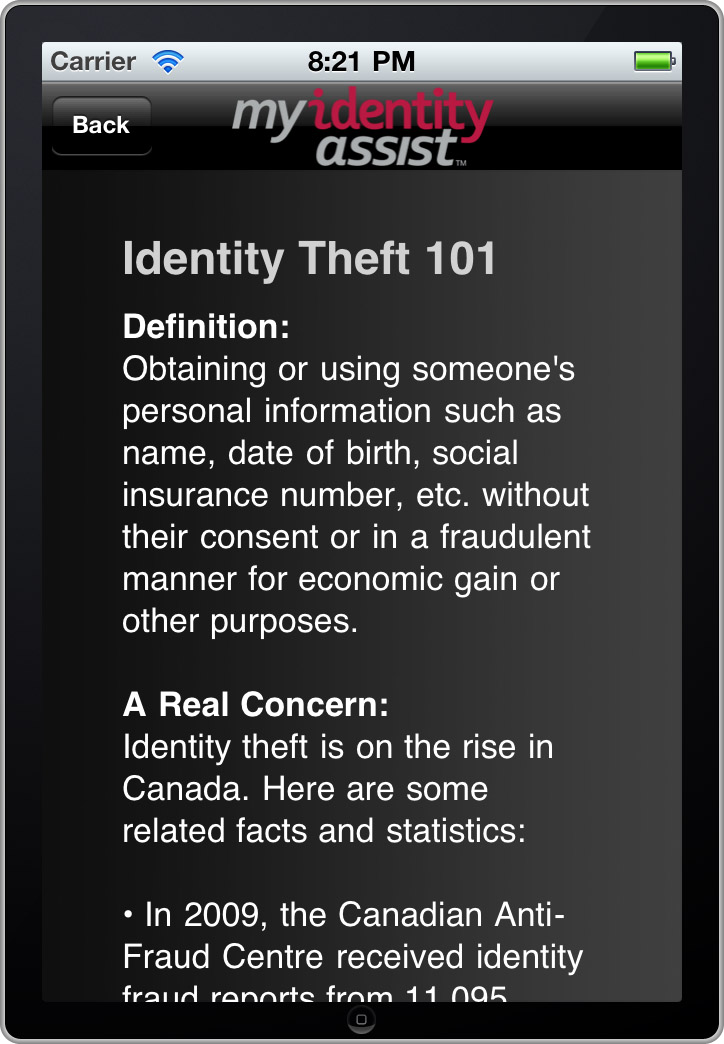 D+H, formerly known as Davis+Henderson, is a well-known company that provides solutions for customers that offer financial services. Founded in 1875, D+H has over 19 offices across North America, with the Corporate Head Office in Toronto, Ontario, Canada. D+H offers a identity protection service called MyIdentityAssist, which includes proactive prevention, real-time notification, out-of-country support and comprehensive restoration services. They wanted a mobile app that would supplement this identity protection service, ultimately giving users the ability to protect themselves anywhere in the world.
Features
Panic Button – If you experience loss or theft while traveling, the 'Panic Button' gives you one-touch access to the MyIdentityAssist 24/7 contact centre. They then will assist you in taking immediate action to have cards cancelled and reissued, and provide you with access to a range of emergency support services.
Identity Theft 101 – Useful tips and information to help reduce your risk of becoming a victim of identity theft.
Victim Assistance – If you do become a victim of identity theft, help is available to save you time, money and aggravation.
Useful Phone Numbers – Provides a consolidated list of phone numbers for identity theft prevention organizations, credit bureau offices and Canadian government agencies.
Protect your personal identity with the MyIdentityAssist smartphone app for iPhone and BlackBerry.
Contact Us
Interested in utilizing the unique and convenient functionality of mobile for your brand? Contact us online or call 1-800-298-7081.
To stay up-to-date with the latest mobile news, trends, statistics, and more, follow us on Twitter.