<
>
Sparta Engineering
DesignShare App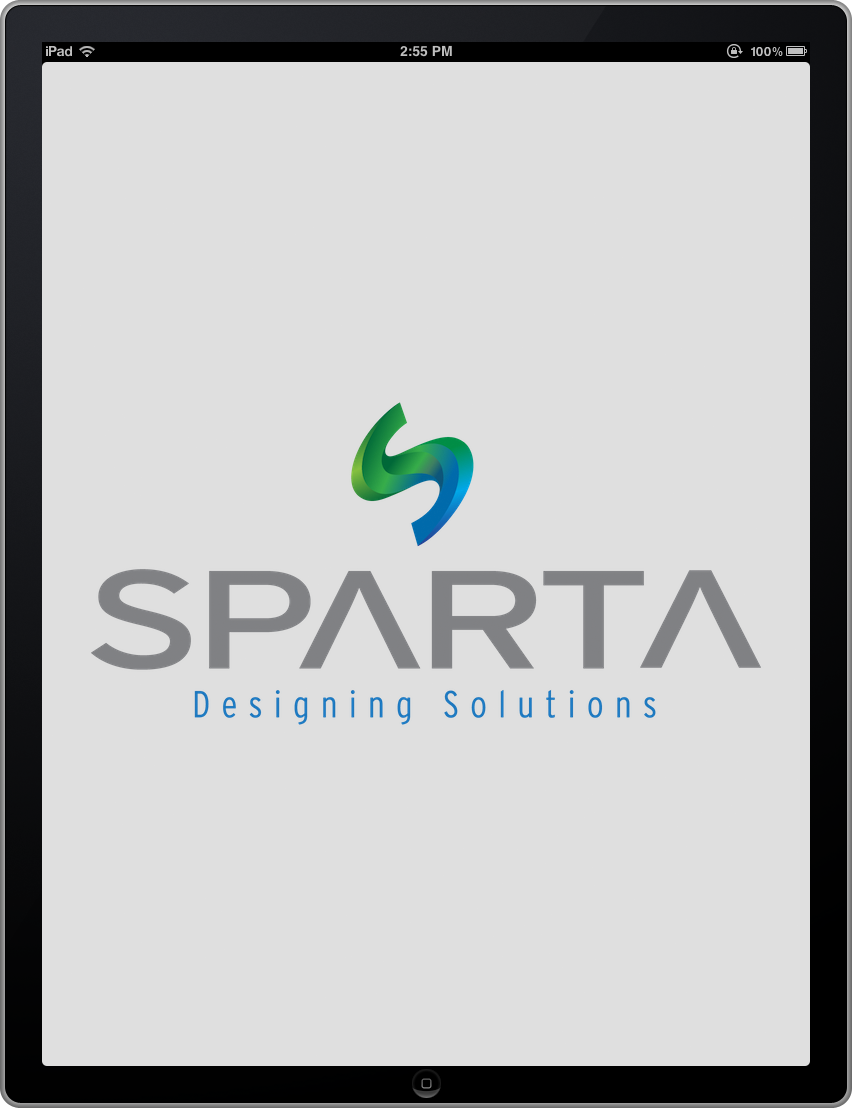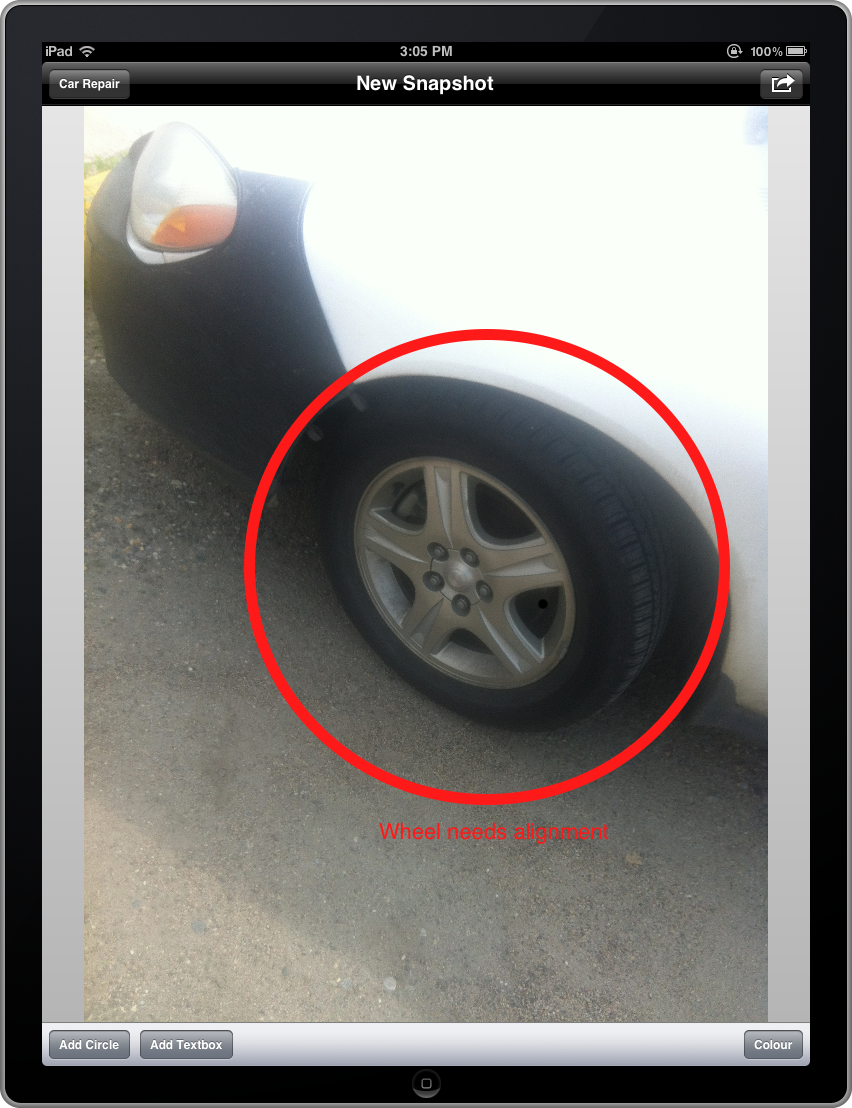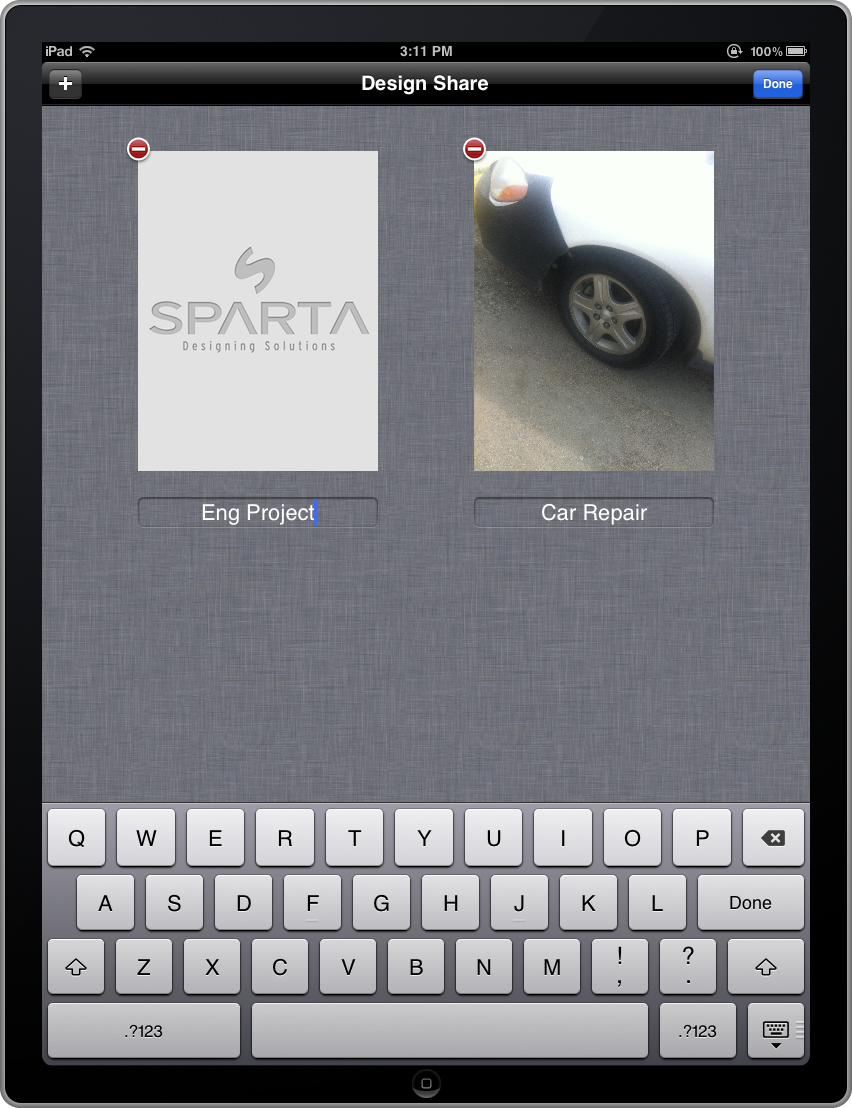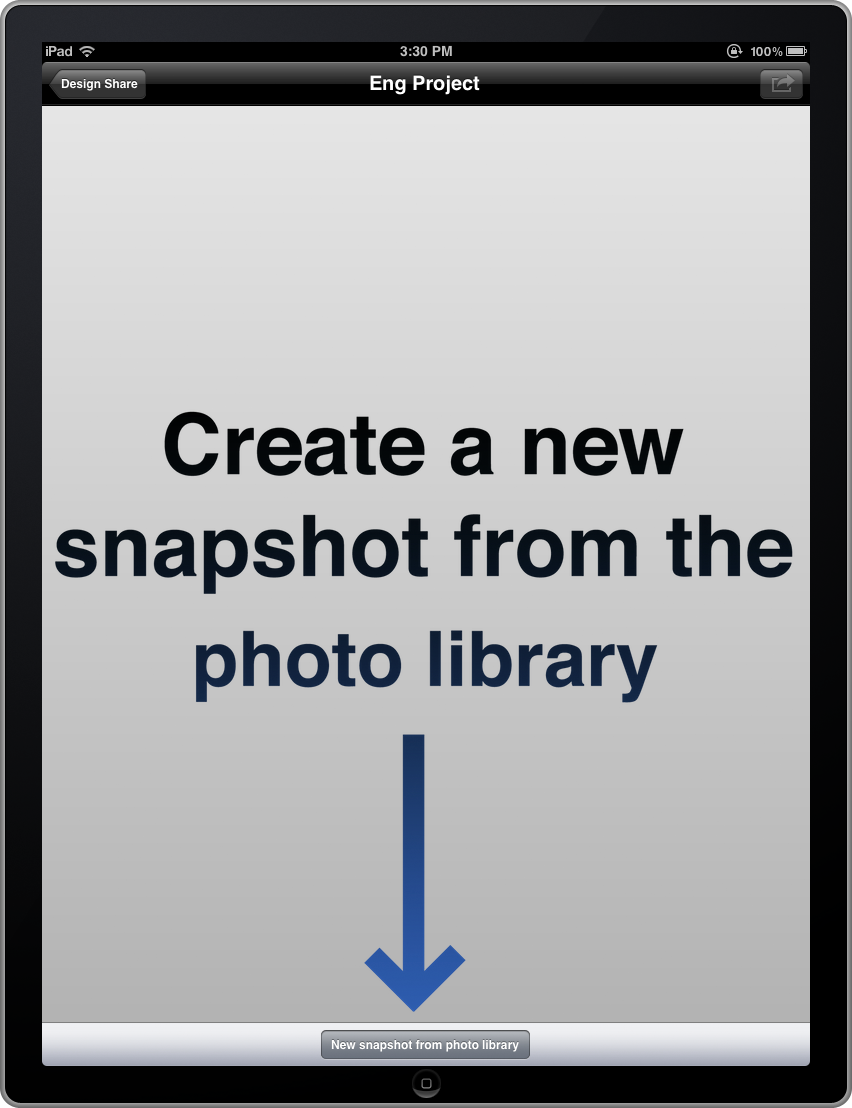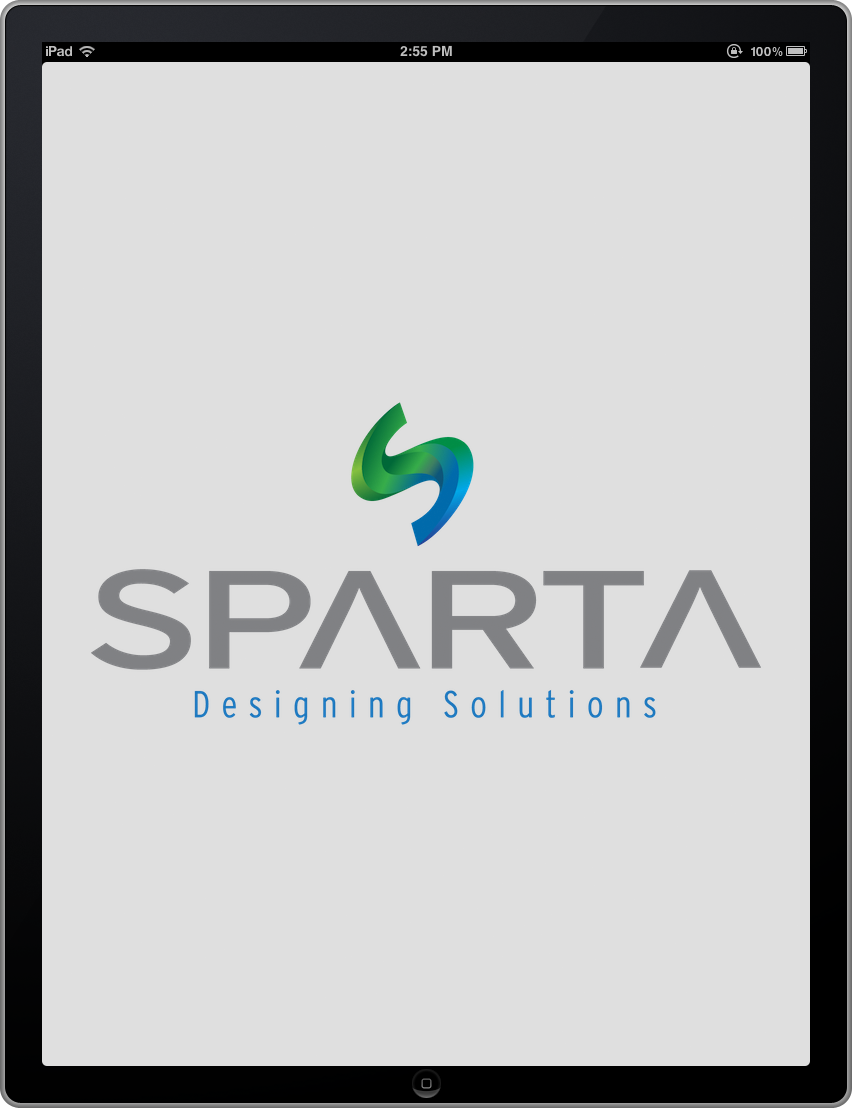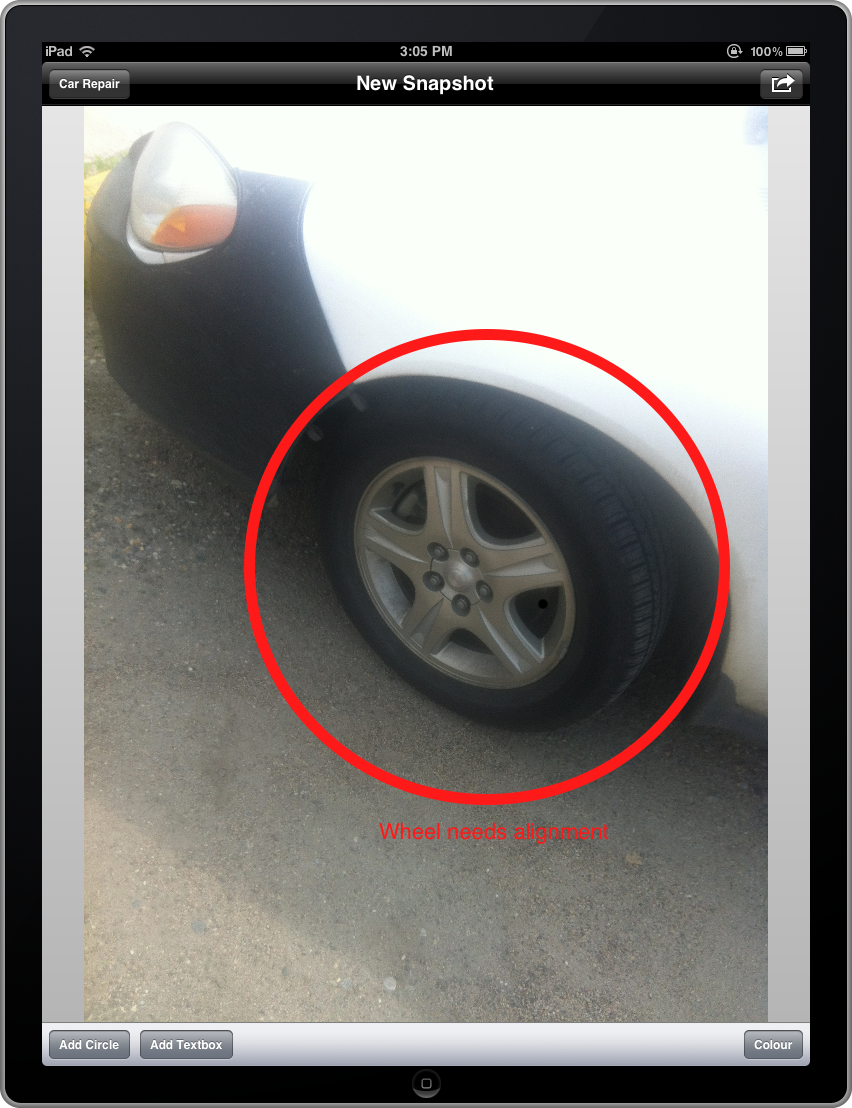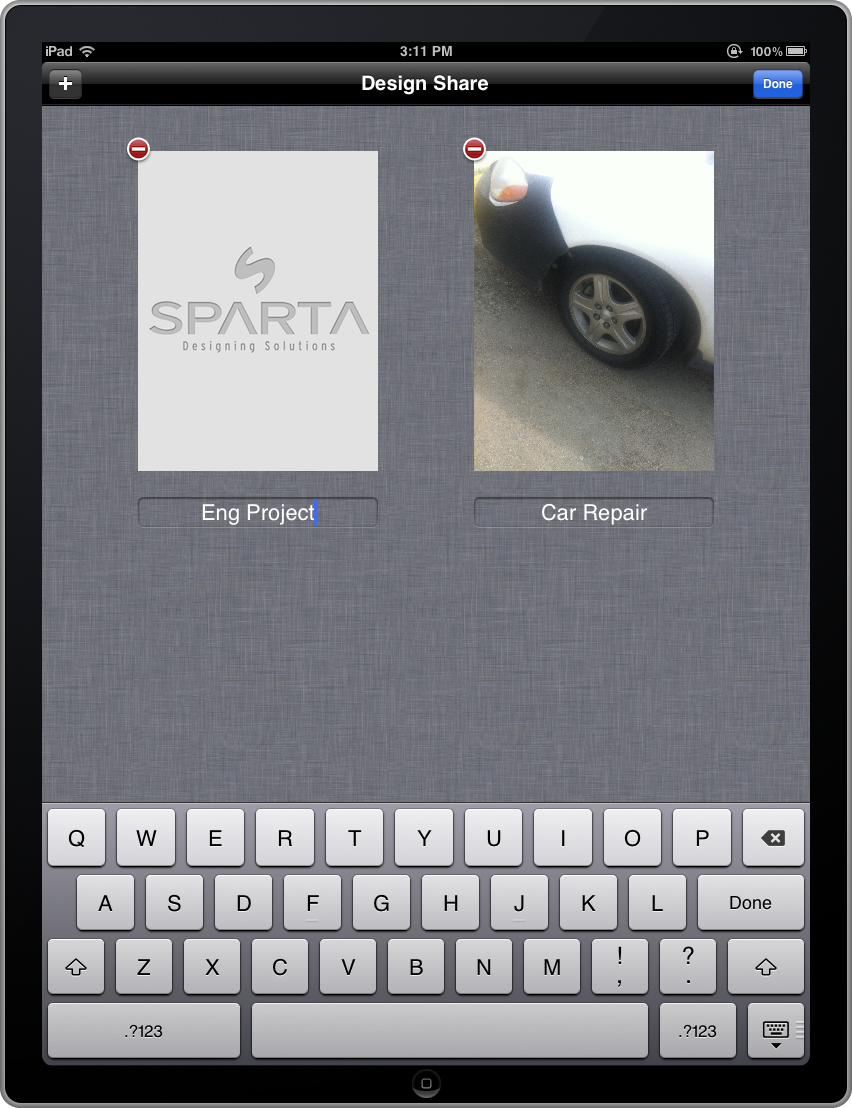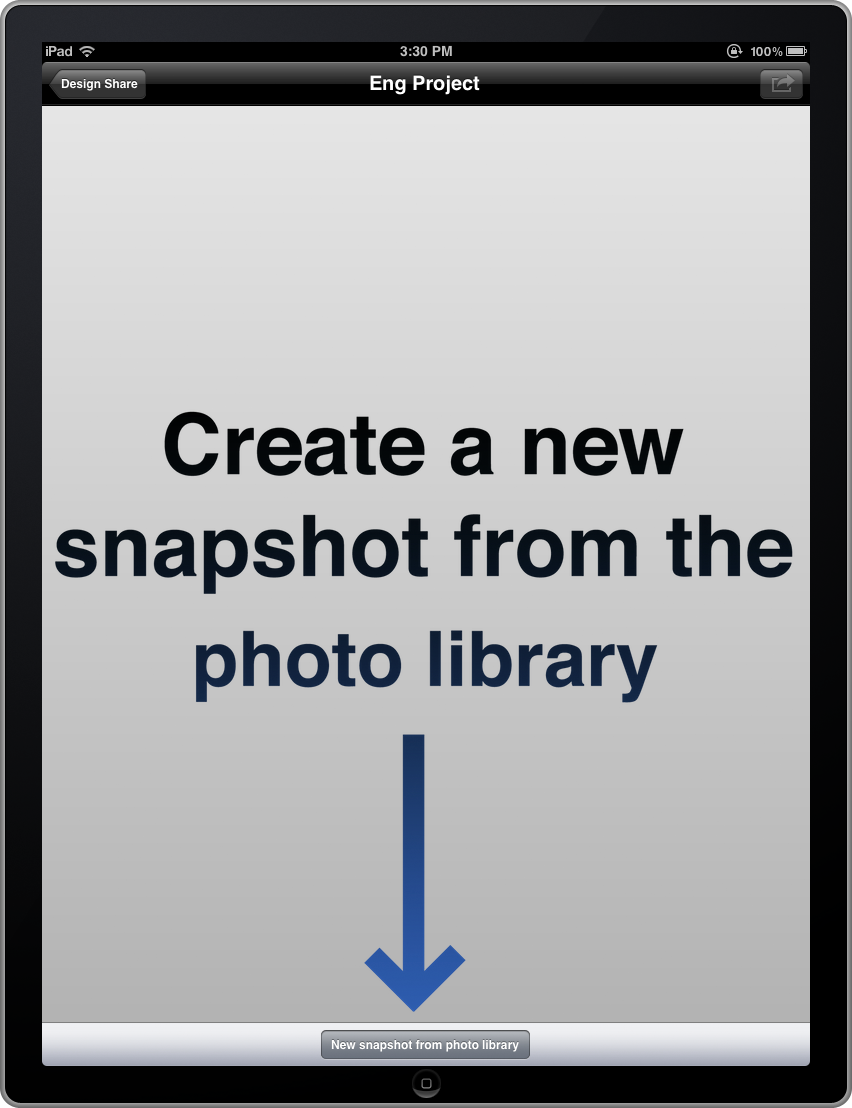 Sparta Engineering specializes in the prototype engineering of materials for a variety of industries. Their design process turns customer ideas into reality through the stages of: idea generation & communication, data & parameters, concept development, analysis, detailed modeling, prep for manufacturing, production, and support. Sparta wanted a custom iPad application that would allow customers to more efficiently and effectively capture and explain their engineering design ideas.
App Features
The DesignShare custom iPad app empowers Sparta Engineering customers to turn their engineering design ideas into a reality.
Traditionally, engineering ideas were communicated through sending a photo and then trying to explain the pieces that could be changed or added. It is difficult to describe an idea with just a photo and text. The DesignShare tablet app enables Sparta Engineering customers to better capture and communicate their ideas. With DesignShare, you can:
Snap a photo or upload an existing photo of a product or piece of equipment
Annotate the photo with lines, circles, and text
Take additional photos from different angles and then group them in one project
Send the annotated photos to Sparta Engineering
DesignShare for iPad – It is the next best thing to sitting in the same room with a pen and paper!
Contact Us
Interested in a custom business app for your organization? Contact us online or call 1-800-298-7081.
To stay up-to-date with the latest mobile news, trends, statistics, and more, follow CollegeMobile on Twitter.
QR Code to download the App