<
>
Central 1 Credit Union
ding free ATM Locator App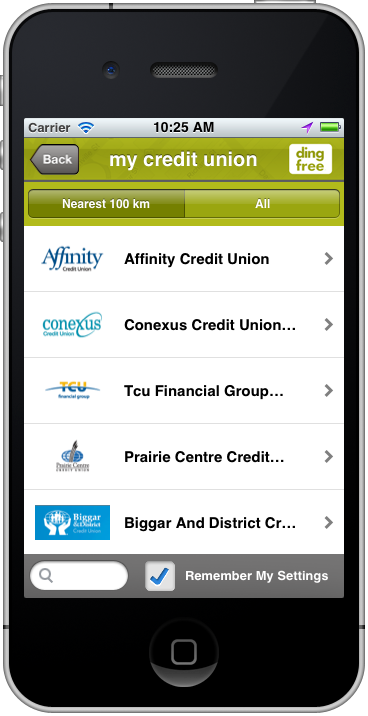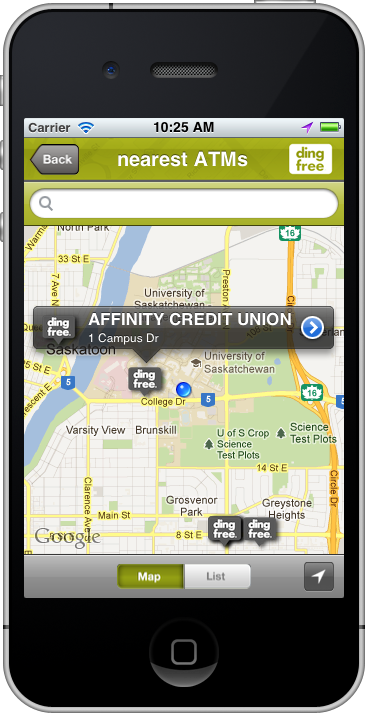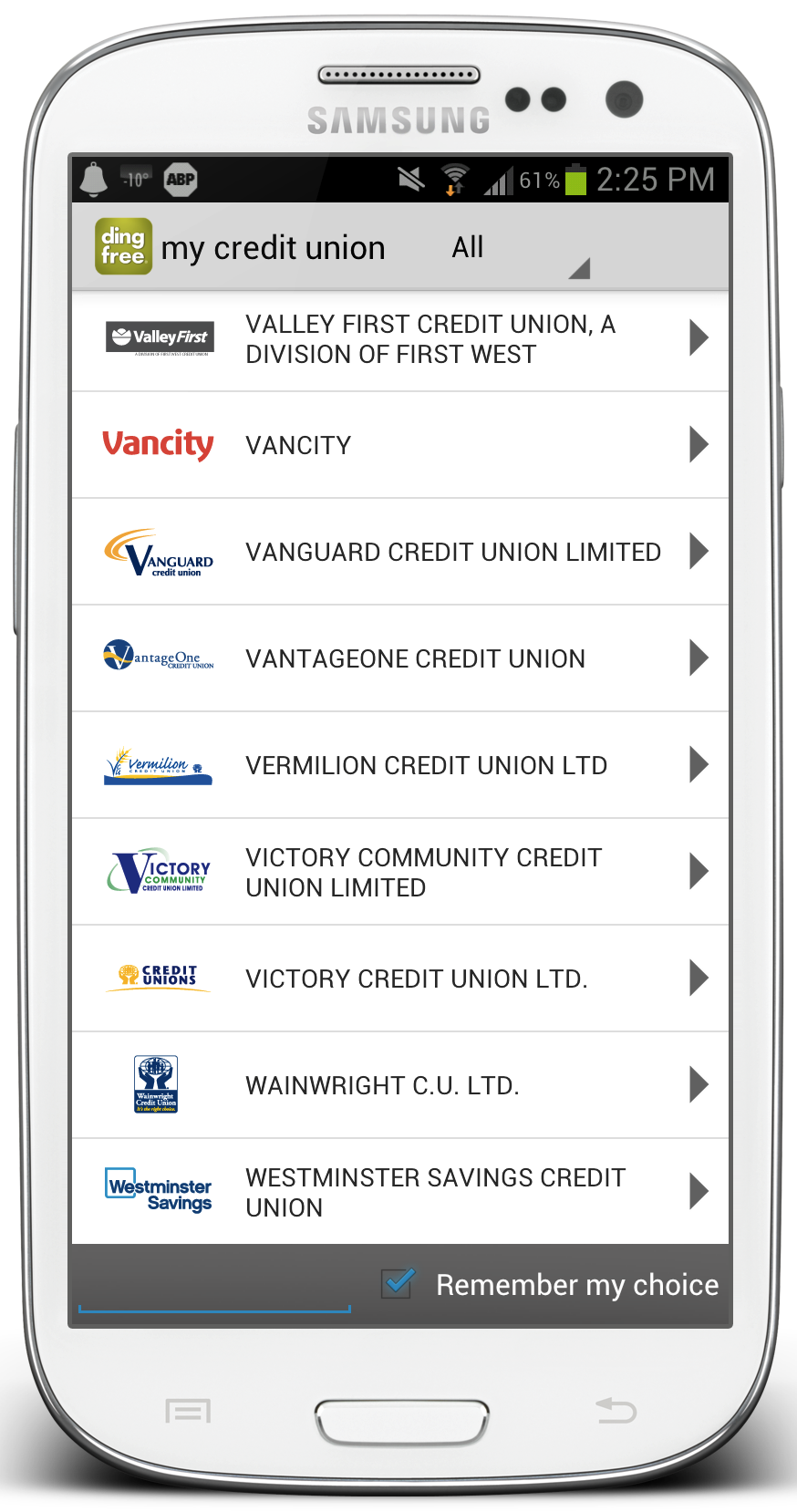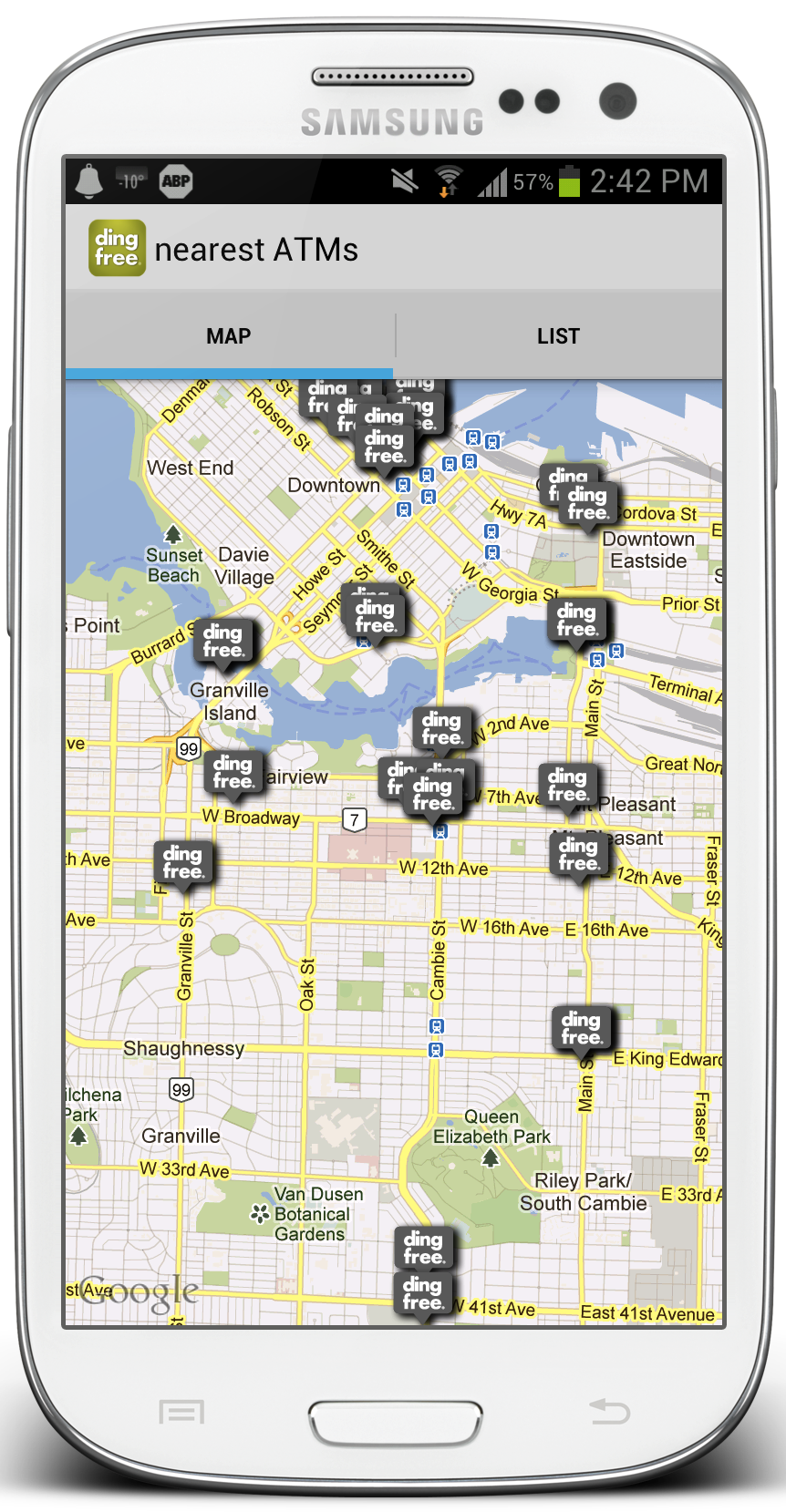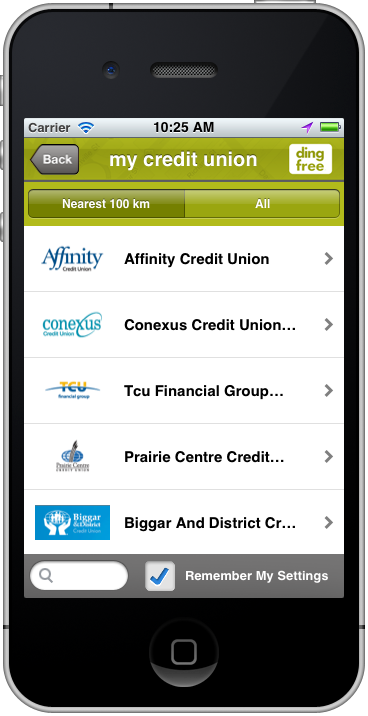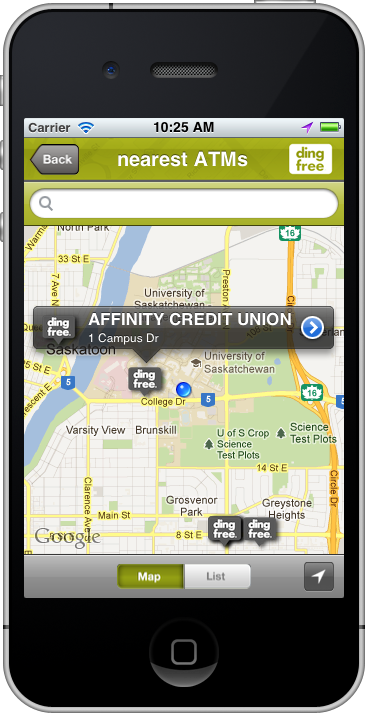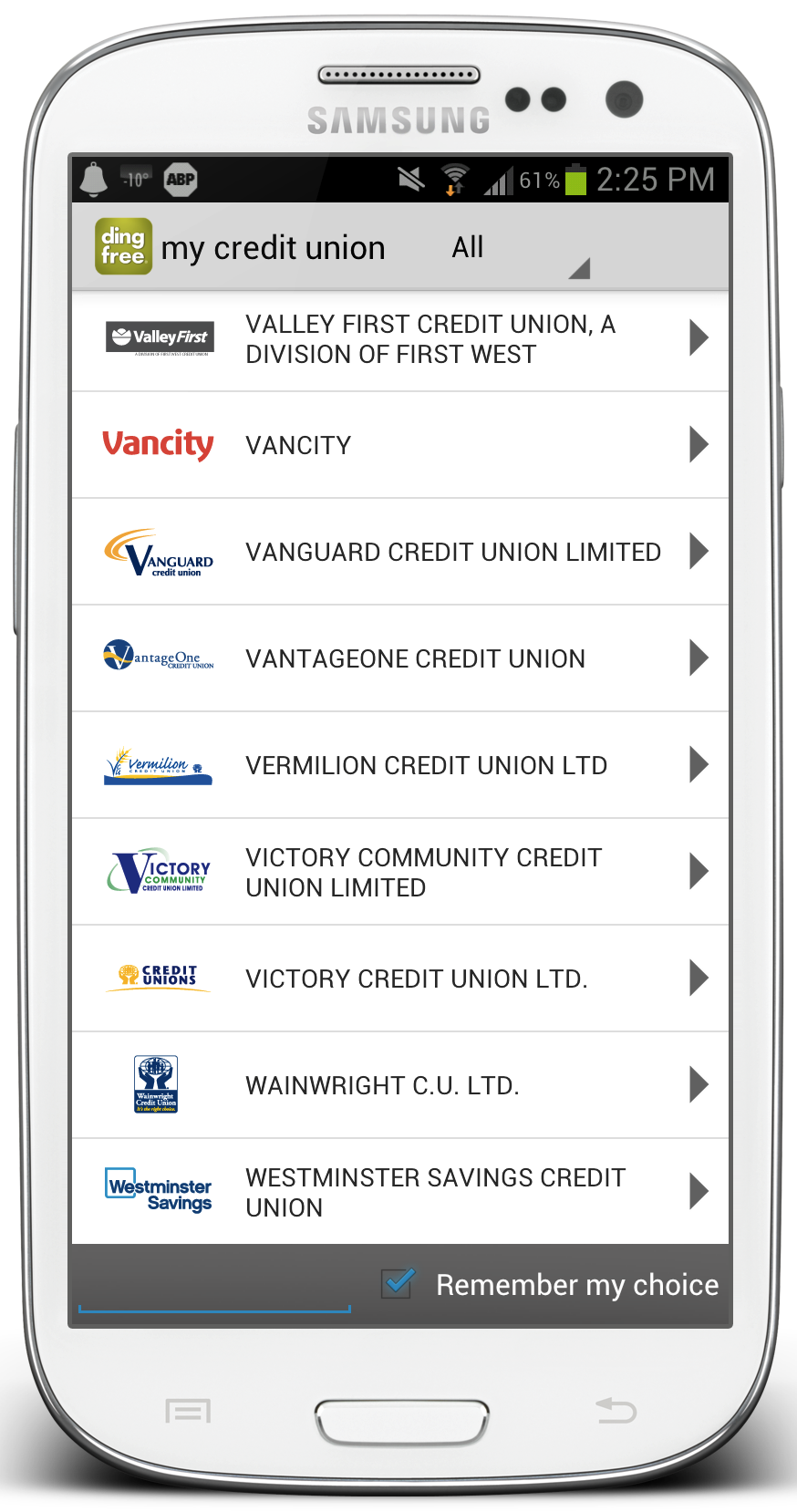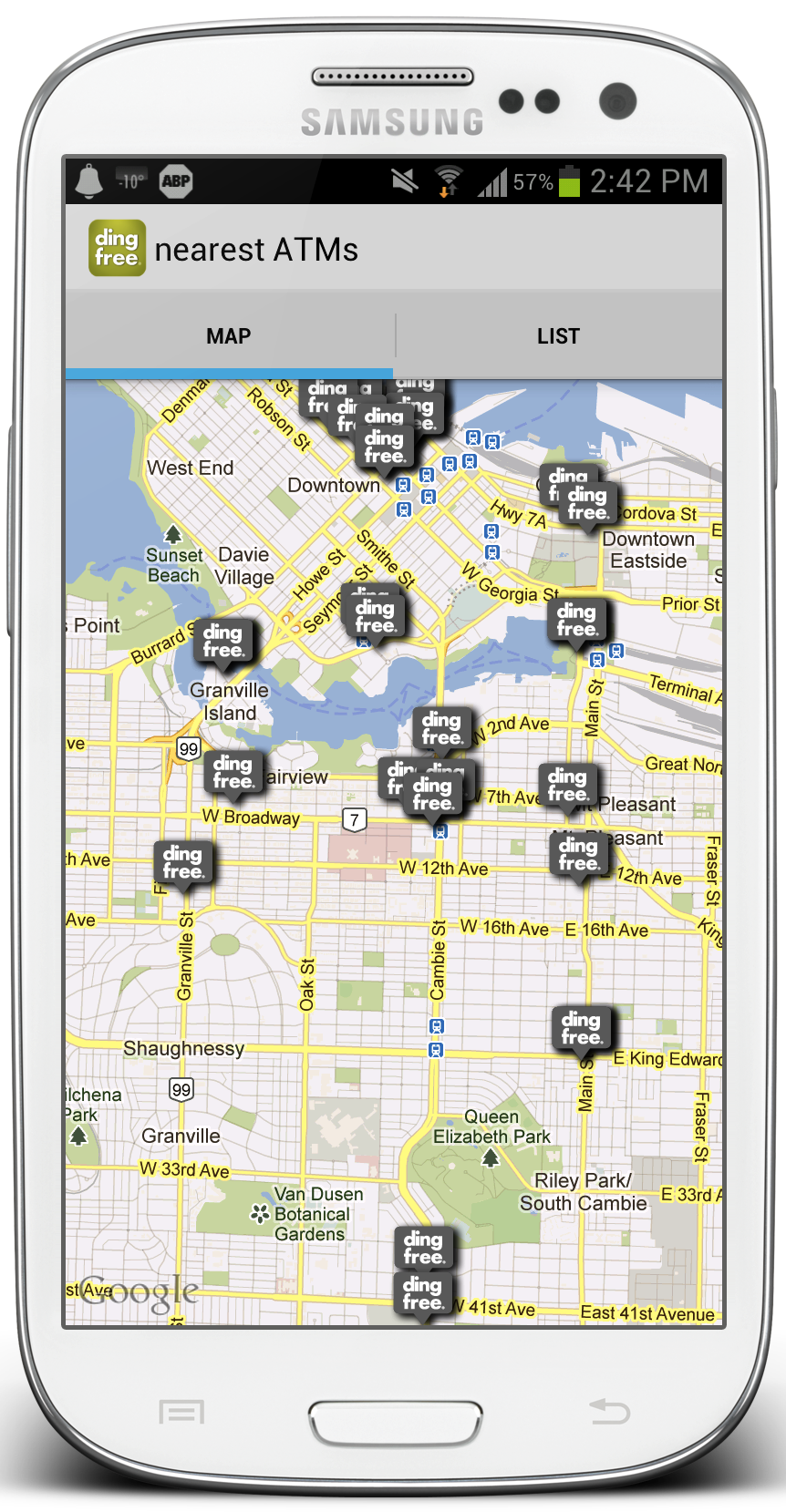 Central 1 Credit Union wanted to provide Canadian credit union members with a smartphone app that could highlight the locations of the closest free ATMs in the ACCULINK® or THE EXCHANGE® network. Credit Unions have a large network of ATMs that their members can use without being "ding" and this app is meant to highlight that.
App Features
CollegeMobile collaborated with Credit Union Central of Canada and Central 1 Credit Union to help credit union members across Canada:
Get directions to the nearest free ATMs on ACCULINK® and THE EXCHANGE® networks across Canada
View ATM details such as the type of network, whether it is a drive through, or even if there is braille access
The ding free ATM Locator is available on Apple iOS, Android, BlackBerry, and Windows Phone.
Contact Us
Interested in a customized mobile app to address your organization's needs? Contact us online or call 1-800-298-7081.
QR Code to download the App