<
>
Pinhead Productions
Football Plays App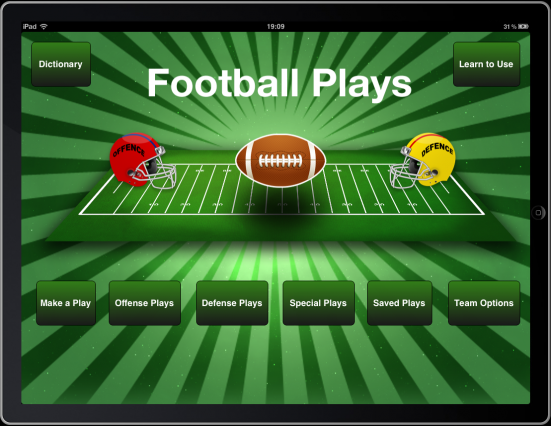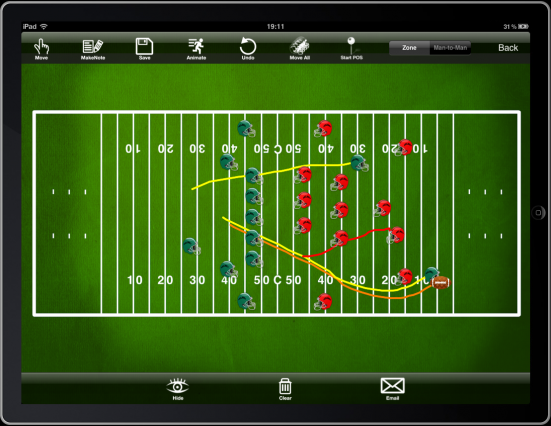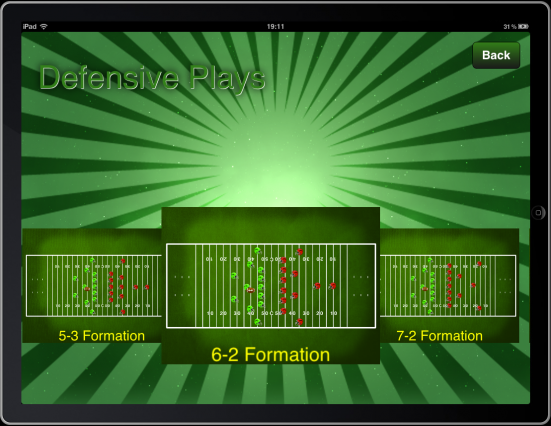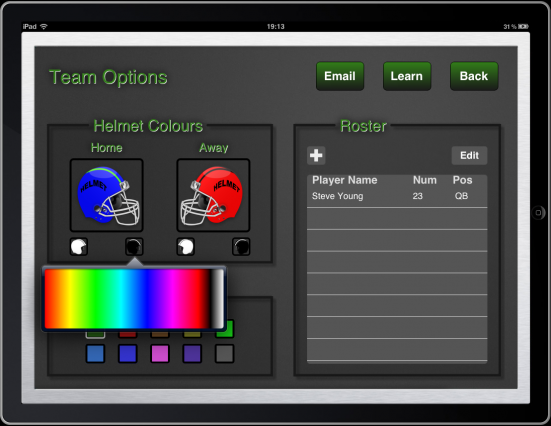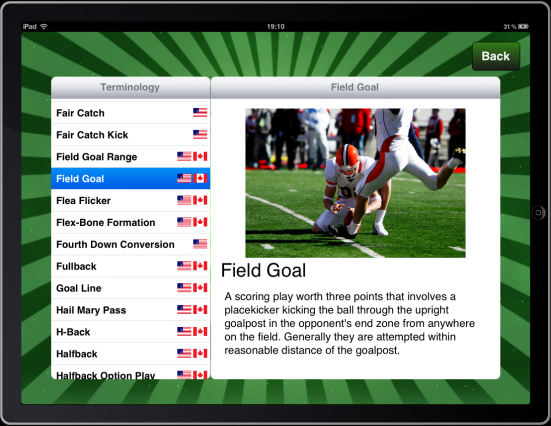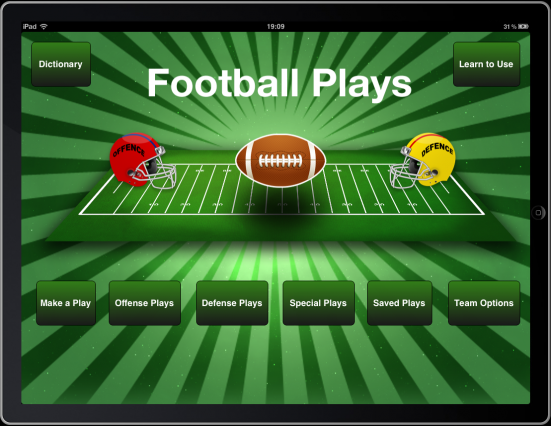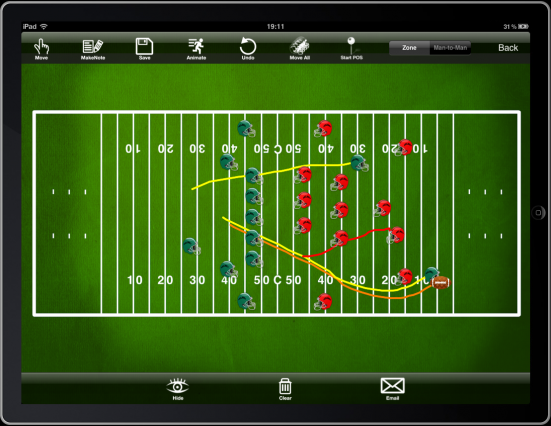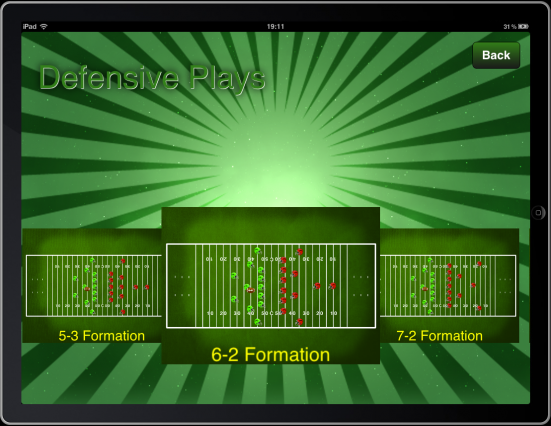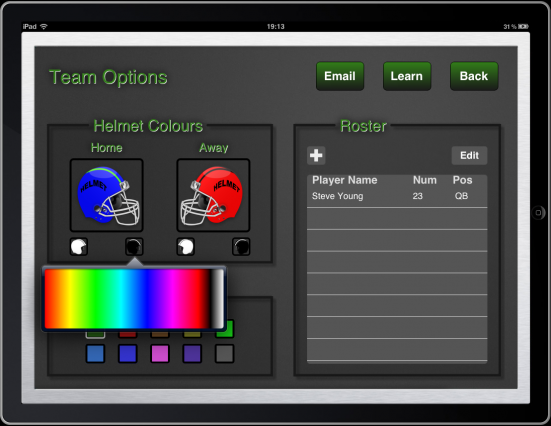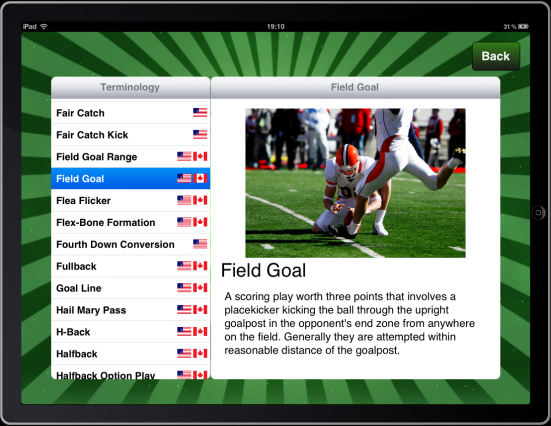 Pinhead Productions is a young company specializing in extended communication through visually engaging software. Pinhead Productions has conceptualized excellent tools for teaching and learning skills in a variety of sports. Their objective was to turn one of these tools into a customized iPad application for coaching and learning football – an app to support and increase understanding of the game. They envisioned this mobile football play maker to be useful in a number of settings, including coaching clinics, high school sports programs, and community football. Following further R&D, Pinhead Productions aspires to have professional CFL and NFL football teams using the Football Plays app.
App Features
Ditch the whiteboard. Football Plays for iPad is the easiest way to create customized plays for football.
Design, animate, record, store, play back, send, receive plays, and more!
Use the Football Plays mobile app to:
Plan offensive plays and defensive plays
Provide individual play analysis
Invite feedback from players, coaches, and fans
In addition to original plays, the Football Plays app offers pre-designed plays, customized field and player layouts, and a comprehensive on-screen football dictionary.
Use the Football Plays iPad app during a game, on the field or in the dressing room; during regular or special teams' practice; in coaching clinics; or in coaches' meetings."
Contact Us
Interested in a custom tablet application for your organization? Contact us online or call 1-800-298-7081.
To stay up-to-date with the latest mobile news, trends, statistics, and more, follow CollegeMobile on Twitter.
QR Code to download the App