<
>
HappyHourHere
HappyHourHere App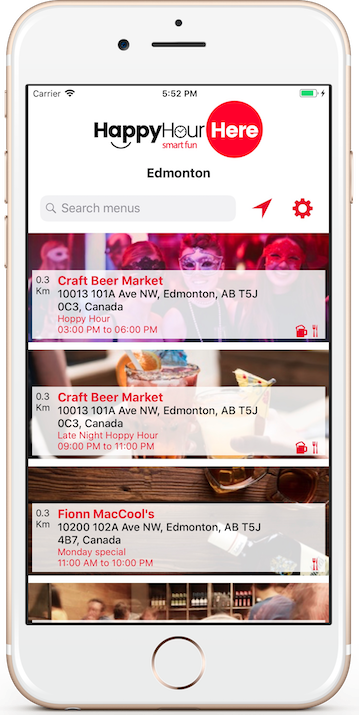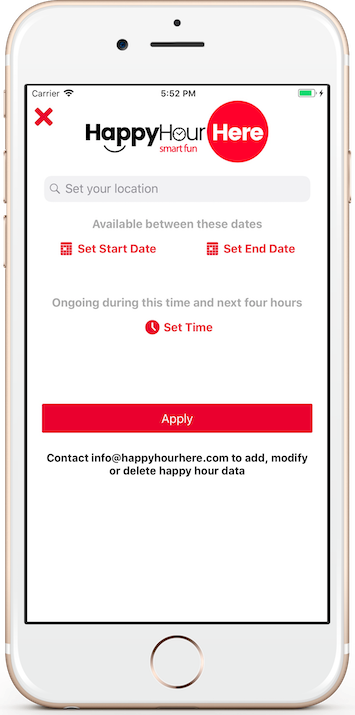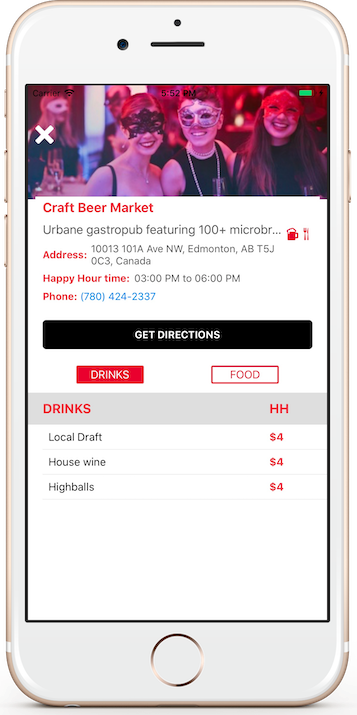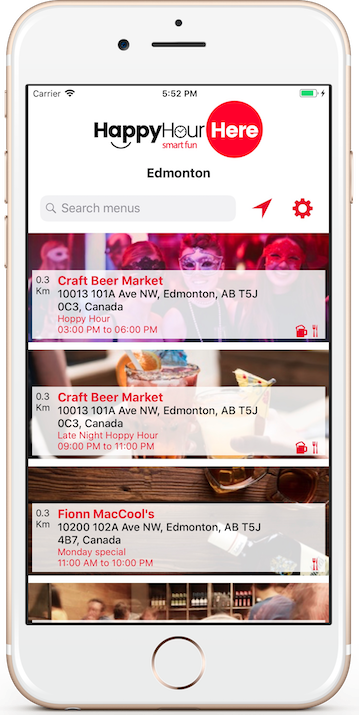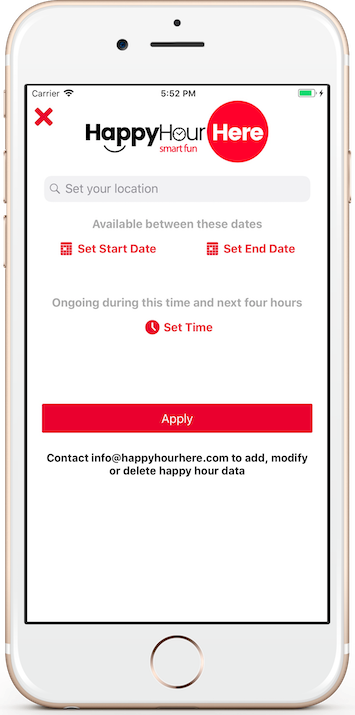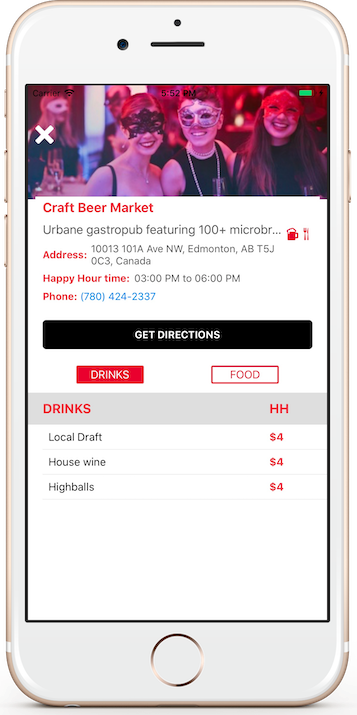 The team that created HappyHourHere reached out to Push Interactions to develop and design their app.
They had a rough idea of what they wanted and a rough sketch. The idea was to present HappyHours nearby. Push Interactions took that initial idea and turned it into a workable design as well as making sure that the selection of not only Happy Hours for now but in the future was intuitive to users. There were several design iterations to get the present design of the app. There is also a rich dashboard where all the information present in the app can be adjusted by the app administrators including adding new cities not only in Canada but in other countries as well. Any cities they think will be good candidates for their service they just need to spend some time in the online dashboard and the administrators can add new cities.
The app had a good marketing push from the team behind HappyHourHere who had a lot of previous experience in other business ventures. It resulted in a bunch of media attention which helped to push the app.
One other key element added to the app that users don't see is the analytics that the app has in it which tells the team behind HappyHour here which locations in each city are interesting to users and where they are frequenting. Analytics is important in any app to understand what your users are doing in your app.
New faces new places new app sources the best drink deals in the city
Western Canada-made app for quick-finding happy hour deals now in Vancouver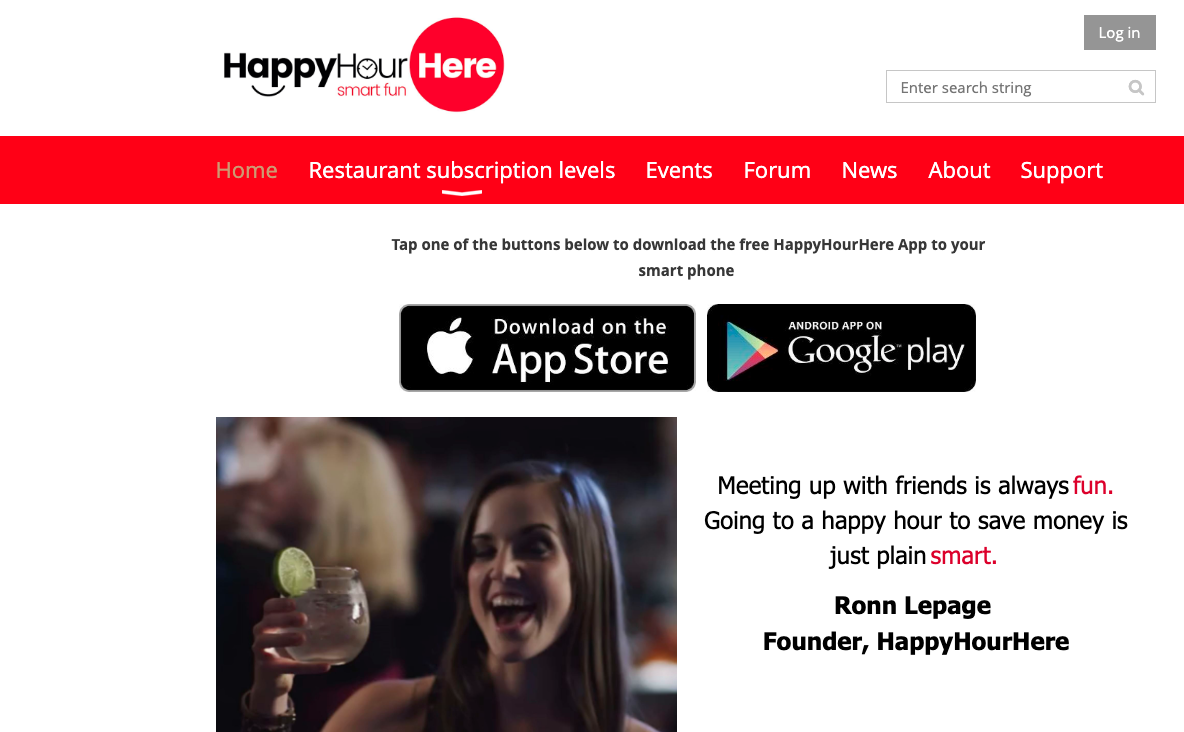 We really enjoyed working with Ronn and his team to design and build this app.
QR Code to download the App