<
>
Intelliresponse
Intelliresponse: Ask Us App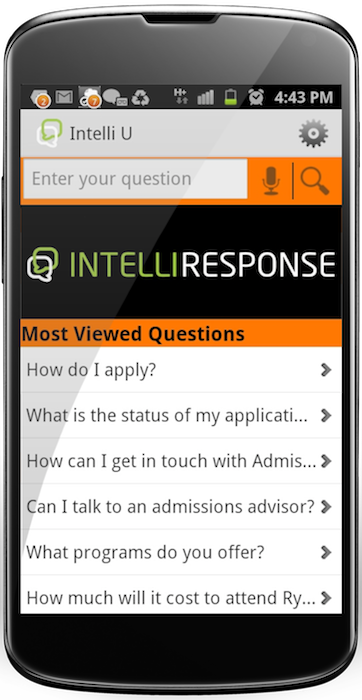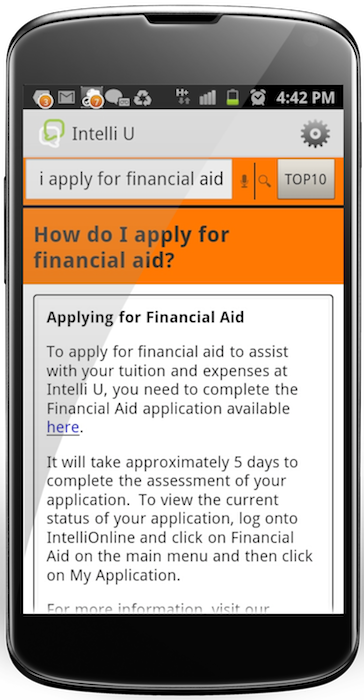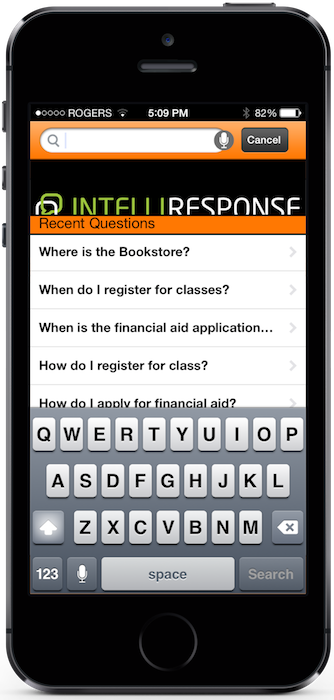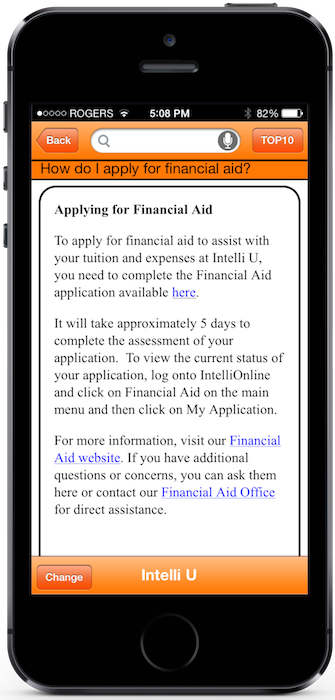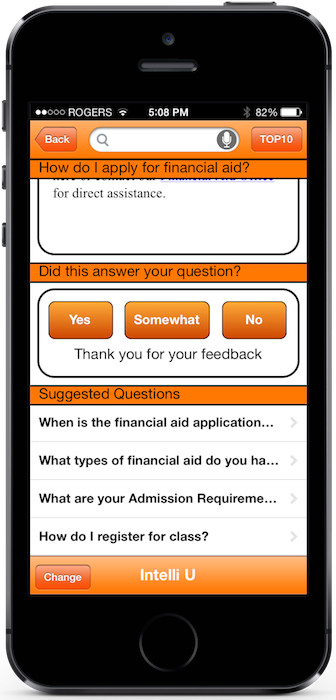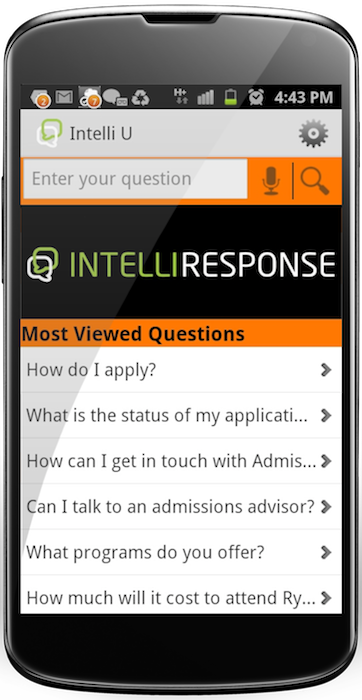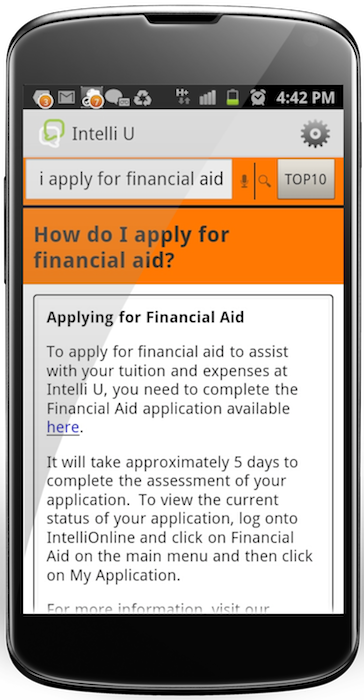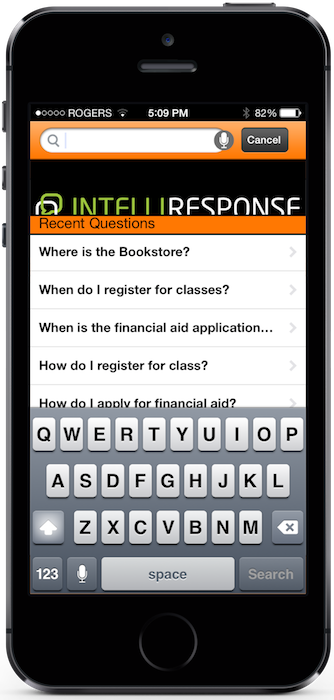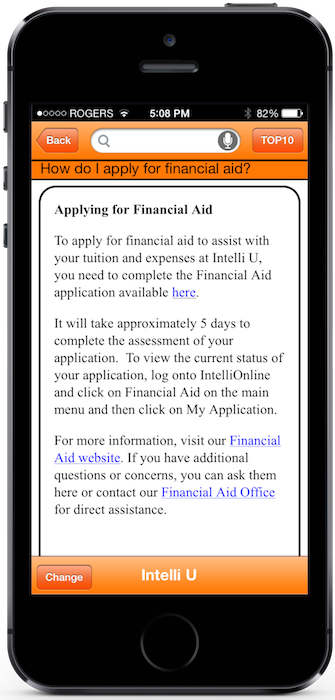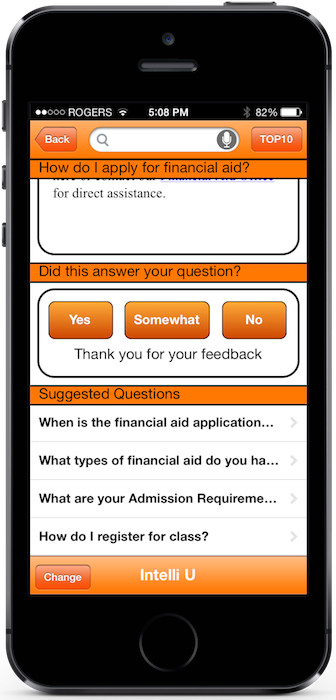 Intelliresponse has done work with many educational institutions as well as financial institutions including ING, CIBC, Scotiabank and others.  Their Natural Language response technology can be used to answer customer's questions from a knowledge bank rather than users having to call a customer support agent.
The Ask Us App allows users to ask natural language questions about their school and the technology delivers instant answers. Questions can either be spoken or typed into the app.
In addition to answering questions, Ask Us also suggests additional answers which may be of interest to the user based on questions asked, and displays links to the recent most popular answers.
Ask Us is available for the following schools:
• Athabasca University
• Concordia University College of Alberta
• Front Range Community College
• Georgia Tech – Distance Learning
• Lone Star Community College
• Mohawk College
• Northland Pioneer College
• Ryerson University
• Simpson University
• Troy University
• Vance-Granville Community College
• William Paterson University
24 hours a day, 7 days a week, Ask Us is here to help!
QR Code to download the App