<
>
It is My Life
It's My Life App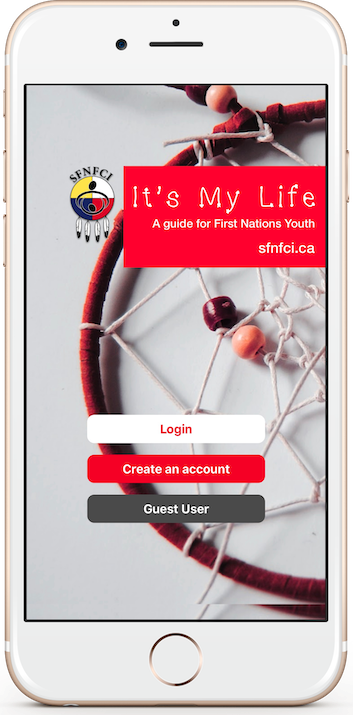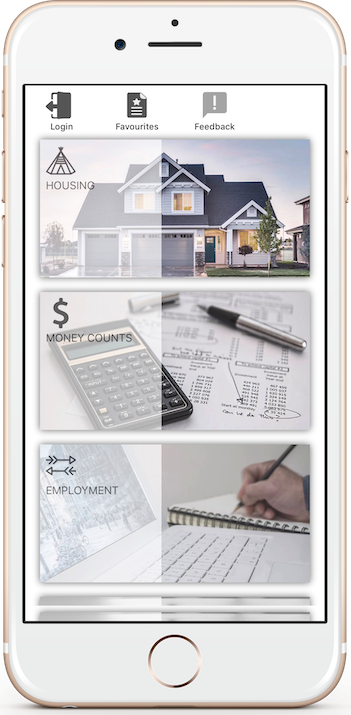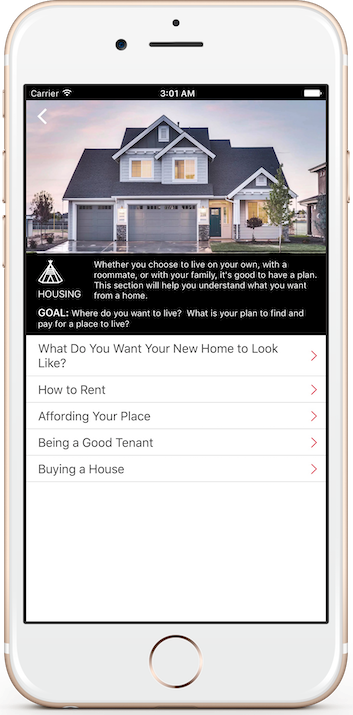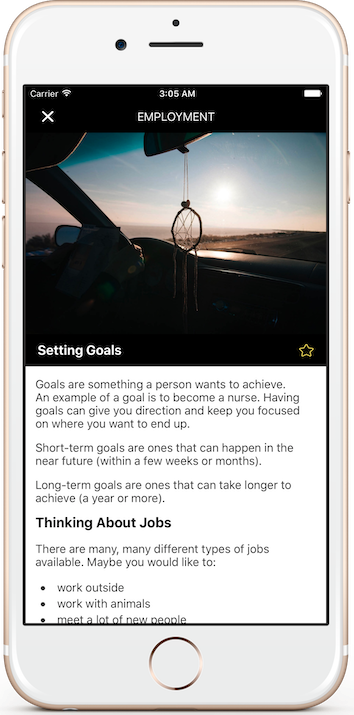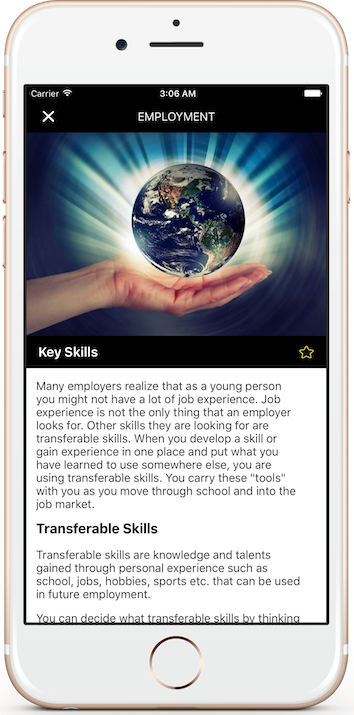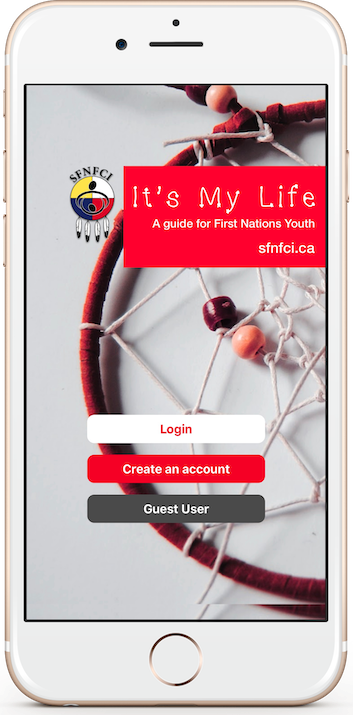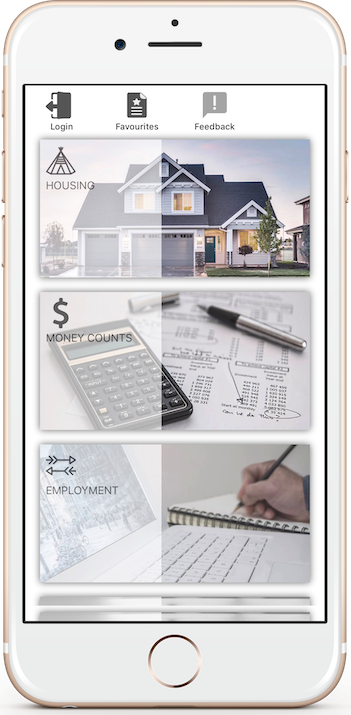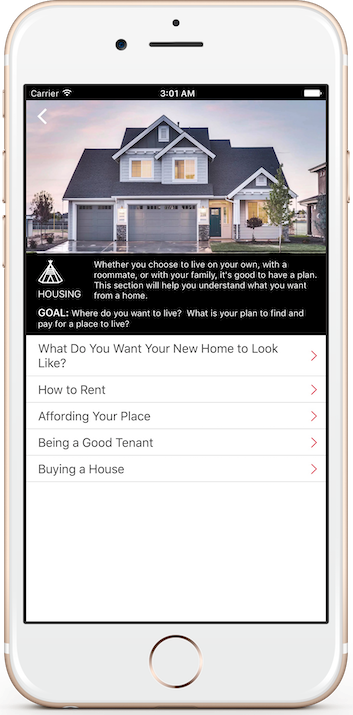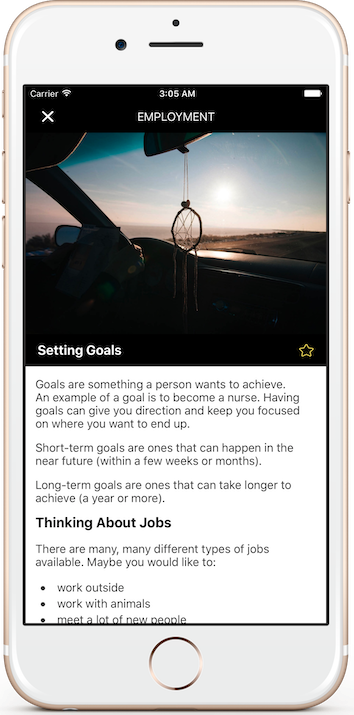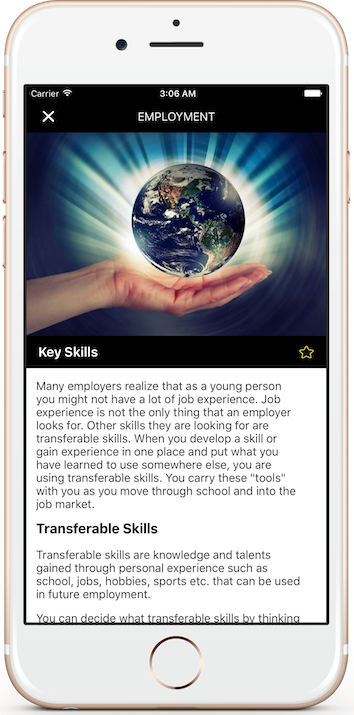 It's My Life app is developed and designed to be used by youth and those working with youth in their transition to adulthood.
The app features 9 sections youth identified as important to research and discuss when making decisions and setting goals for transitioning to adulthood. The app has multiple resources to help with conversations and decision making. The app focuses on First Nations and rural youth who may be leaving current care or moving to a larger center.
• Housing- looks at different kinds of housing for youth, explores ways to find housing, provides searches for housing options in rural and urban areas, and provides a budget template for affording housing.
• Community- Helps with understanding your community. The value of community, its resources, and relationships with people. Explores the many services and resources in your community focused on youth.
• Education-Resources for Indigenous youth who want to learn more about education and training. Includes information on short and long programs, choosing a career, and the many places you can go to help the youth get training and education. Also has funding links for First Nations and Metis, and Aboriginal youth.
• Employment- includes a RIASEC quiz to help youth determines their strengths. Multiple resources to assist the youth in determining key skills, job searches, trends, resume building, and writing cover letters. The section looks at preparing for an interview, preparing for the work day and tax forms.
• Know your Rights & the Law-understanding your rights as a youth is important in transitioning to adulthood. The section looks at local laws, provincial laws, and civil rights. Also includes sections on advocates and ombudsman in Saskatchewan.
• Money Management- includes money attitudes and behaviors, the development and tracking of budgets. Reviews the identification required to open a bank account, how to open a bank account and understanding how banking works including a description of fees. This section also includes shopping on a budget, making good choices to stretch the dollar.
• Relationships and Communication- healthy relationship and communication are critical to growth and development of a person. The section covers the key elements of healthy relationships, reviewing what healthy relationships look like and why they are important in each of our lives as one tries to set boundaries. The area reviews etiquette and good communication skills.
• Transportation- reviews the different types of transportation a youth may be interested in. Looks at vehicles, bus travel, and taxi. The information is provided for getting a drivers license and the responsibility of vehicle ownership.
• Wellness- the medicine wheel image is used to represent the four areas of this section. The balance of these sections is directly related to the wellness of the youth. The physical, mental, emotional, and spiritual areas include examining the importance to each user and setting goals to achieve their wellness. Non-insured and insured health benefits information is included for the user. Included are information on bullying, trauma, stress, and the role of culture in wellness. Tips and links are throughout the section to help youth work towards wellness.
The app includes multiple resources for to help with conversations and decision making. The app focuses on First Nations and rural youth who may be leaving current care or moving to a larger center.
QR Code to download the App