<
>
University of Lethbridge Students' Union (ULSU)
iULSU App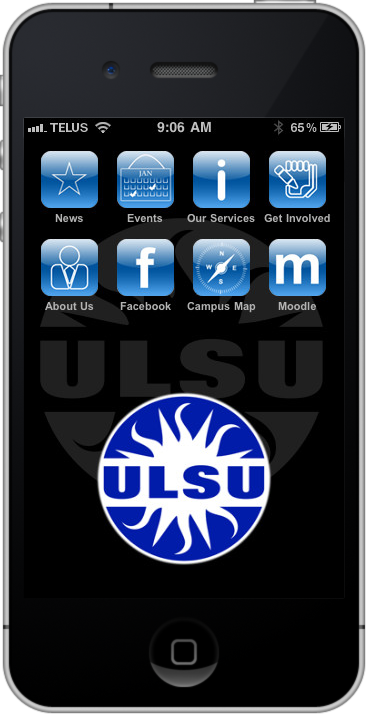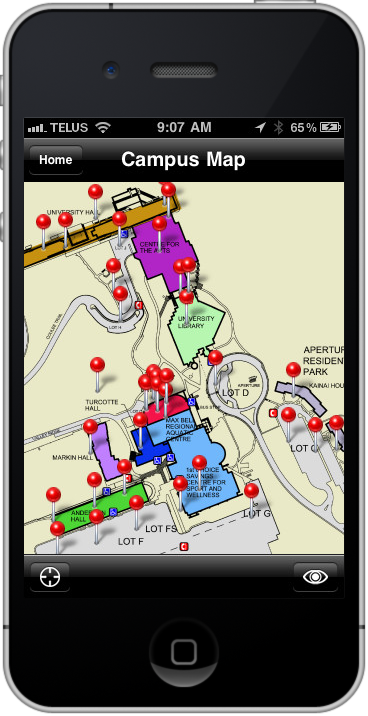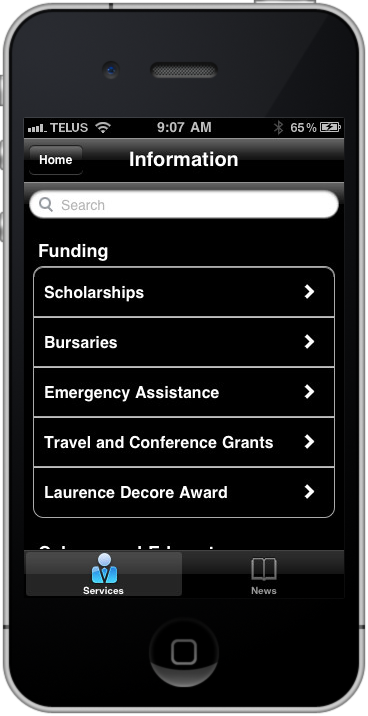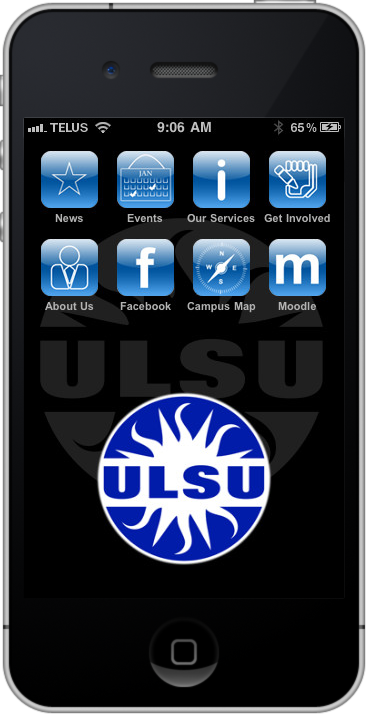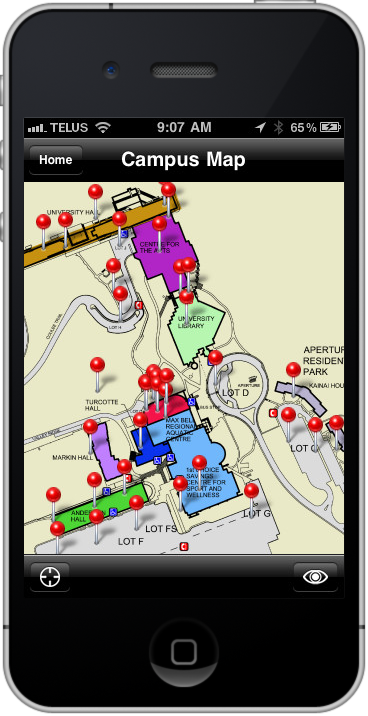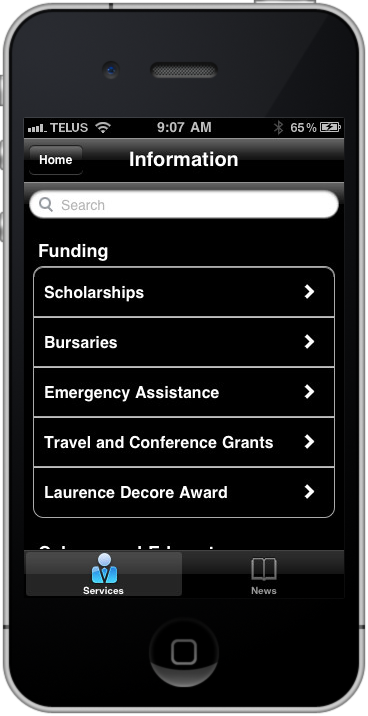 University of Lethbridge Students' Union (ULSU), is the students' union for the U of L in Alberta, Canada. Established in 1967, U of L has over 8,500 undergraduate students. ULSU wanted a mobile app "to increase the availability of information as well as increase our ability to communicate with a generation becoming more and more technological," said Andrew Williams, VP Academic Students' Union, "since the introduction of iULSU, we have seen that those who use the application are more informed of events and news items."
iULSU is the official mobile app for ULSU. This smartphone app allows students to conveniently access ULSU services from their iPhone, Android, or BlackBerry device.
App Features
News – Keep up-to-date with news and blog updates
Events – Track of important academic and athletic events
Our Services – Access student services, including Funding (such as Scholarships and Bursaries), ULSU Services (such as Health and Dental), and Support Resources (such as Landlord & Tenant)
About Us – Learn about ULSU Executives, General Assembly, and available clubs
Campus Map – Easily navigate around campus with the GPS-enabled map
Moodle – Access personal student Moodle account
Facebook – Quickly 'like' the ULSU Facebook page
Contact Us
iULSU is one of many Mobilversity apps developed by CollegeMobile. Mobilversity is a mobile app framework for education that integrates with existing university services to provide students with a highly functional smartphone application.
Interested in increasing student engagement at your school? Contact us online or call 1-800-298-7081.
To stay up-to-date with the latest mobile news, trends, statistics, and more, follow CollegeMobile on Twitter.
QR Code to download the App