<
>
Raritan Valley Community College (RVCC)
myRV App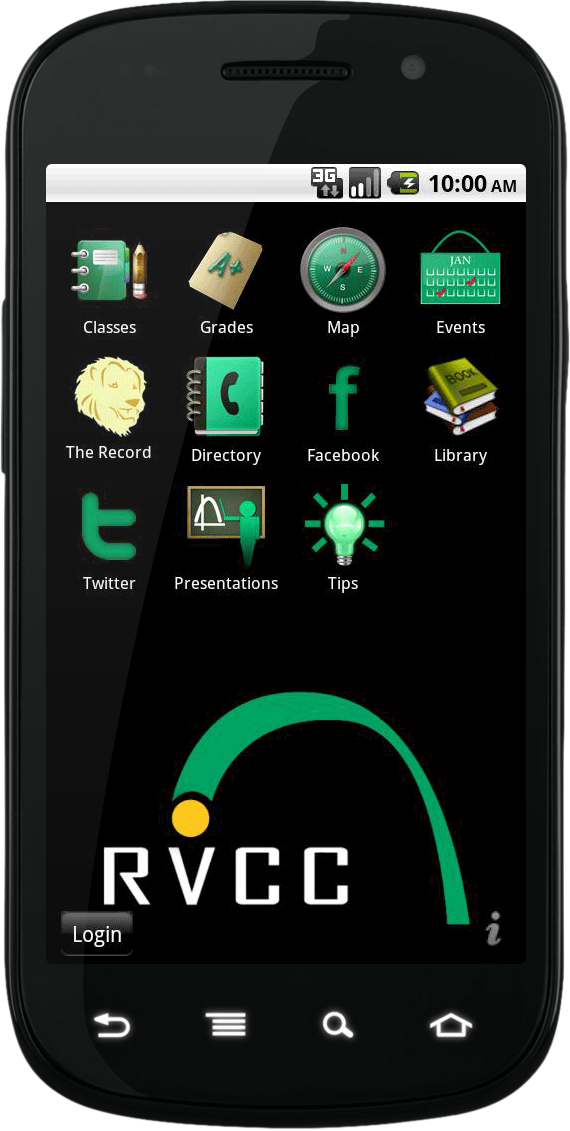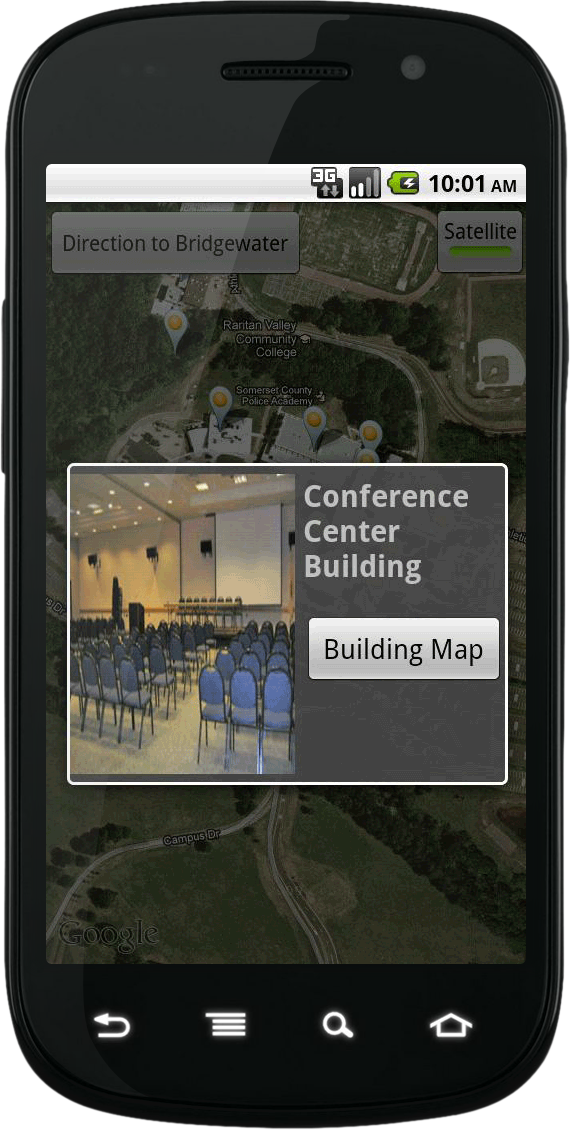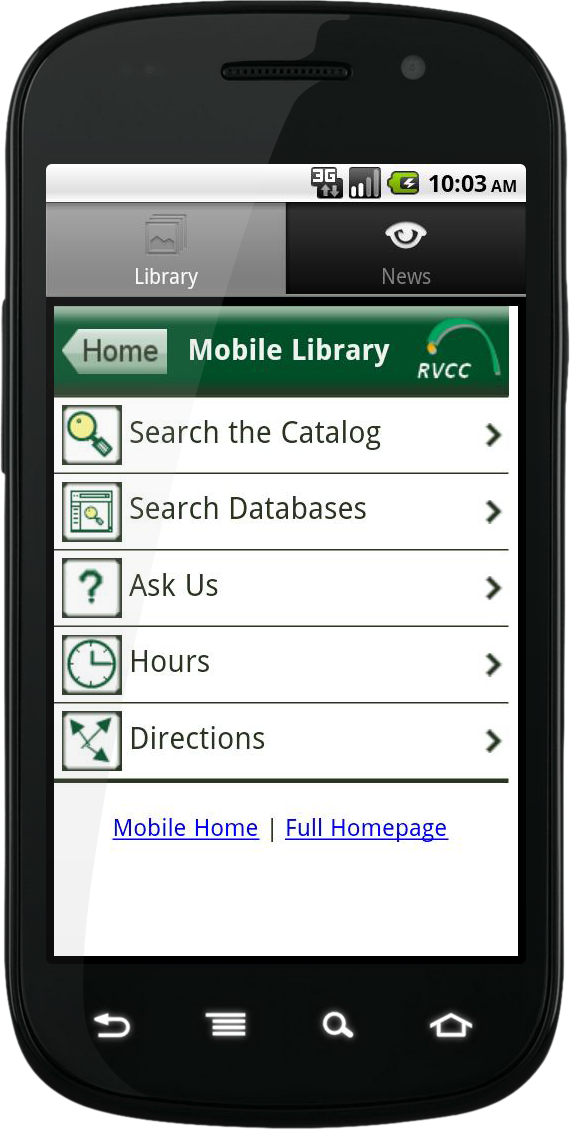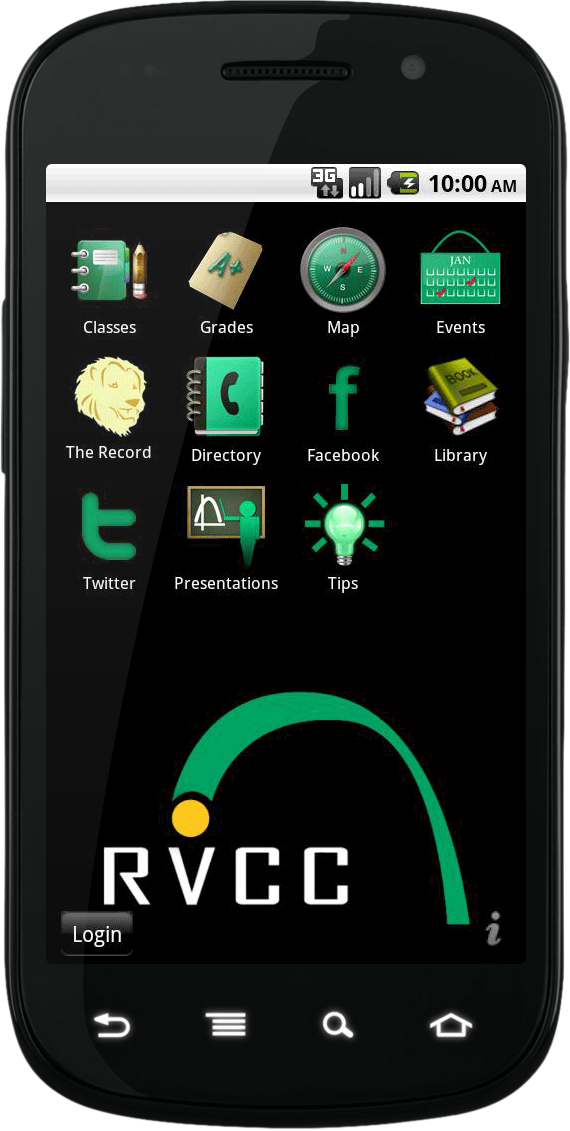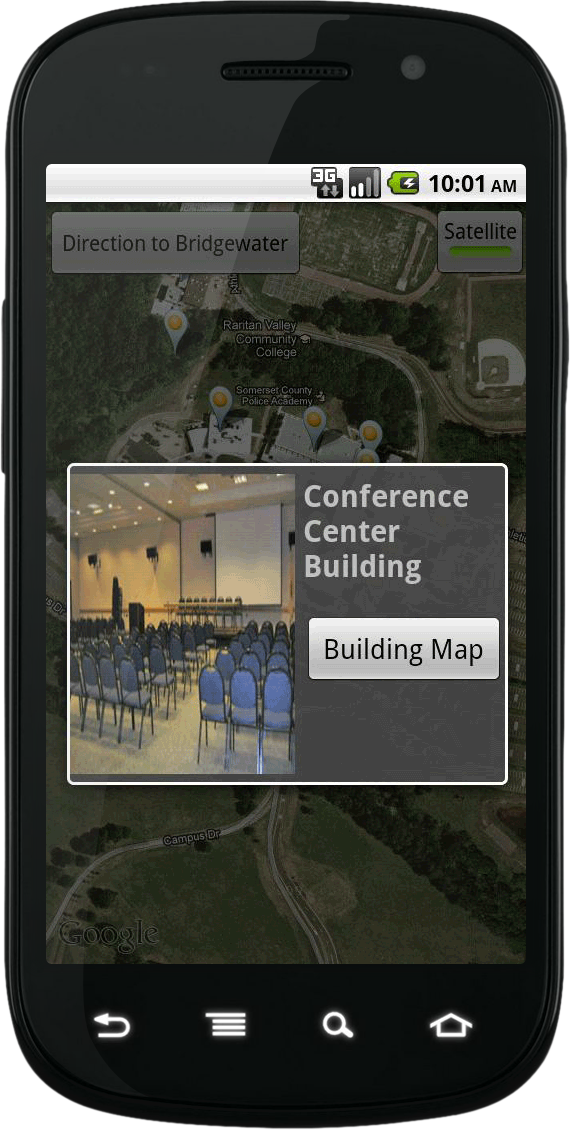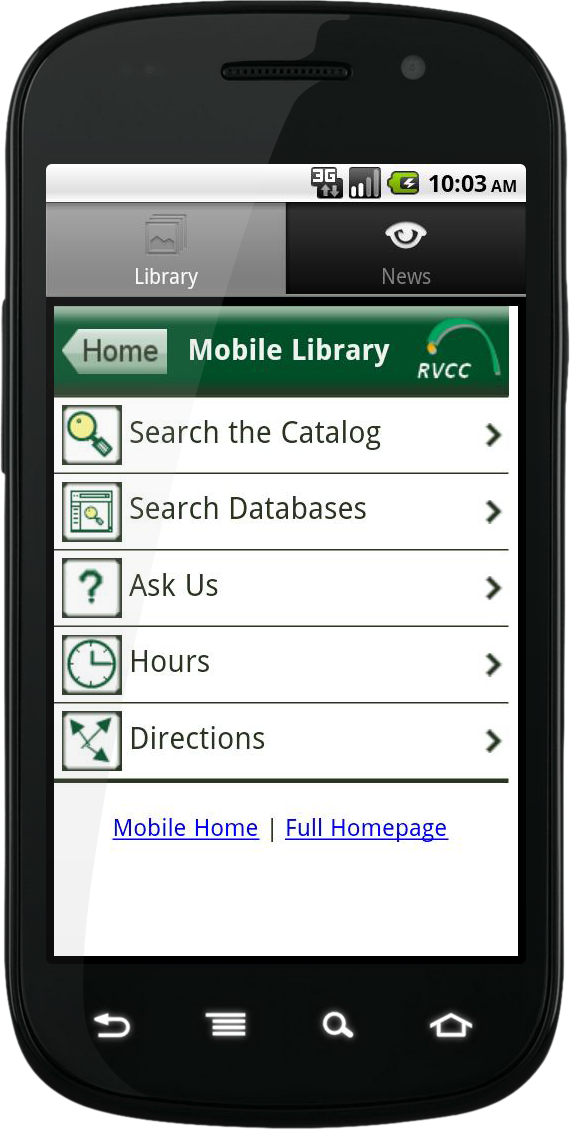 Raritan Valley Community College (RVCC) is a community college located in Branchburg, New Jersey, United States. Founded in 1965, the college has over 8,500 students enrolled in credit courses and 9,000 individuals in noncredit continuing education programs. RVCC's initial objective for providing a mobile app was to "enhance the communications between students and the College," says Chuck Chulvick, VP for Technology, Assessment and Planning. The myRV smartphone app does just that by allowing students to conveniently access RVCC services from their iPhone or Android device.
The close working relationship between CollegeMobile and RVCC staff resulted in a high performance, functional mobile app.
App Features
Classes – View the time and location of registered courses
Grades – Check grades as soon as they're released
Map – Easily navigate around campus with GPS-enabled satellite and building maps
Events – Stay informed of upcoming events at RVCC
The Record – Read the latest news and more in the RVCC community online student newspaper
Facebook and Twitter – Interact with RVCC's social media pages
The myRV app has been well-received by the students, with over 2,600 downloads in just over a year, and students continue to give valuable feedback for future enhancements.
Contact Us
myRV is one of many Mobilversity apps developed by CollegeMobile. Mobilversity is a higher education mobile app framework that integrates with existing university services to provide students with a highly functional smartphone application.
Interested in increasing student recruitment and retention at your school? Contact us online or call 1-800-298-7081.
To stay up-to-date with the latest mobile news, trends, statistics, and more, follow CollegeMobile on Twitter.
QR Code to download the App