<
>
NuuNest
NuuNest App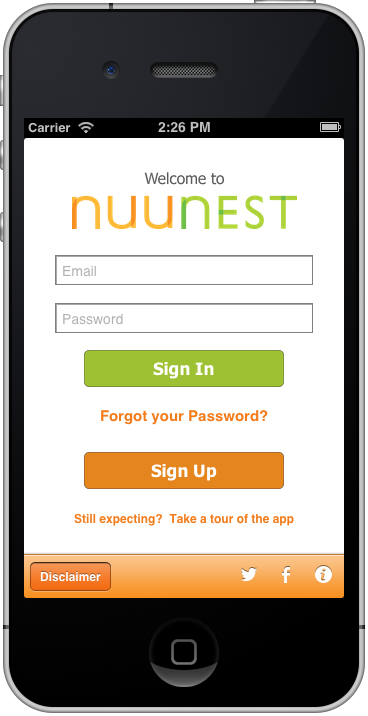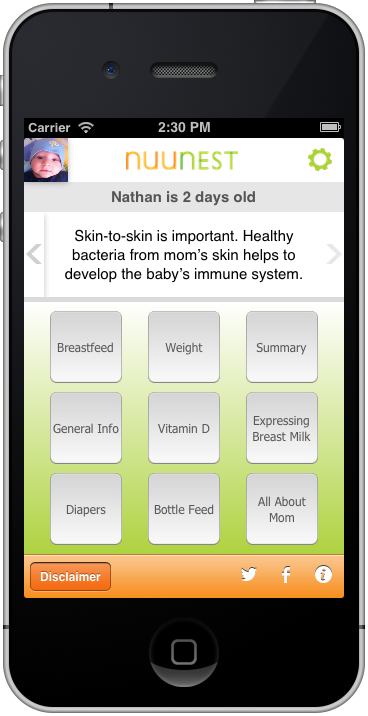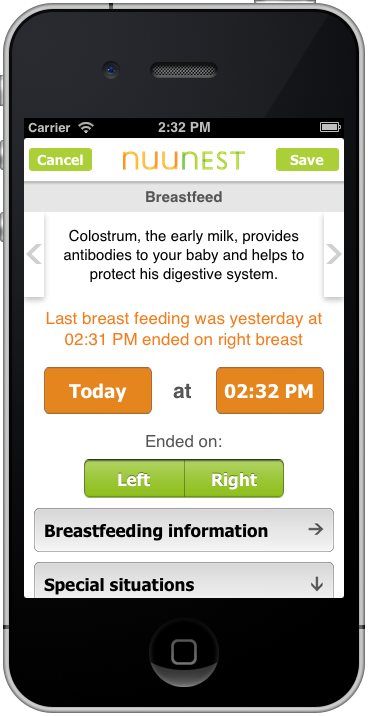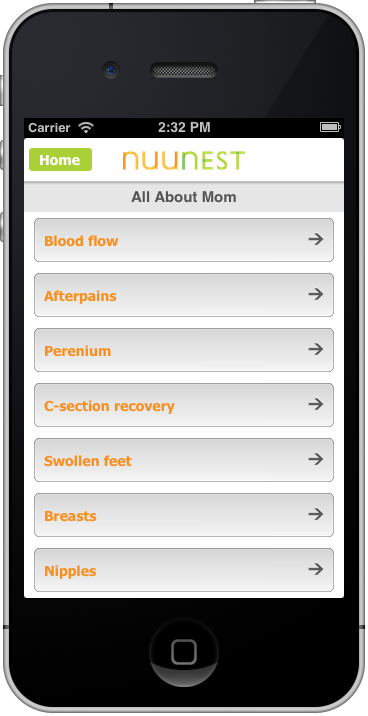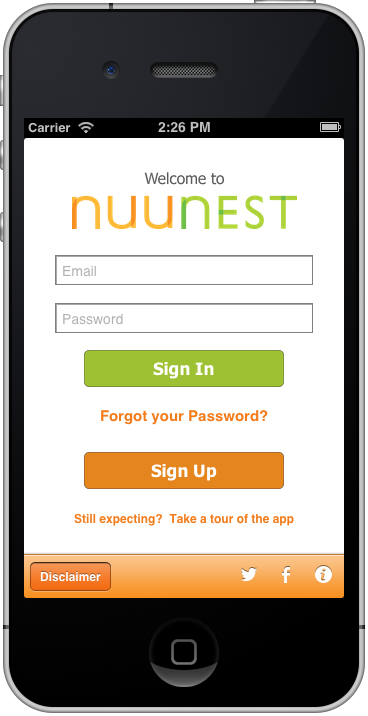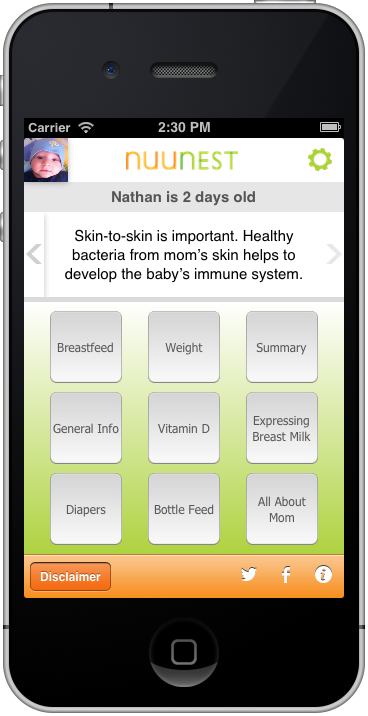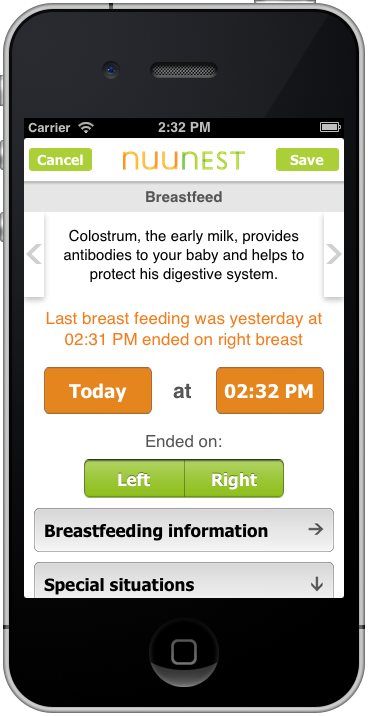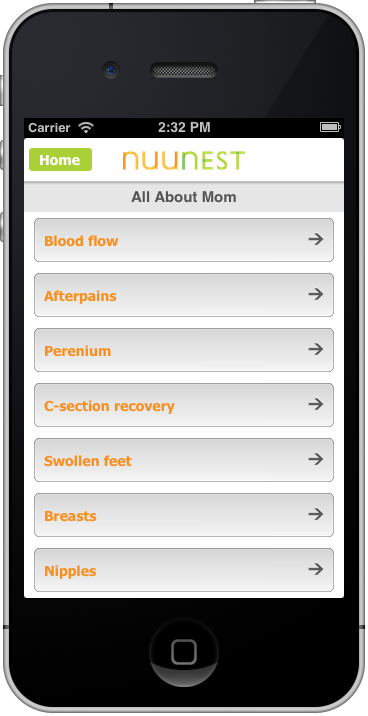 Life with a newborn: Little moments, big questions… Nuunest provides accessible answers from a trusted source, keeping you organized and reassured as you settle in with your new baby. It was designed by two Registered Nurses/Lactation Consultants who have assisted over 20,000 families.
NuuNest is an easy tracker for baby's data. It includes health tips based on baby's age and what to expect for feedings, diapers and weight. NuuNest also lets parents know if data entered for feeds, diapers or weight are of concern.
NuuNest includes a breast milk expression section. Moms can enter data, use a timer and get lots of helpful tips. The "All About Mom" page provides everything Mom needs to know as she recovers from childbirth.
NuuNest Features:
* Tracks feeds, diapers, breast milk expressions, and weight
* Includes descriptions and photos of normal newborn poops
* Delivers timely baby care tips throughout the day
* Generates automated feedback based on data entered and baby's age
* Includes "What to Expect", "All about Mom" and "FAQs"
* Provides daily and weekly data summaries
* Syncs with multiple devices
* Exports baby's data
* Follows Baby Friendly guidelines
* Supports twins
NuuNest reached #1 on the Canadian App Store and #2 on the US App Store. Read about it here.
Contact Us
Interested in a building a customized mobile application?  contact us online; or call 1-800-298-7081.
QR Code to download the App