<
>
Partner Technologies Inc. (PTI)
PTI Transformer App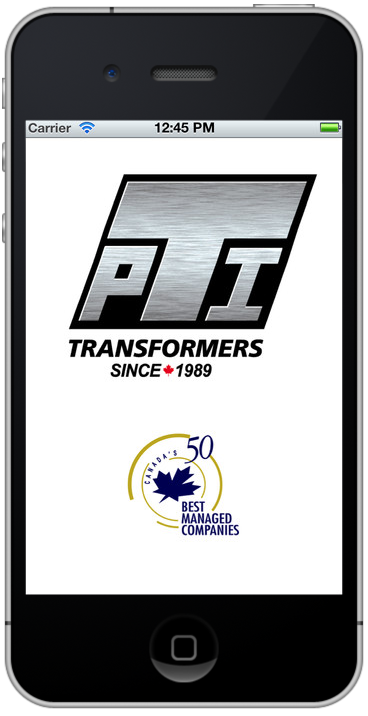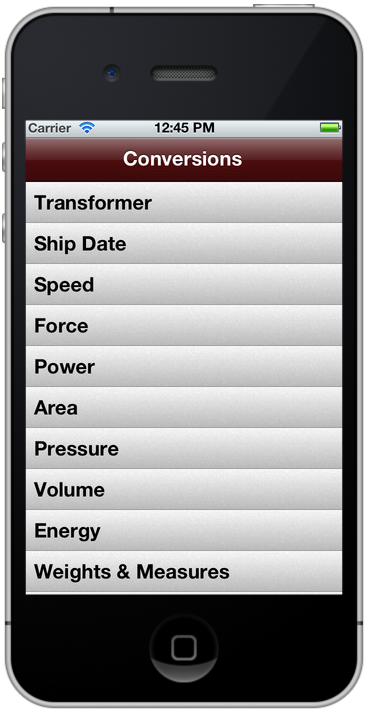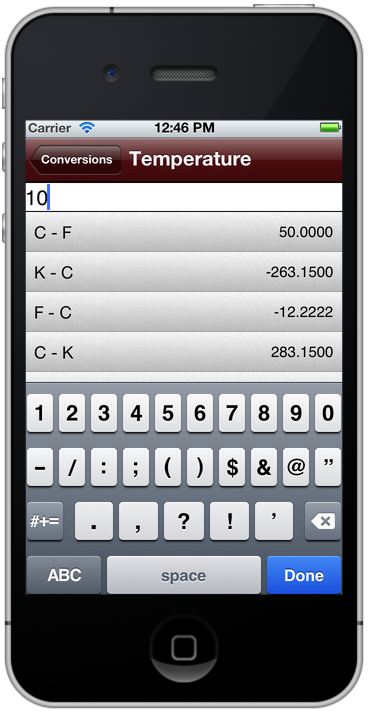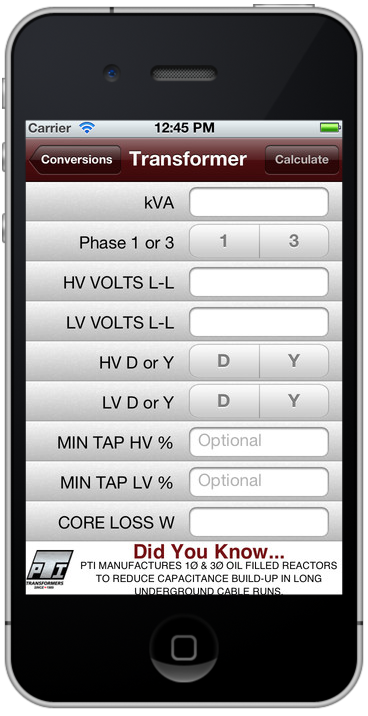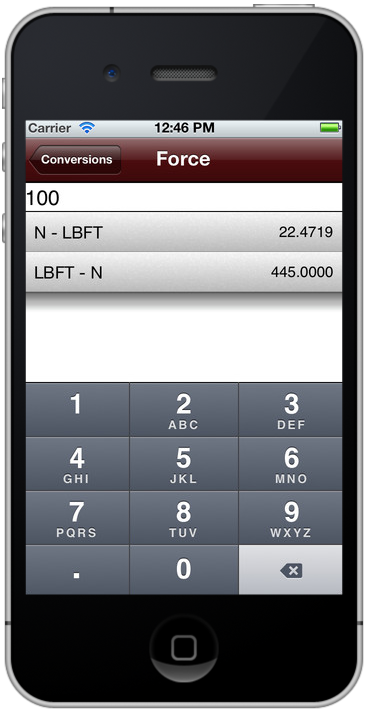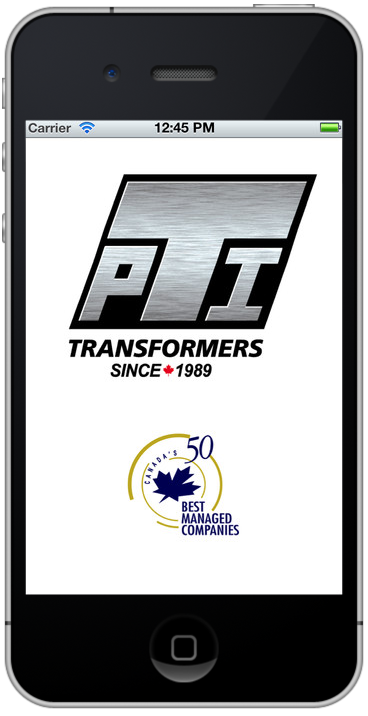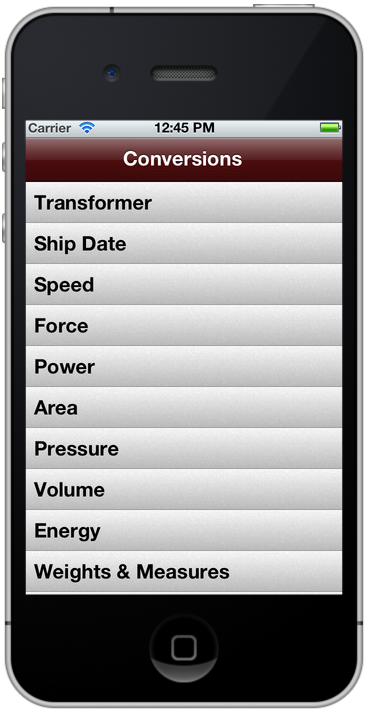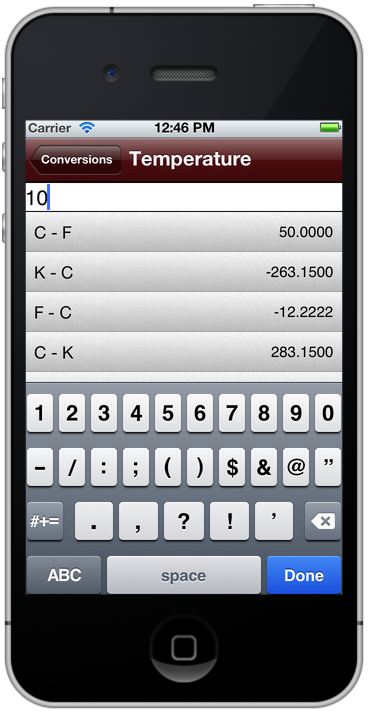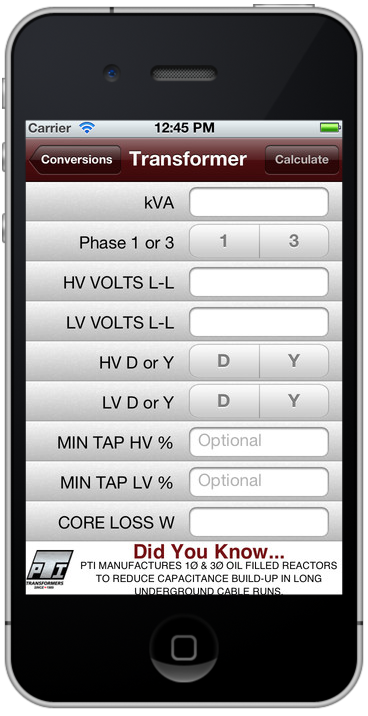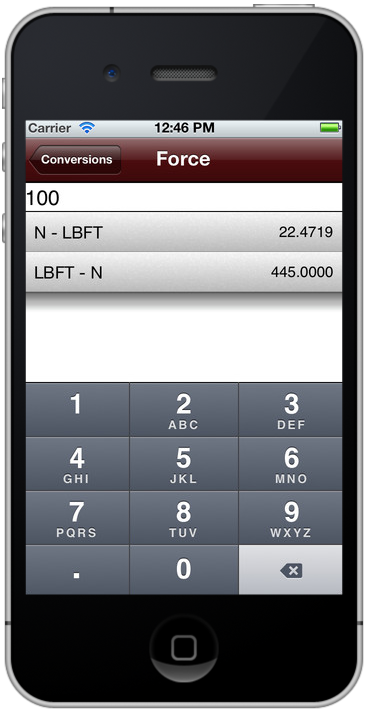 Partner Technologies Incorporated (PTI) began in 1989 as a small maintenance and repair shop. When PTI started manufacturing single phase distribution transformers, its expertise grew to the point of recognition as leading innovators of transformer technology.
CollegeMobile and PTI worked closely to create a custom mobile application that would equip any user – electrical engineers, maintenance staff, etc. – with an easy way to calculate electrical and power conversions.
The PTI Transformer calculates electrical transformer current, phase voltage, efficiency & regulation at various loads and power factors and provides SI/Metric conversions for Speed, Force, Power, Area, Pressure, Volume, Temperature, Weights & Measures. It is a handy calculator for determining ship date from any date using weeks after order (ARO). The app also features interesting facts about PTI and its services.
PTI Transformer is available on multiple platforms to increase usability: iPhone, Android, and BlackBerry.
Disclaimer: All conversions used for critical calculations should be verified with a secondary source.
Contact Us
Interested in a custom mobile app for your organization? Contact us online or call 1-800-298-7081.
To stay up-to-date with the latest mobile news, trends, statistics, and more, follow CollegeMobile on Twitter.
QR Code to download the App