<
>
PlaySay
PlaySay App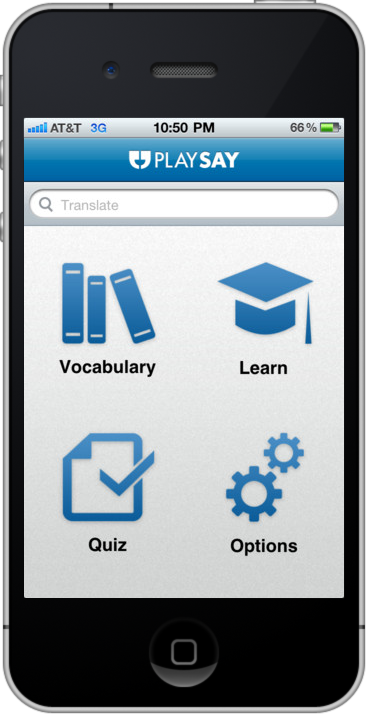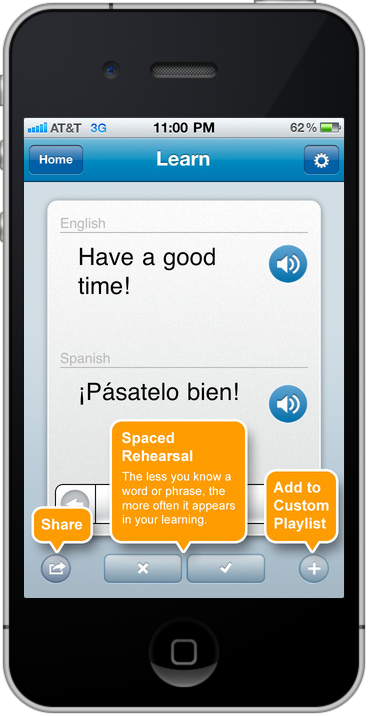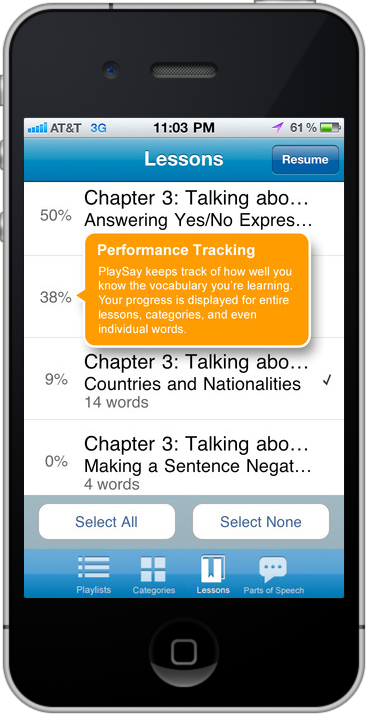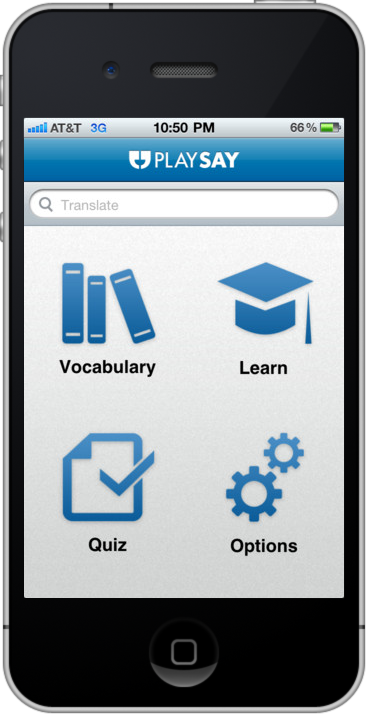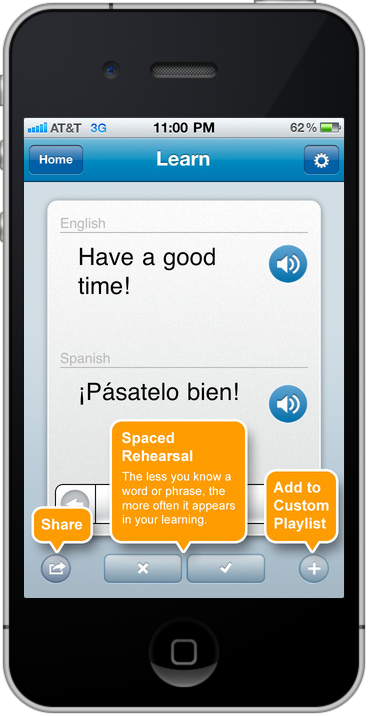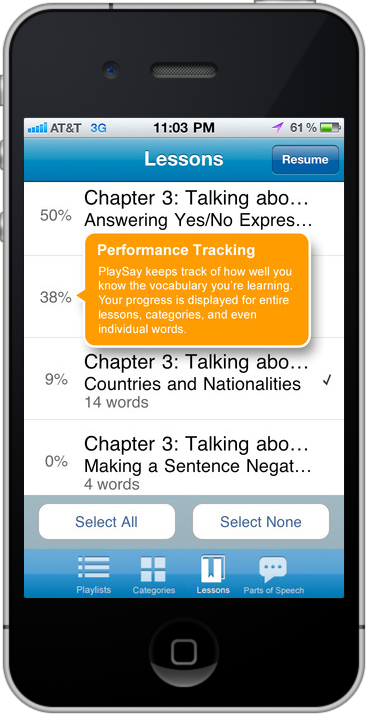 PlaySay is a language learning software company, located in San Francisco, CA in the United States. From 2010, PlaySay offered Facebook applications that allowed users to learn Spanish by photo association. PlaySay wanted an innovative language learning mobile app "with simple adaptive learning for our premium content users," said Ryan Meinzer, Founder and CEO.
PlaySay chose CollegeMobile to develop a unique Mac App Builder to ultimately create a branded app for a major, international publisher. PlaySay designed and CollegeMobile developed the initial mobile app to teach Spanish vocabulary.
News
PlaySay the company was later acquired by Babbel for an estimated $2.0 million. As part of the deal Babbel acquired all the technology built by PlaySay including the app built by CollegeMobile.
App Features
Native audio for all words
Priority-based optimization system to quickly learn words & phrases
Multiple choice and audio quizzes to test recall
Manual & automatic flashcards
Automatic statistics that help you track your learning progress
Searchable dictionary of all vocabulary
Translation of any Spanish or English word (requires network access)
Customized playlists of words & phrases
This education mobile application begins with everyday Spanish expressions and a review of basic Spanish pronunciation. The app also covers key grammar fundamentals such as common verb tenses, nouns, pronouns, and gender. Step by step, users can build their Spanish vocabulary with essential words, idioms, and phrases and quickly master this versatile language.
Contact Us
Interested in an education mobile app for your organization? Contact us online or call 1-800-298-7081.
To stay up-to-date with the latest mobile news, trends, statistics, and more, follow CollegeMobile on Twitter.
QR Code to download the App