<
>
Carta
Robbery Mitigation Training App App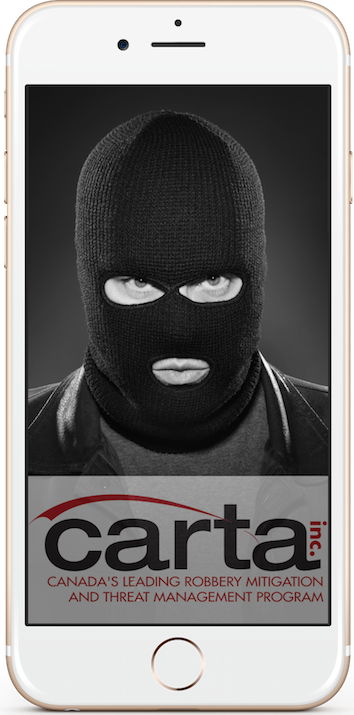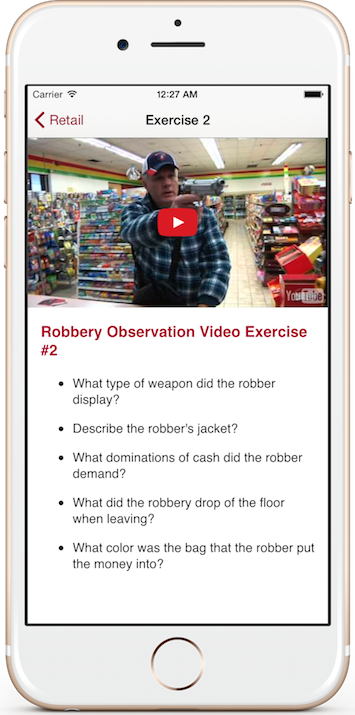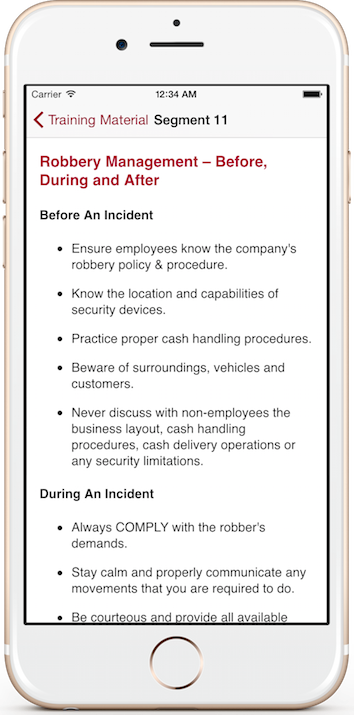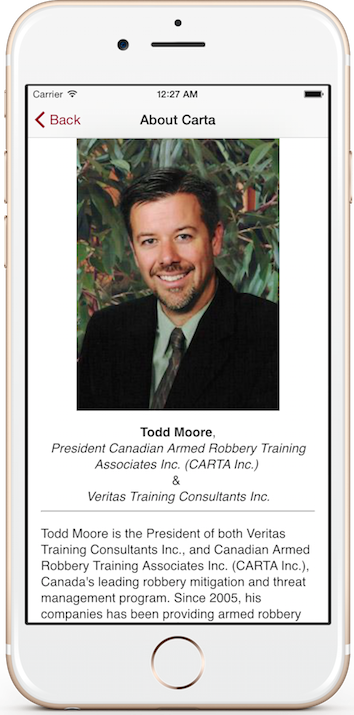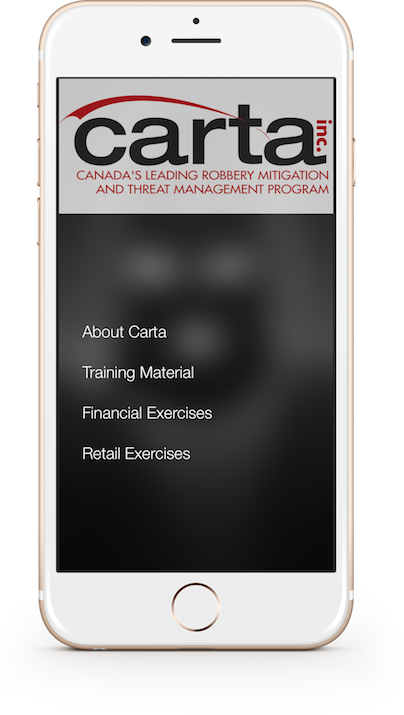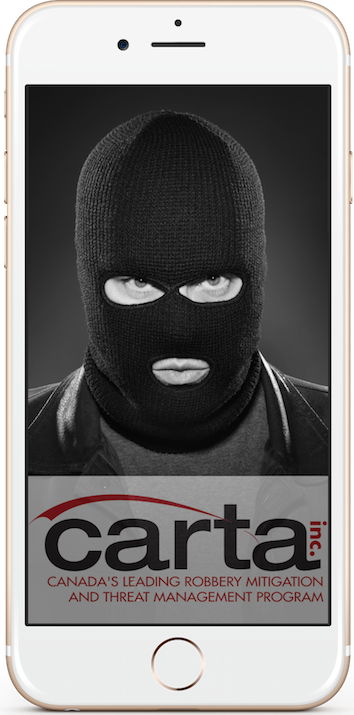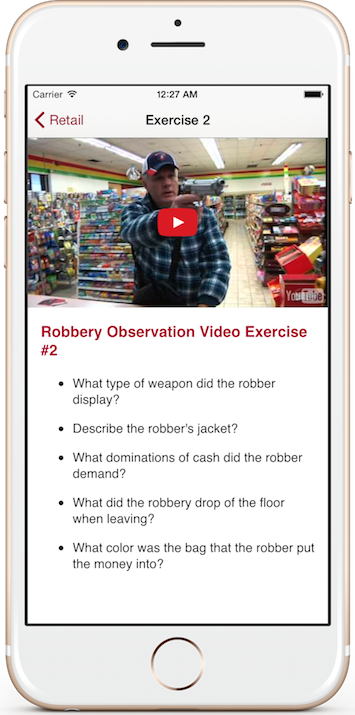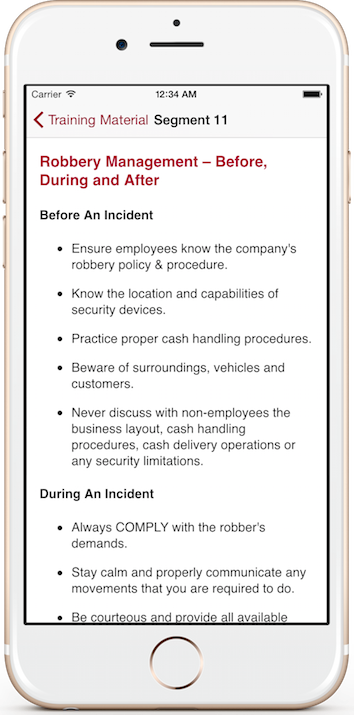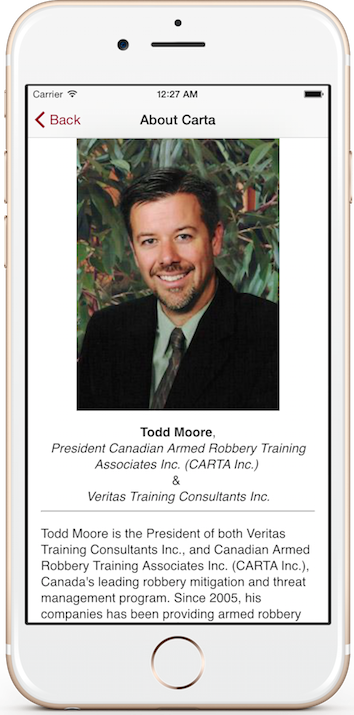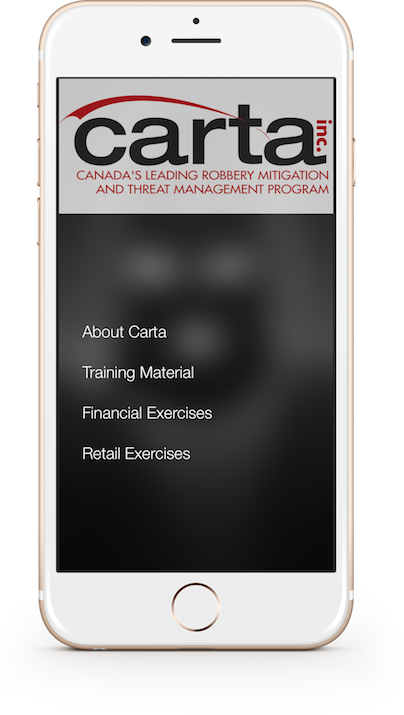 Carta The Robbery Mitigation Training App is an essential training guide for employees working in high-risk businesses such as: convenience stores, gas stations, commercial retail, restaurants, taxi services and financial institutions.
This App will educate the user in several important areas such as:
* Understanding the mindset of the robber.
* Steps to properly manage a robbery before, during and after.
* Strategies to develop effective observations skills.
The training is compliance based and consists of fifteen short, clear and concise robbery training topic segments combined with five interactive robbery observation video exercises customized for both the financial and convenience store/gas station industries.
The interactive video exercises will challenge the user's observation skills and ability to recall information.
To protect yourself and others you care about.
QR Code to download the App