<
>
Saskatoon Transit
Saskatoon Transit Touch and Go App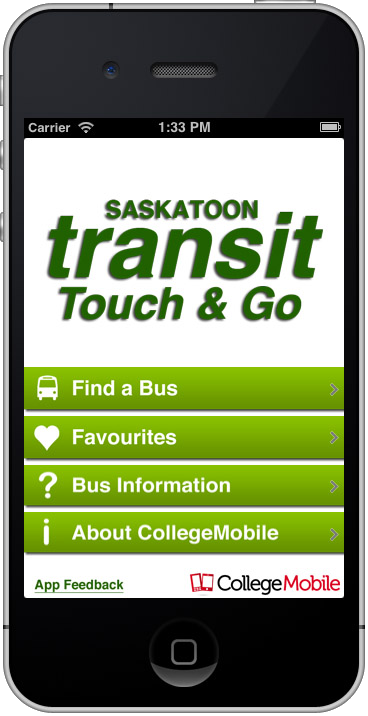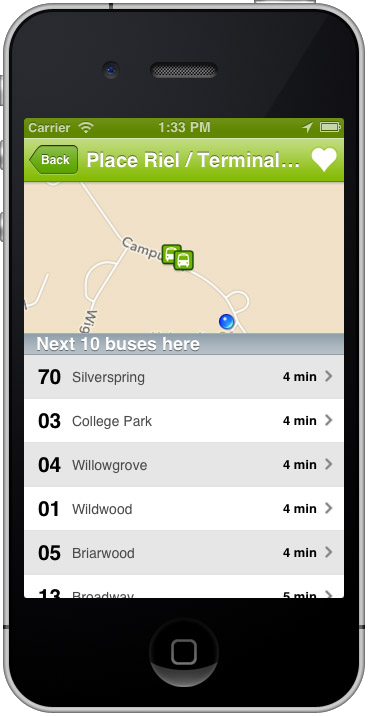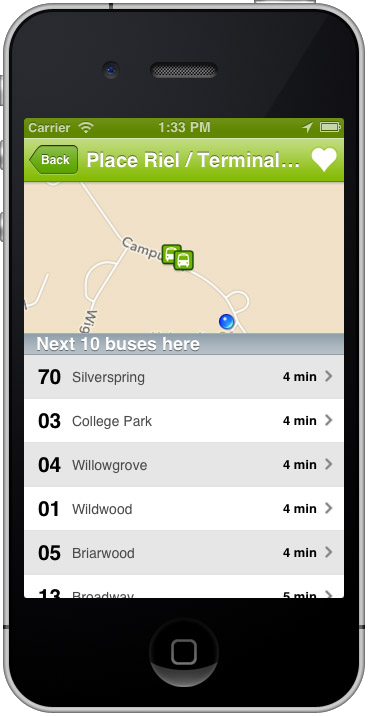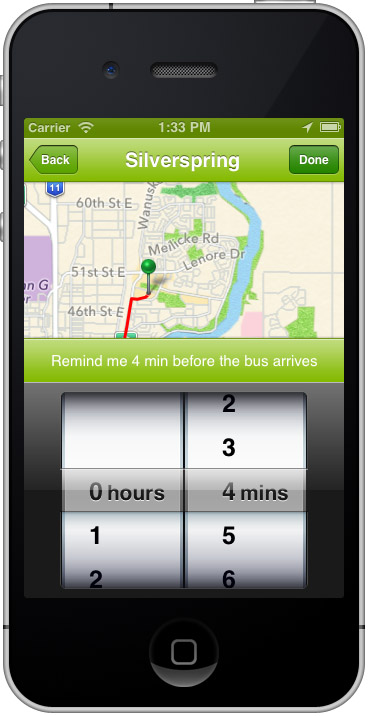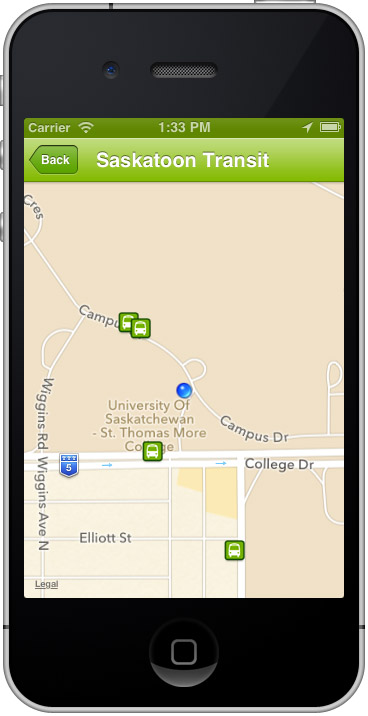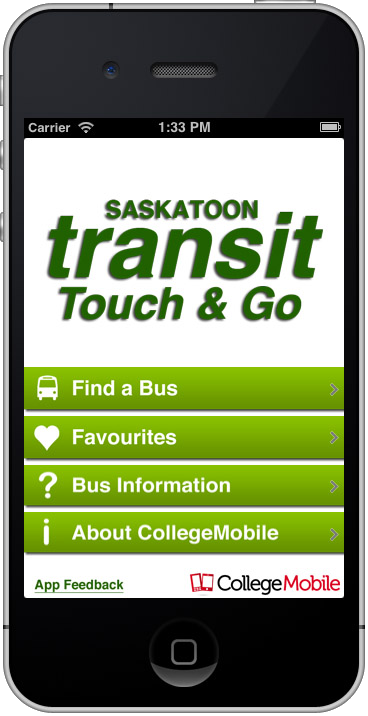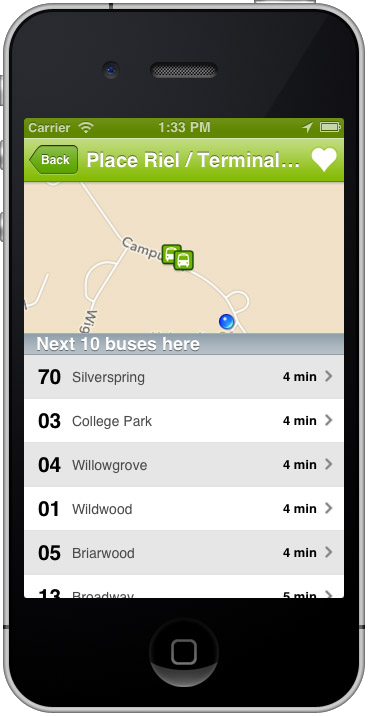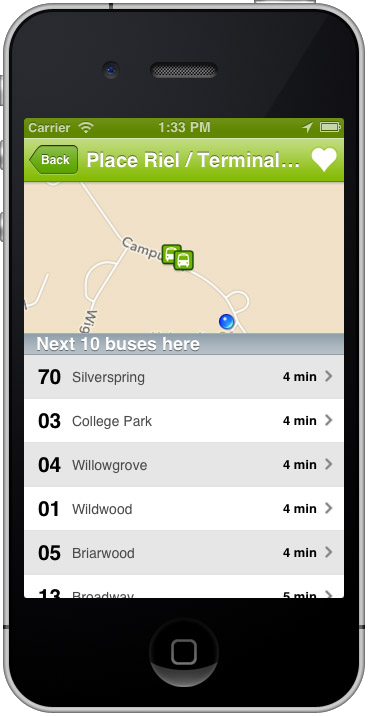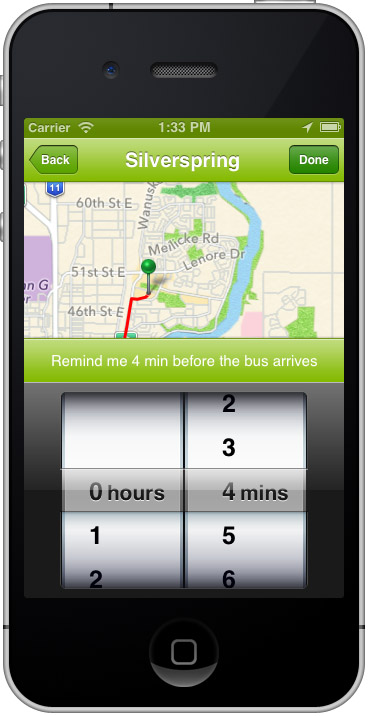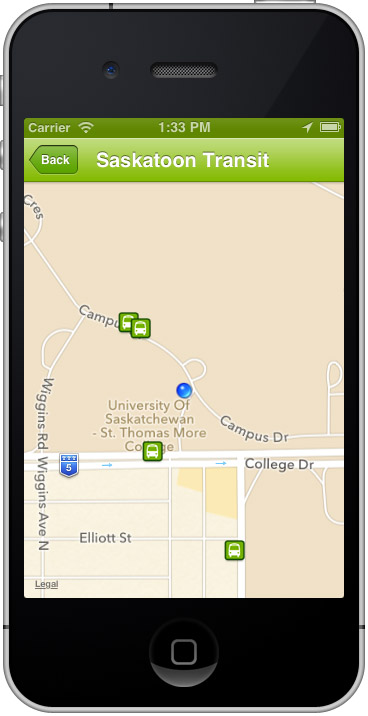 CollegeMobile developed a mobile application for Saskatoon citizens as a way to give back to the city. Following the "Hello, World!" Open Data Meetups with representatives from the City of Saskatoon, CollegeMobile received valuable access to Google Transit information. CollegeMobile used this data to develop Saskatoon Transit Touch and Go, a public transportation app for the city of Saskatoon, Saskatchewan.
App Features
Use Saskatoon Transit Touch and Go to:
Locate bus stops nearest to you and select your desired pickup location
Obtain predictions of upcoming departure times for your selected stop
Set reminders to ensure you don't miss your bus
View and follow the route to your destination
Favourite bus stops that you regularly use
View information on fares and more
Whether you're at work, home, the mall, or the airport, catch your next bus with Saskatoon Transit Touch and Go for iPhone and iPod Touch.
QR Code to download the App