<
>
The Saskatchewan Party (SaskParty)
SaskParty App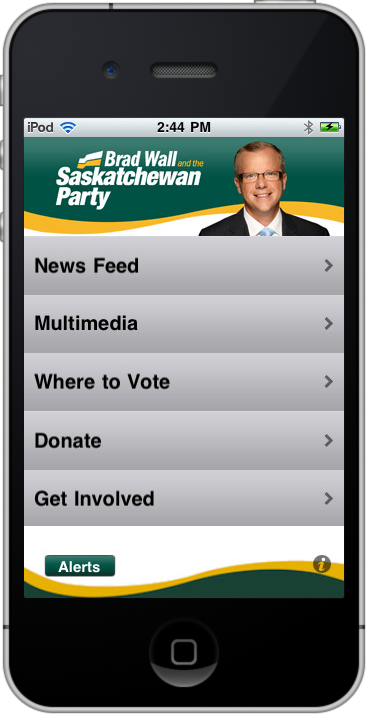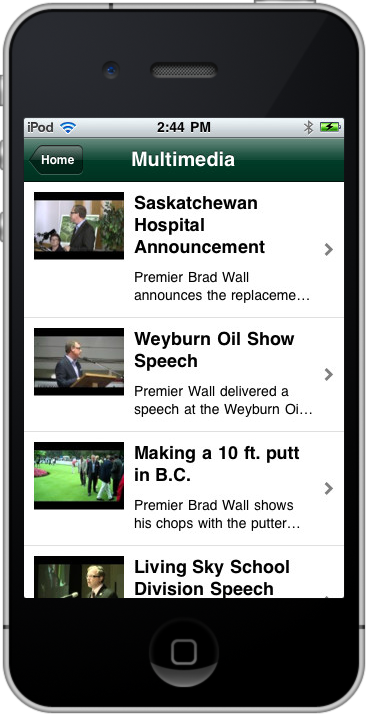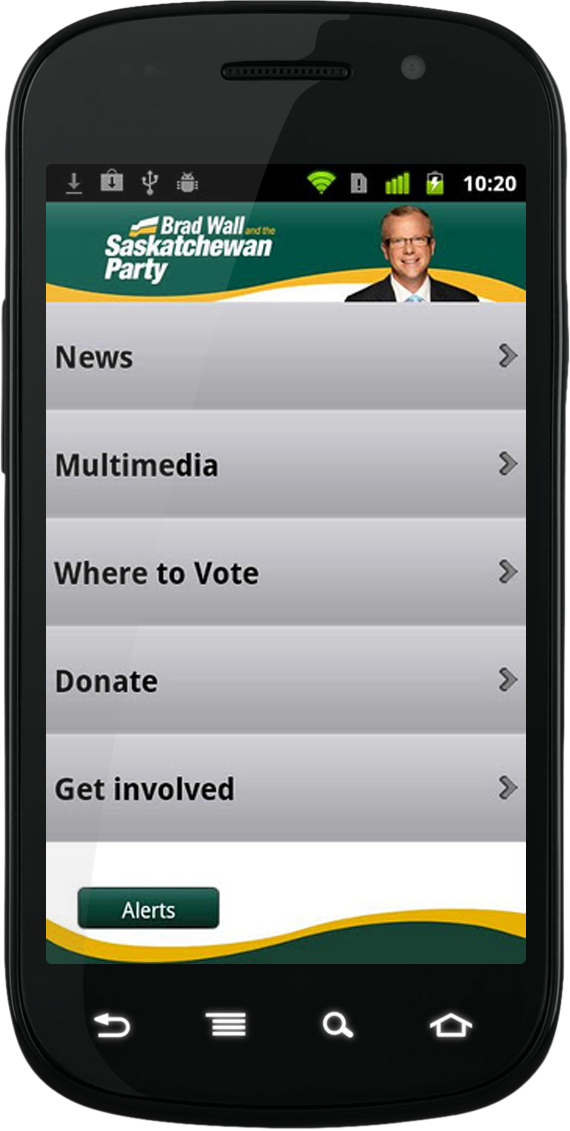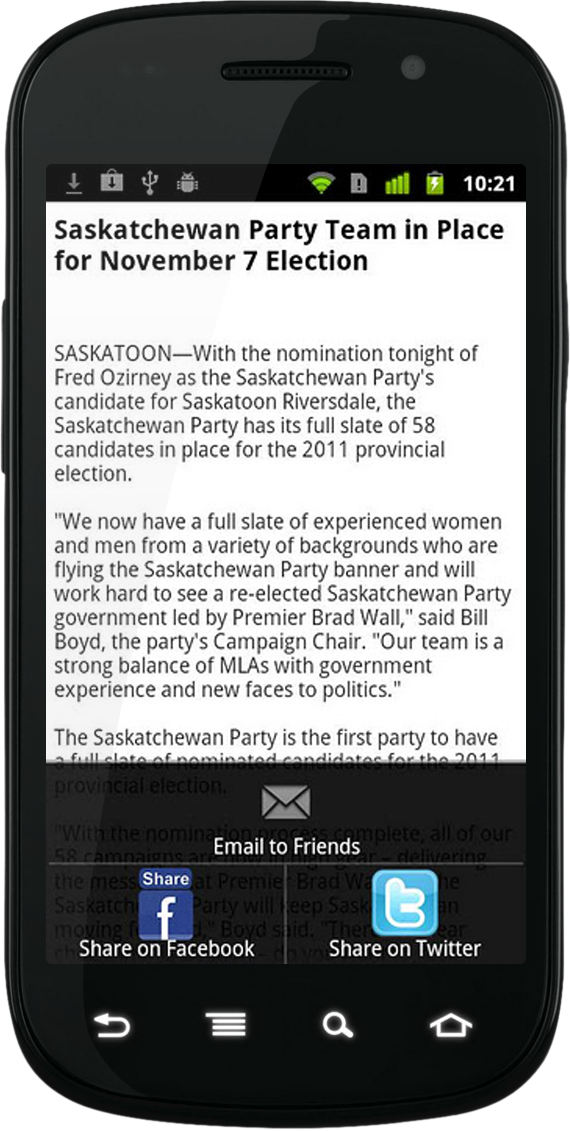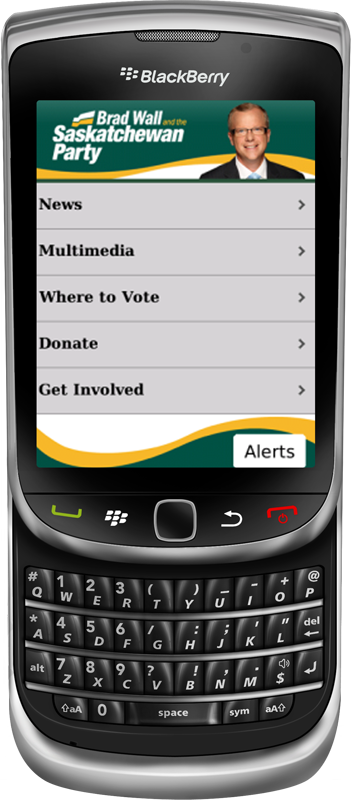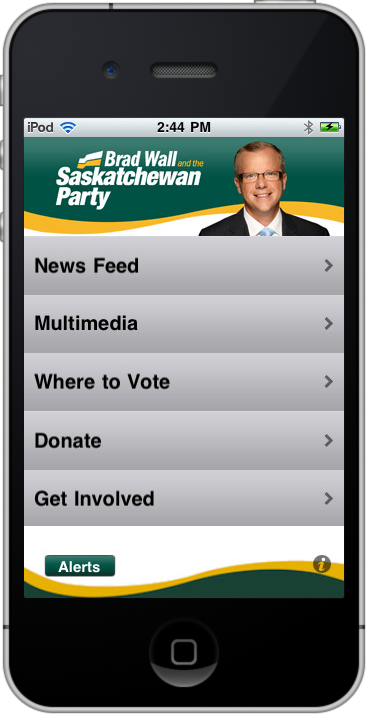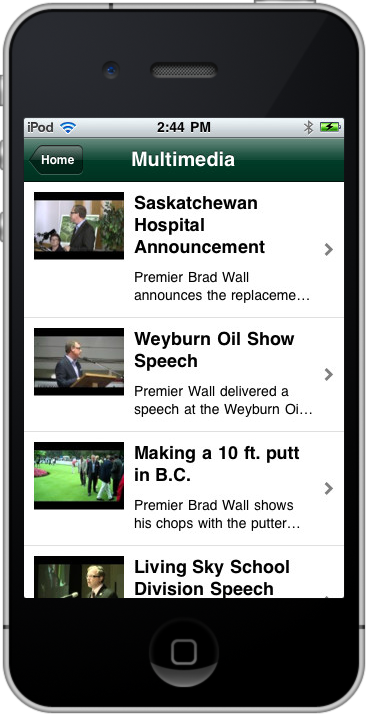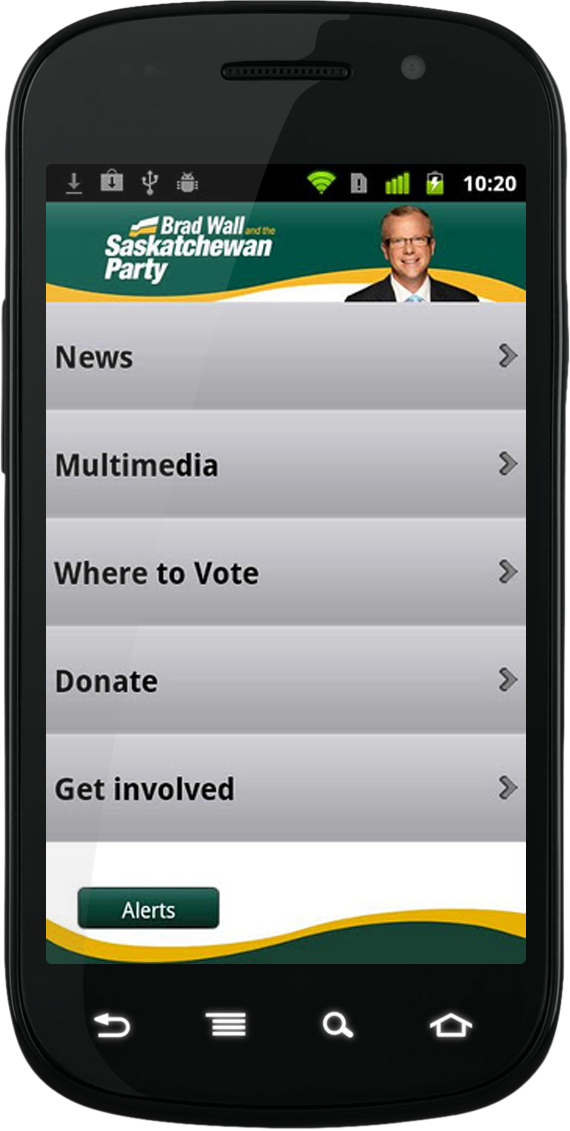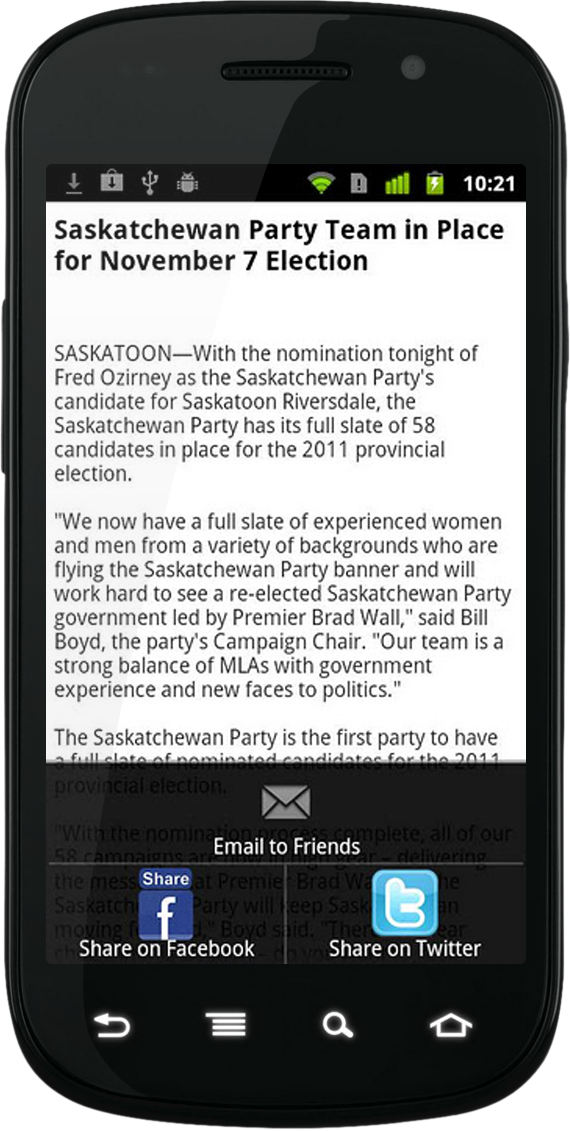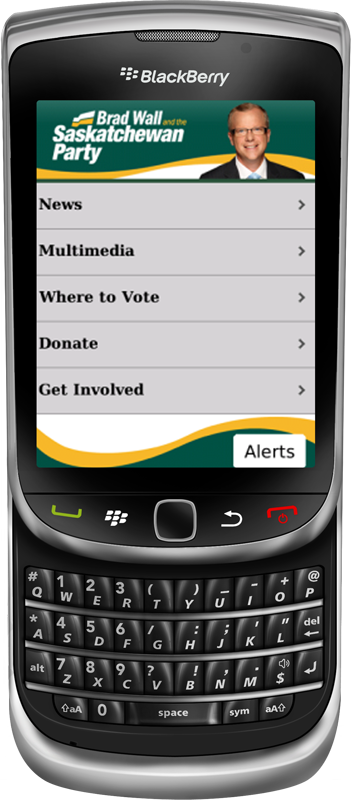 The Saskatchewan Party (SaskParty) is a political party in Saskatchewan, Canada, established in 1997. They won the majority vote in 2007 under Premier Brad Wall, who was re-elected in 2011. As part of their 2011 election campaign, SaskParty wanted to amp up communications through their website, social media, and mobile.
The Saskatchewan Party chose CollegeMobile to develop a state-of-the-art custom mobile applications for their 2011 Provincial Election campaign. Saskatchewan's first political mobile app gives users the opportunity to interact with the campaign in a meaningful way, as well as remain informed of the latest news during the 2011 Provincial Election coverage.
App Features
News & Alerts – Stay informed with the latest Saskatchewan Party news and events
Multimedia – View photos and videos of the campaign, media coverage, and campaign ads
Where to Vote – Locate your poll location or constituency
Donate – Contribute funds to your local riding or to the Saskatchewan Party to help with the campaign
Get Involved – Volunteer for your local riding or the Saskatchewan Party
The SaskParty mobile app is available for iPhone, Android, and BlackBerry.
Contact Us
Interested in a custom mobile app for your organization? Contact us online or call 1-800-298-7081.
To stay up-to-date with the latest mobile news, trends, statistics, and more, follow CollegeMobile on Twitter.
QR Code to download the App