<
>
Servus Credit Union
Servus ATM and Branch Finder App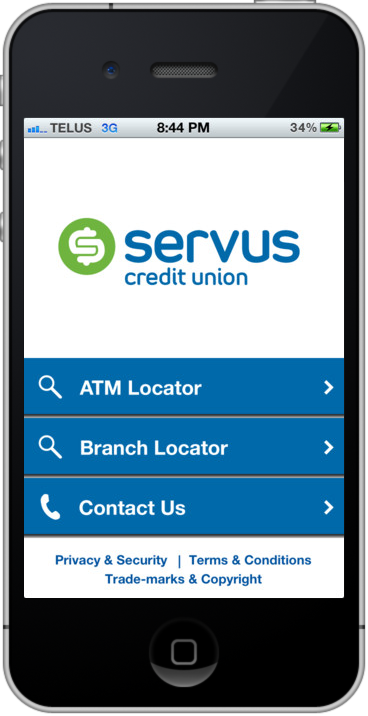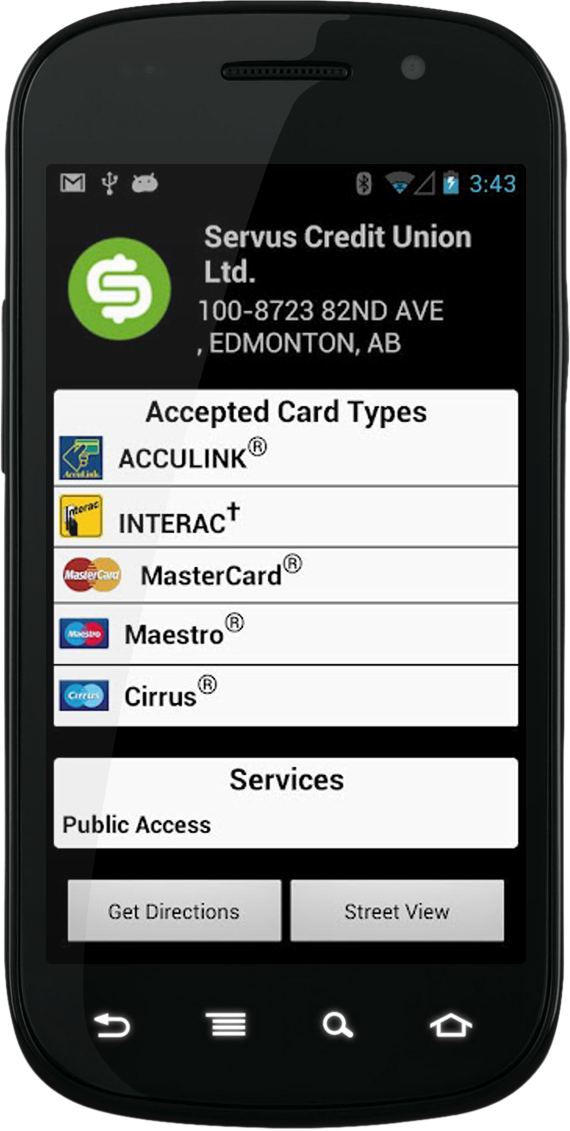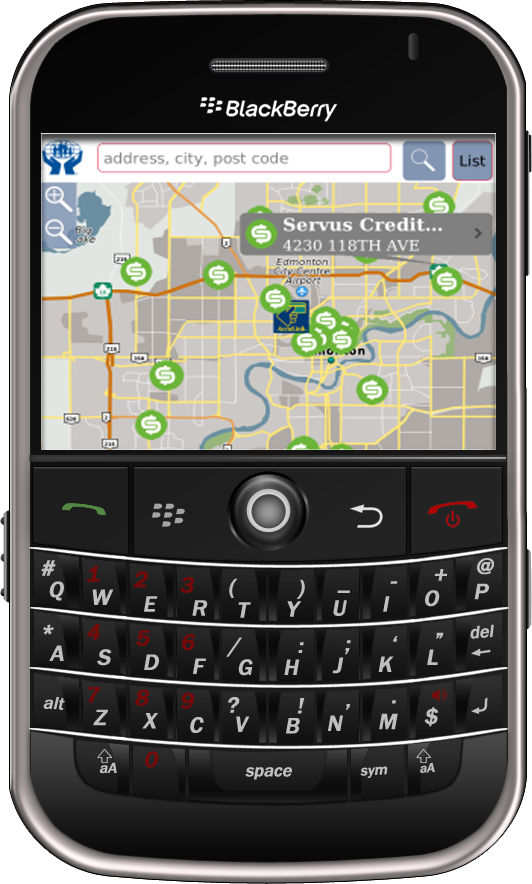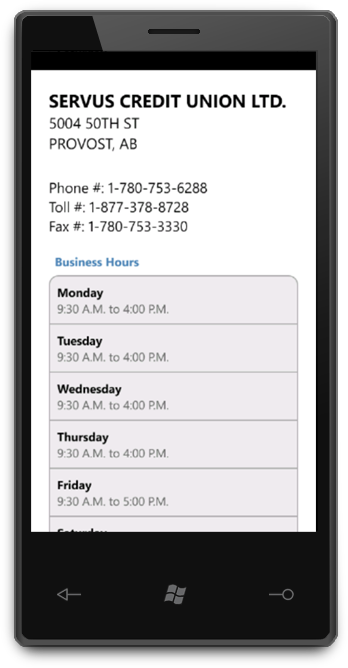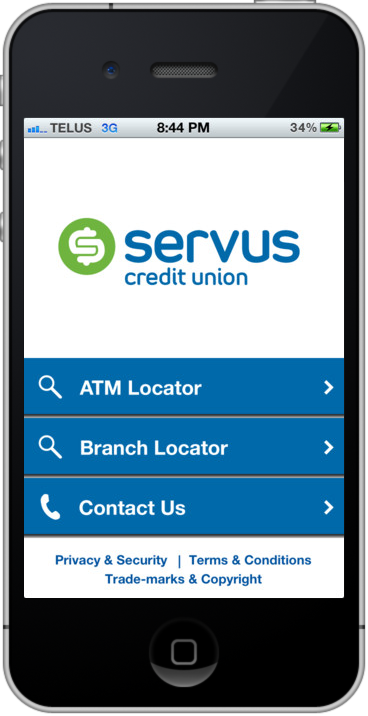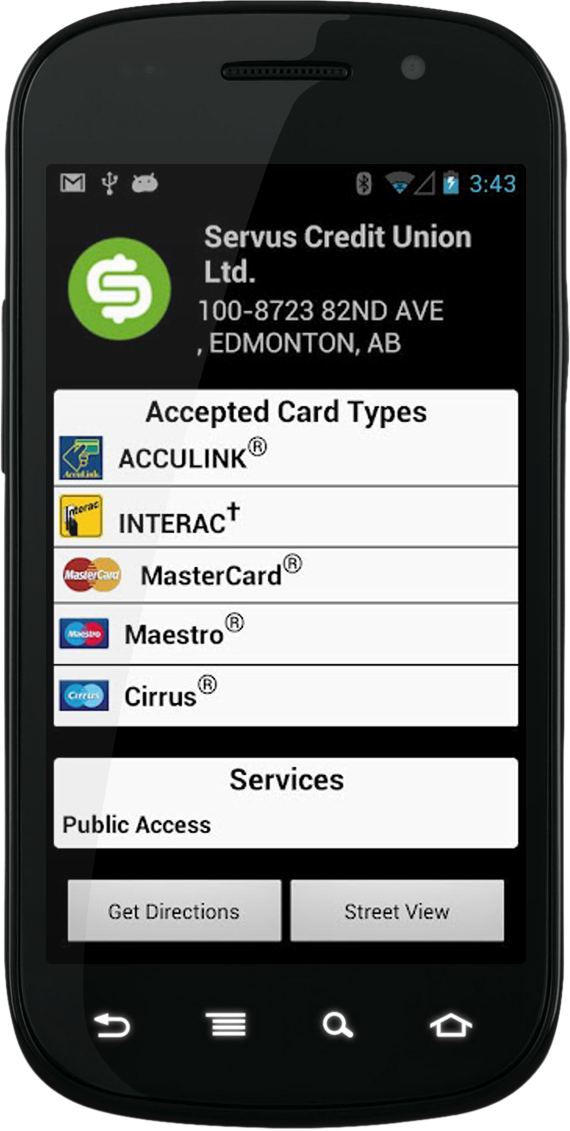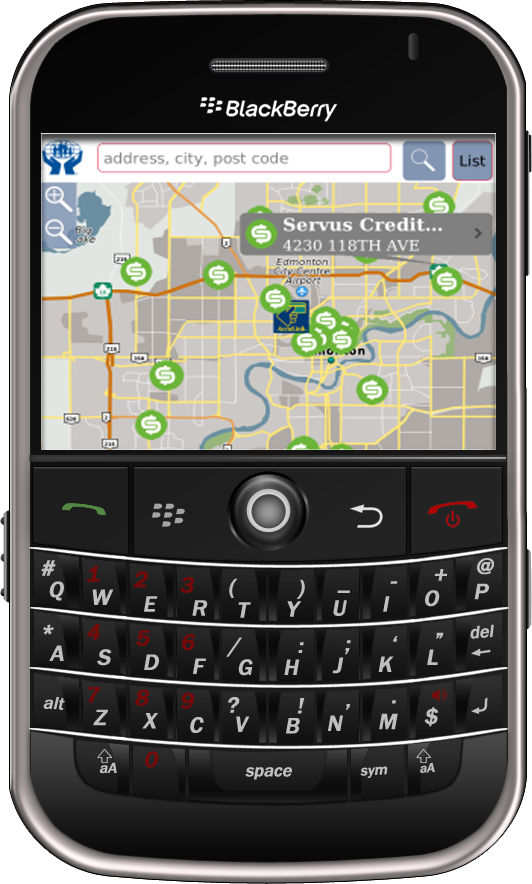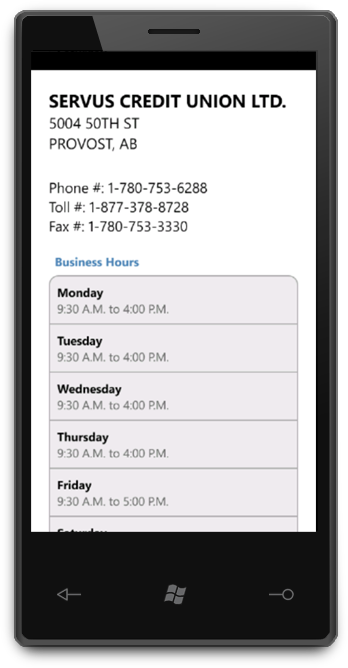 Servus Credit Union is the third largest credit union in Canada and the largest credit union in Alberta, serving nearly 390,000 members from over 100 locations.
CollegeMobile collaborated with Servus to create a custom mobile application that helps Servus members find their nearest branch or ATM.
App Features
Get directions to the nearest Servus Credit Union or ATM

Determine branch services

 such as accepted card types, hours of operation, and contact information
Servus Credit Union is available on iPhone, Android, BlackBerry, and Windows Phone.
Whether you are shopping, on vacation, running errands, you name it – you can easily find the closest Servus Branch or ATM.
Contact Us
Interested in custom credit union app that will address your members' needs? Visit creditunionlocator.ca to learn more; contact us online; or call 1-800-298-7081.
QR Code to download the App