<
>
Spring Meadows
Spring Meadows App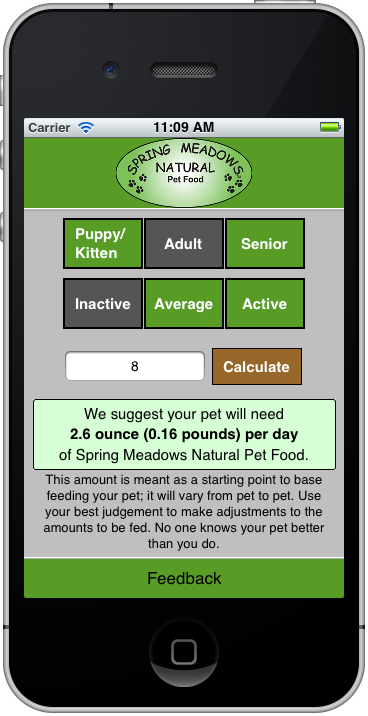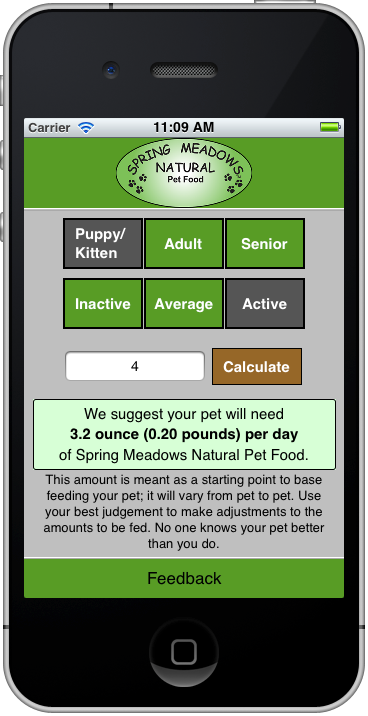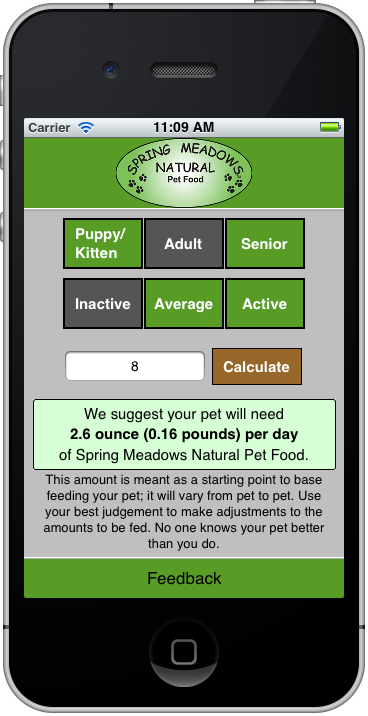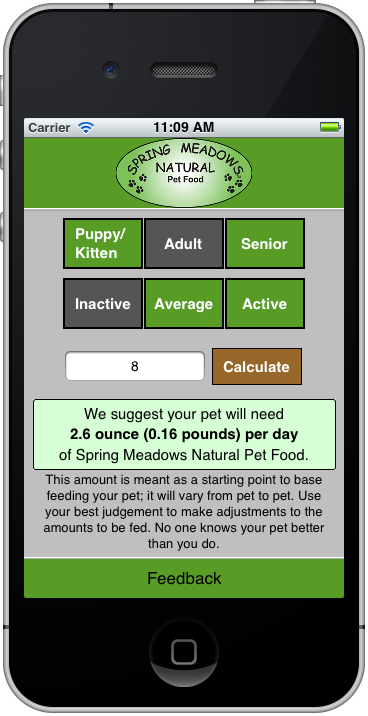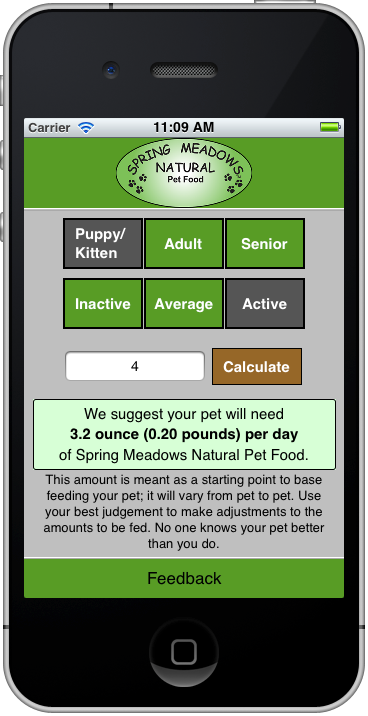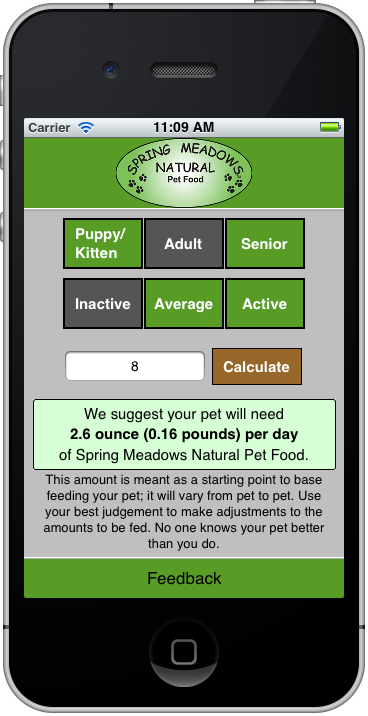 Spring Meadows Feed Calculator allows you to feel confident that you are feeding your little critter the right amount of Spring Meadows Natural Pet Food.  Customers of Spring Meadows nationally acclaimed Whole Animal Pet Food now have an easy reference to how much to feed to their pet on a daily basis.
Whether you're on the go or at home, simply select your pet's age and activity level, enter their weight and start feeding!
Spring Meadows Feed Calculator Features:
Select Age of animal:
Puppy/kitten
Adult dog or cat
Senior dog or cat
Select Level Activity:
The app will calculate the perfect amount of Spring Meadows Natural Pet Food to feed your dog or cat!
Contact Us
Interested in a building a customized mobile application?  contact us online; or call 1-800-298-7081.
QR Code to download the App