<
>
Spark Innovations Inc.
Tap App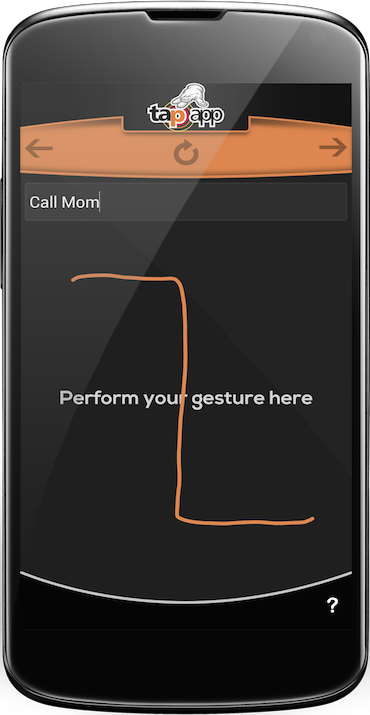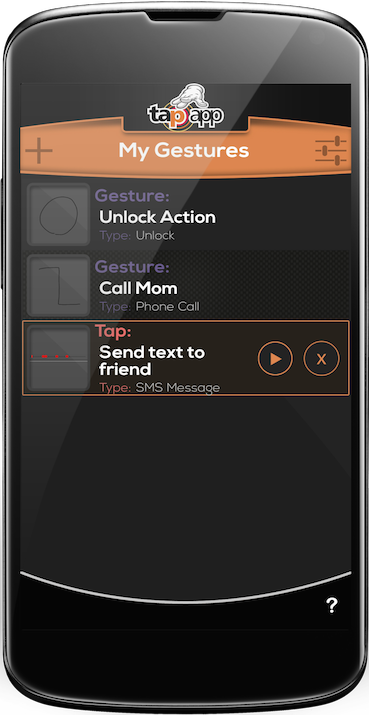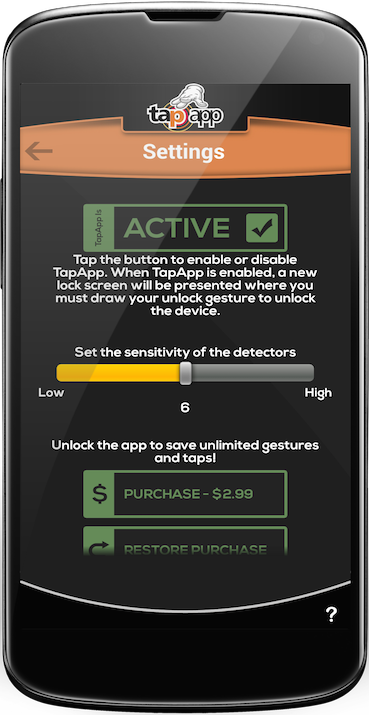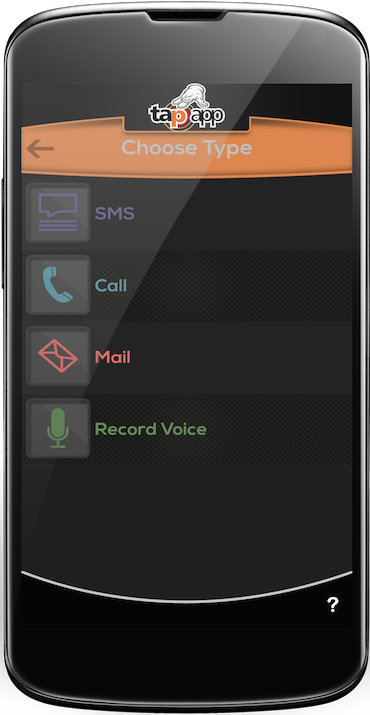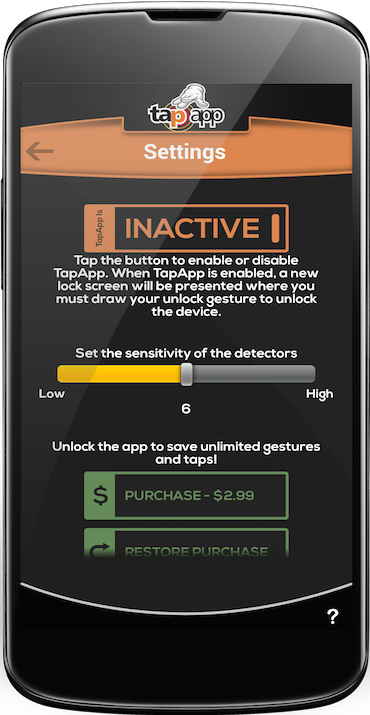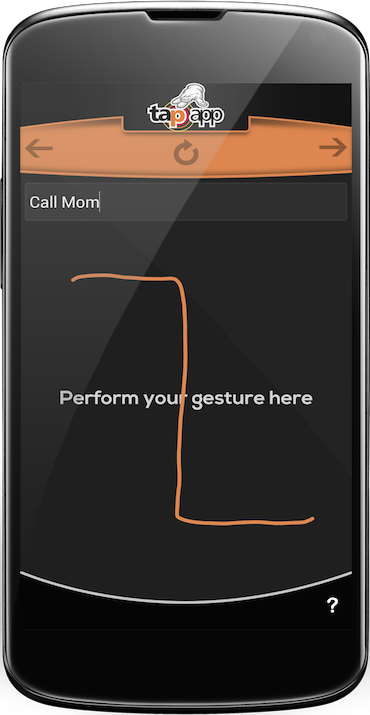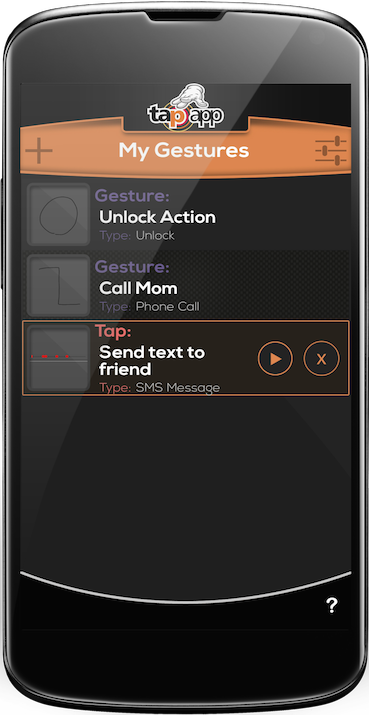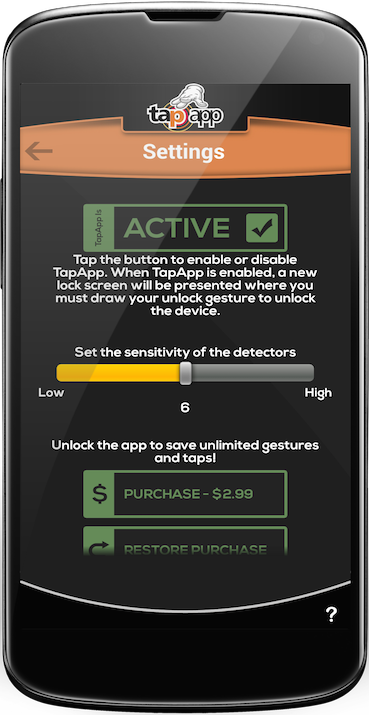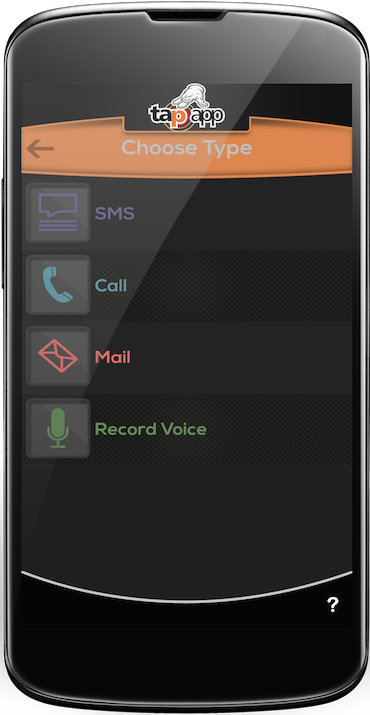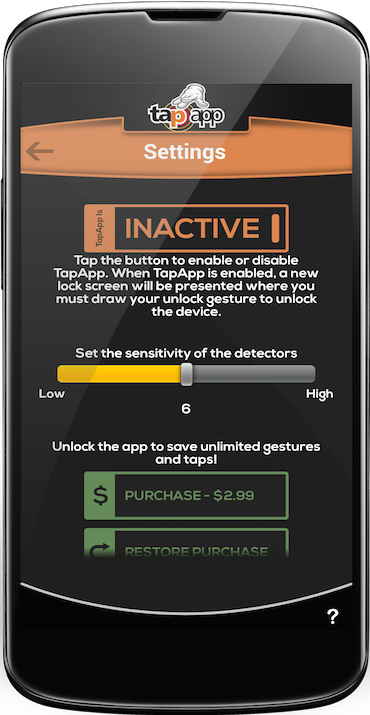 Fast and convenient productive tool
Save time in today's fast-paced world by creating customized shortcuts for your favorite mobile activities!
TapApp simplifies your life by allowing you to create shortcuts to your most commonly used mobile functions.
You can create customized gestures (taps or patterns) and program these gestures to call or text someone, send an email, or even activate voice recording. For example, you could program a heart shape to be your unique symbol for that special someone.
If you often find yourself sending those "On my way home!" type messages, you could use a triple tap sequences and bypass the hassle of unlocking your phone, opening your messaging center, finding the contact, and finally typing out and sending the message.
Personalize like never before
TapApp is highly customizable allowing you to create your own unique and personally intuitive language with your mobile device.
Each time a gesture is recorded, you're prompted to create a custom label which will be displayed each time that specific gesture is used.
You can even use a pattern or tap as a primary or secondary unlocking security feature in order to further protect your mobile device content. This app isn't just for the efficient busy bodies of the world, but for anyone looking to improve their mobile experience.
Don't waste time learning how app features work. You tell the TapApp how to work and let it conform to you!
Simplify the smart device
For kids, the elderly or language deficient.
Preprogramming phone numbers,  text and email messages makes any smart device simple to use
You can dial 911 in your pocket
Security
Even if someone is watching, the gestures are not easy for others to duplicate, for instance there are 8 different ways to draw an X.
Taps are also very difficult for others to duplicate your timing.
There are 0 to 10 levels of accuracy settings to suit all users skill levels
QR Code to download the App