<
>
Trusted Online Directory
Trusted Canada App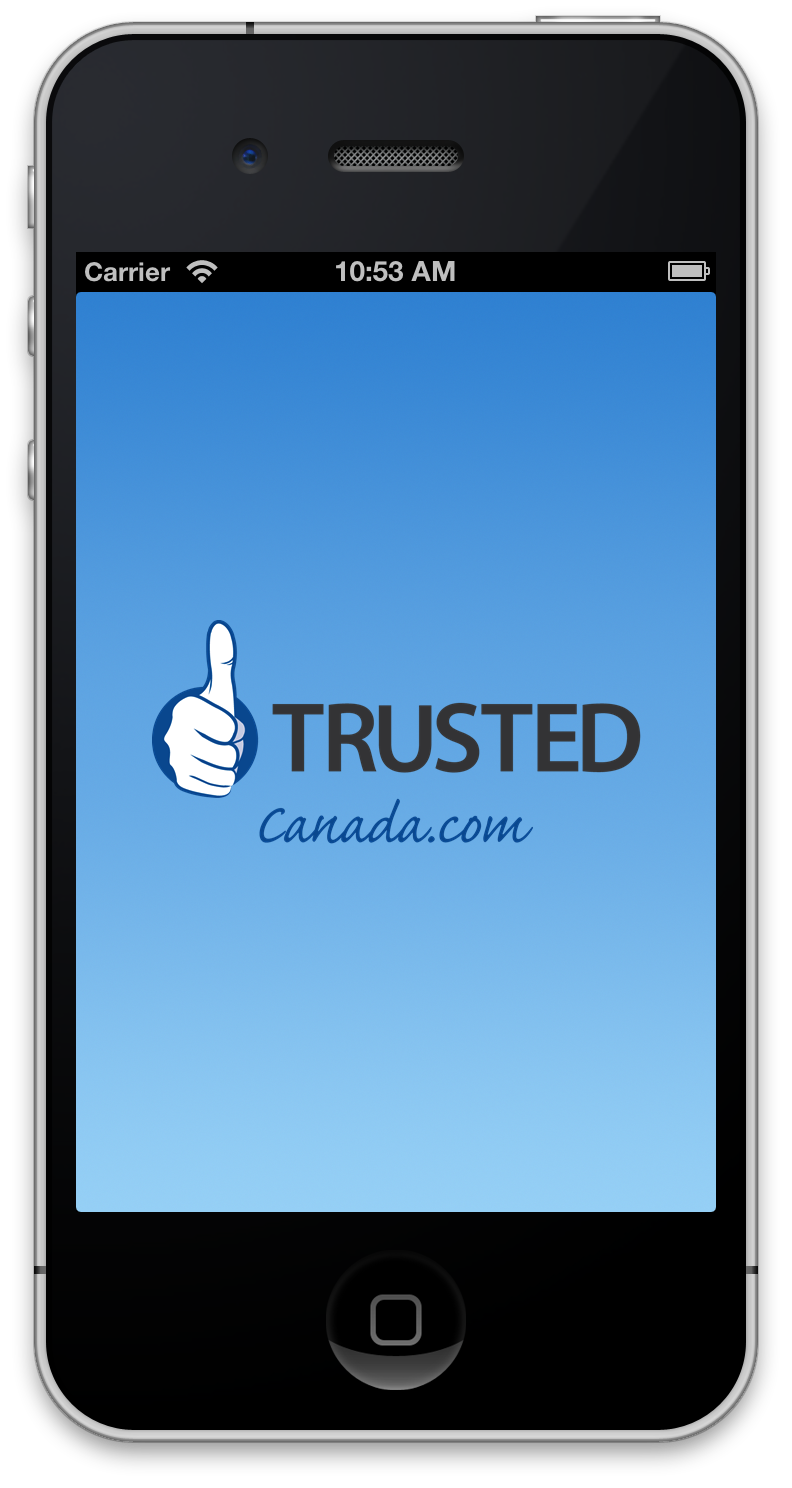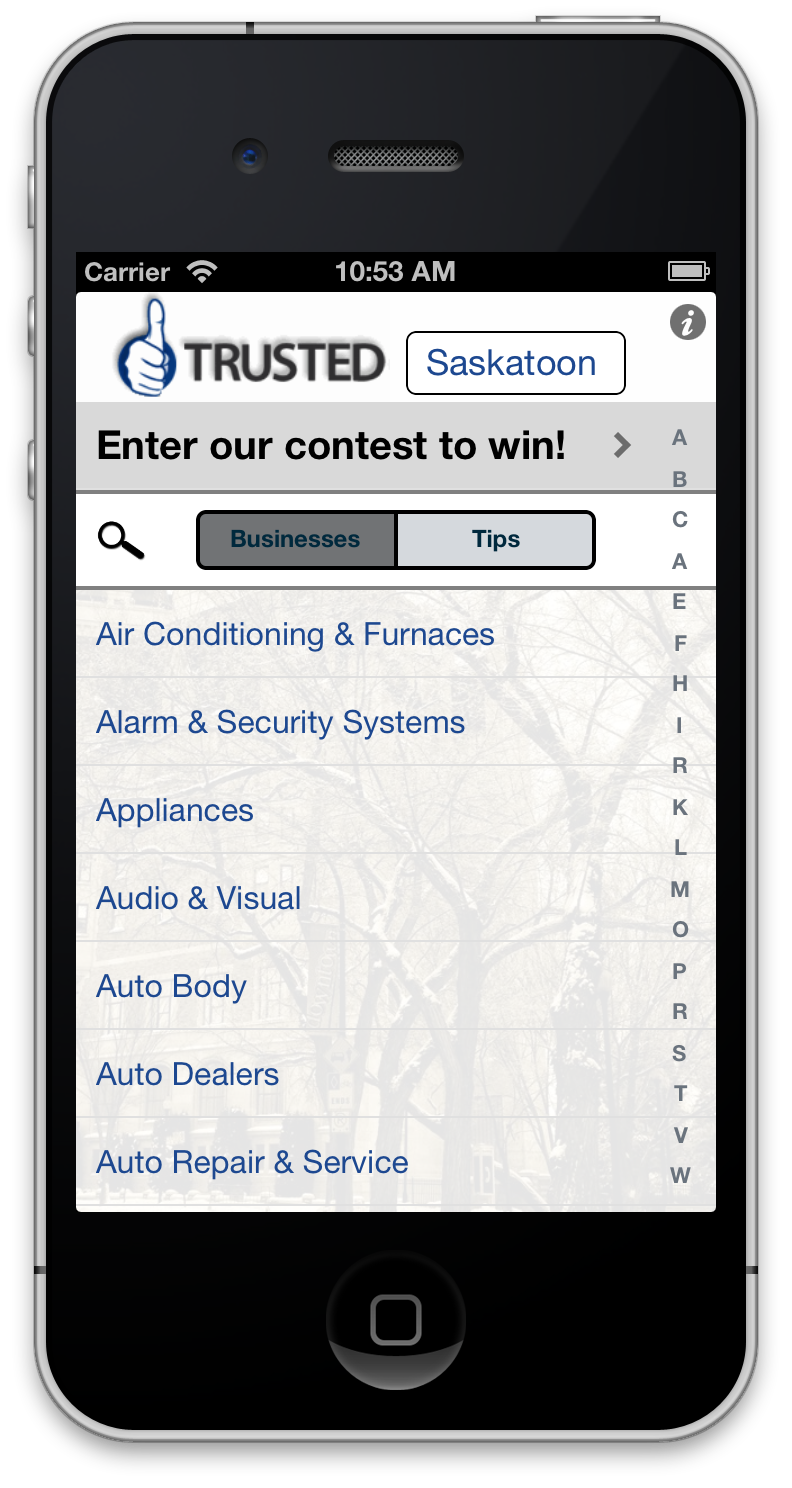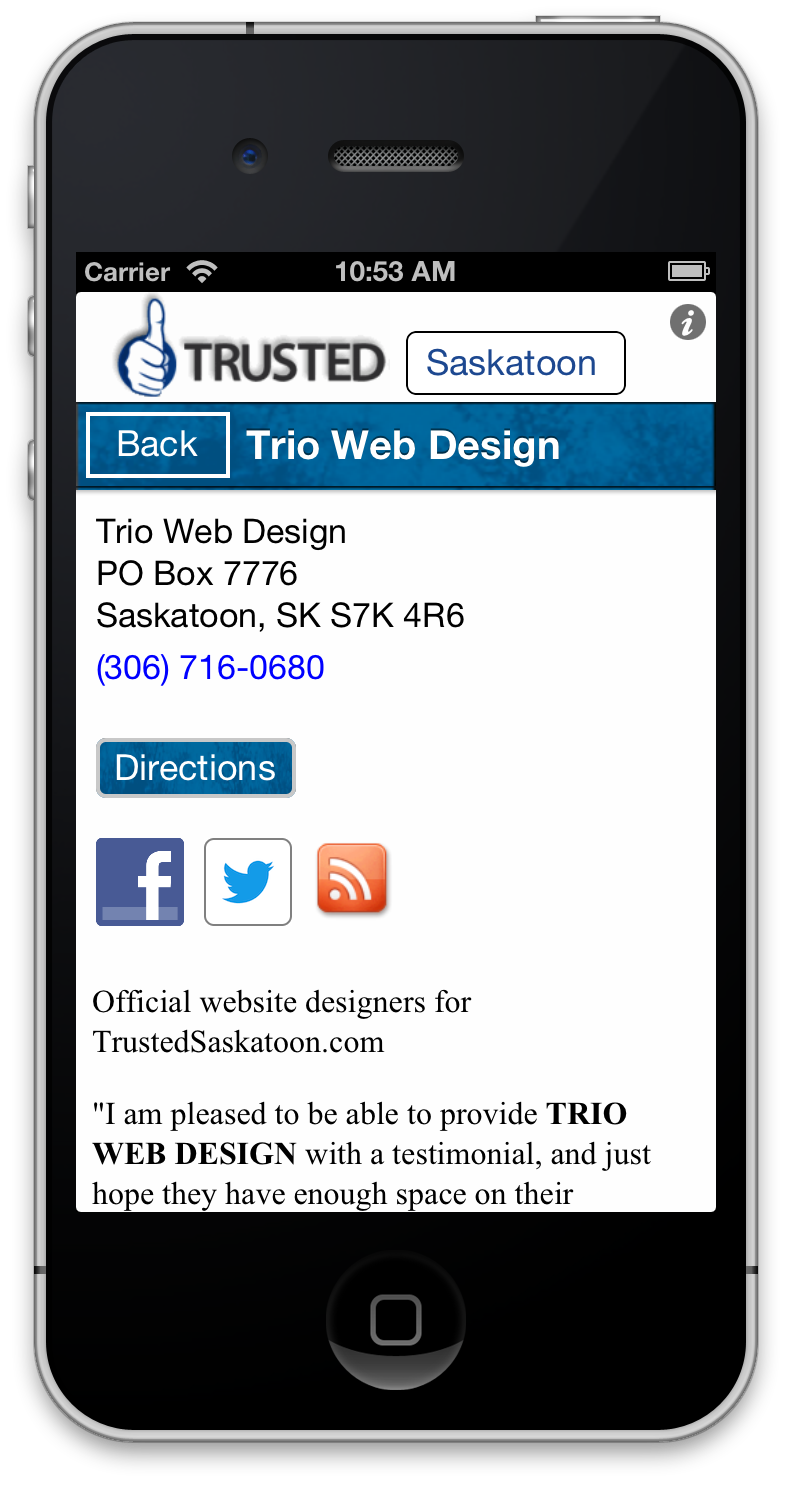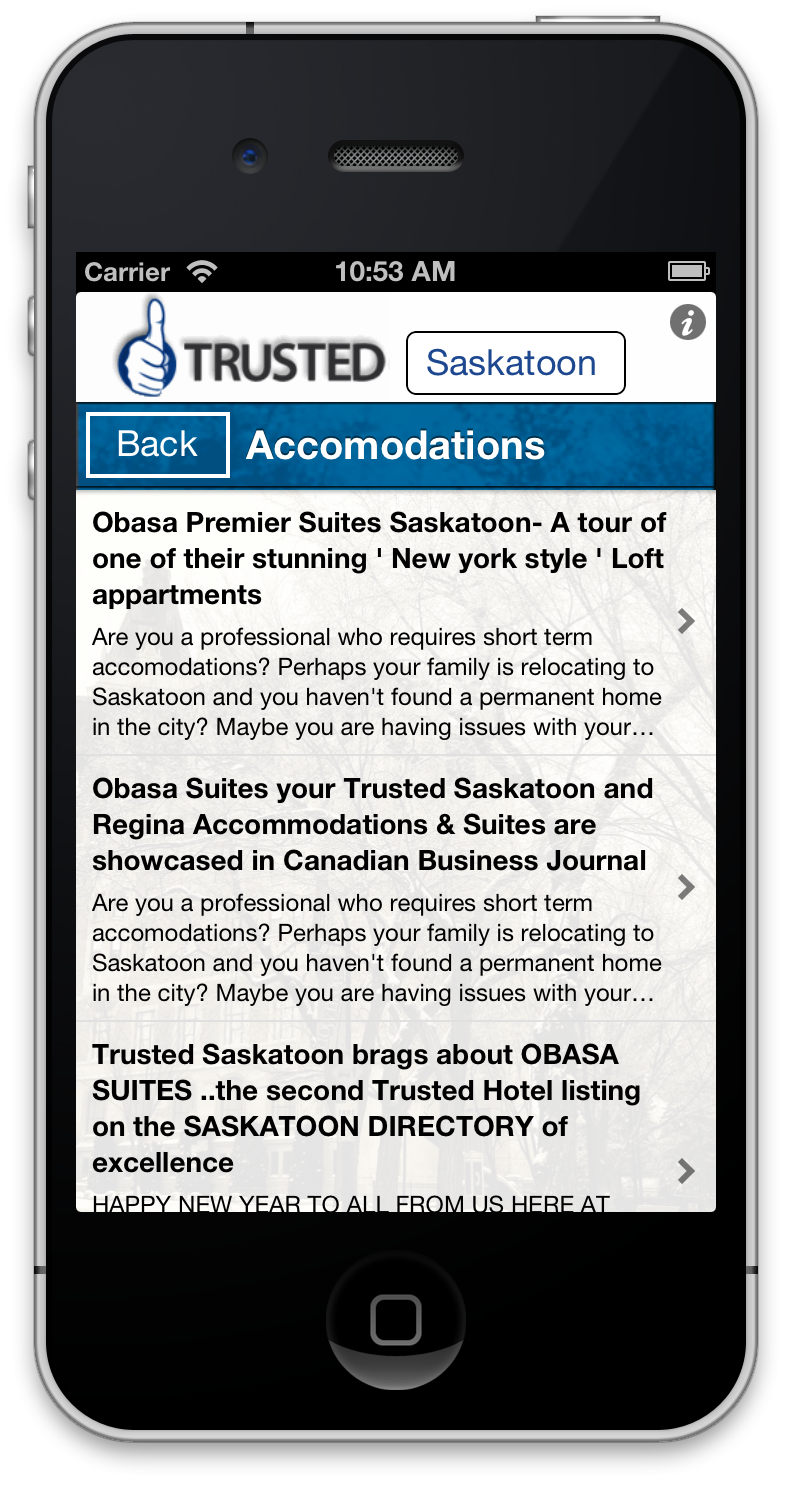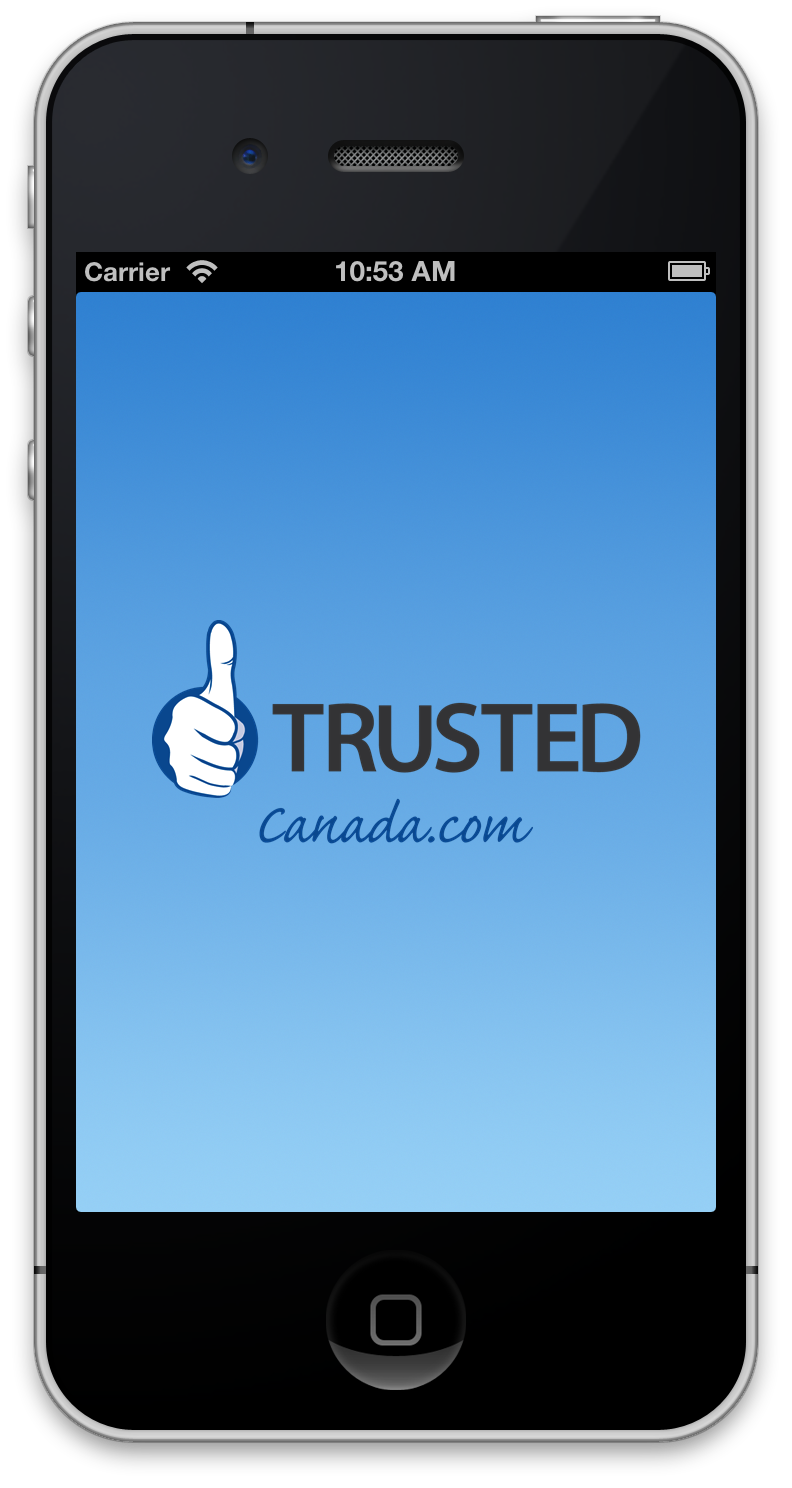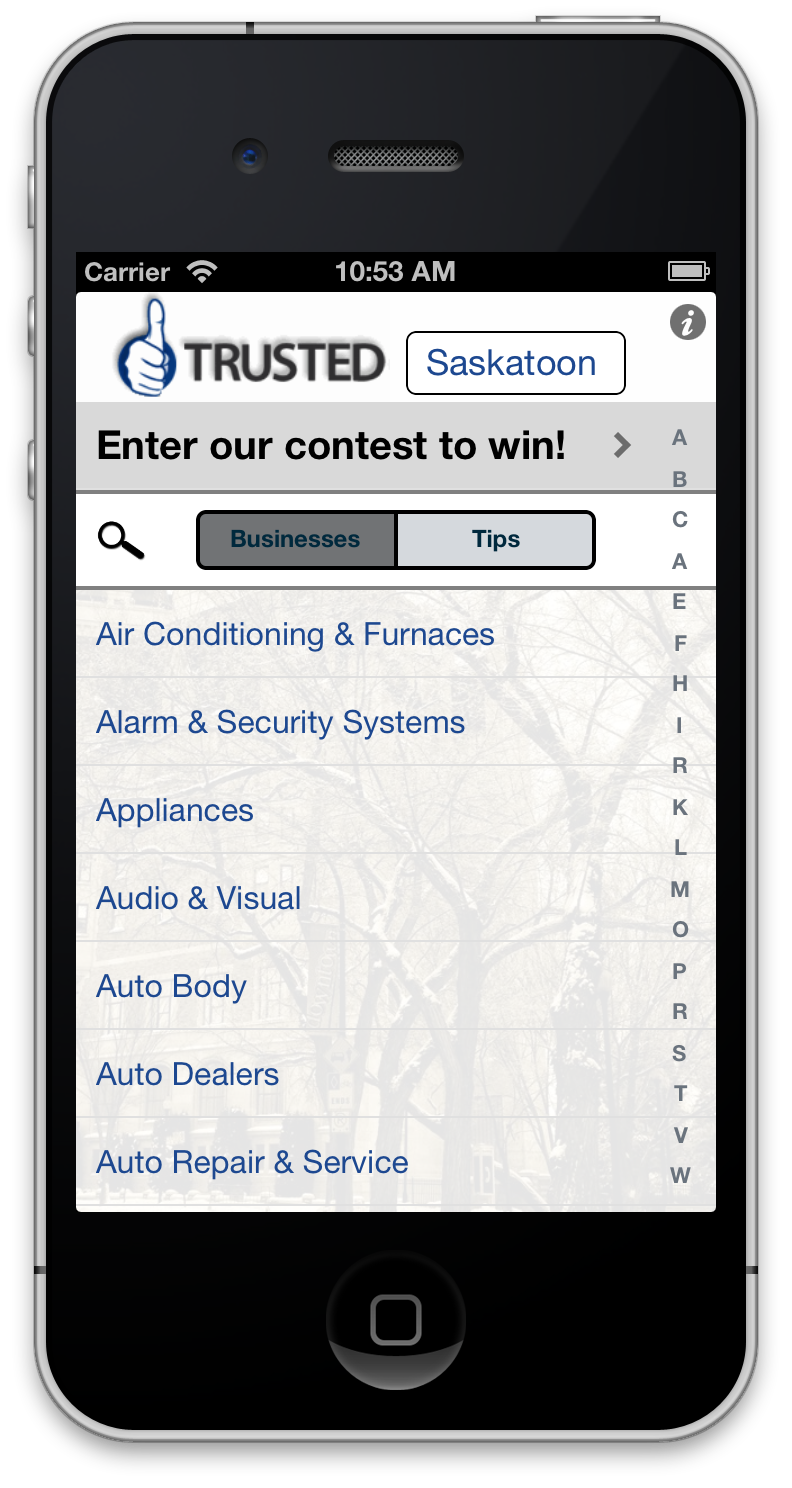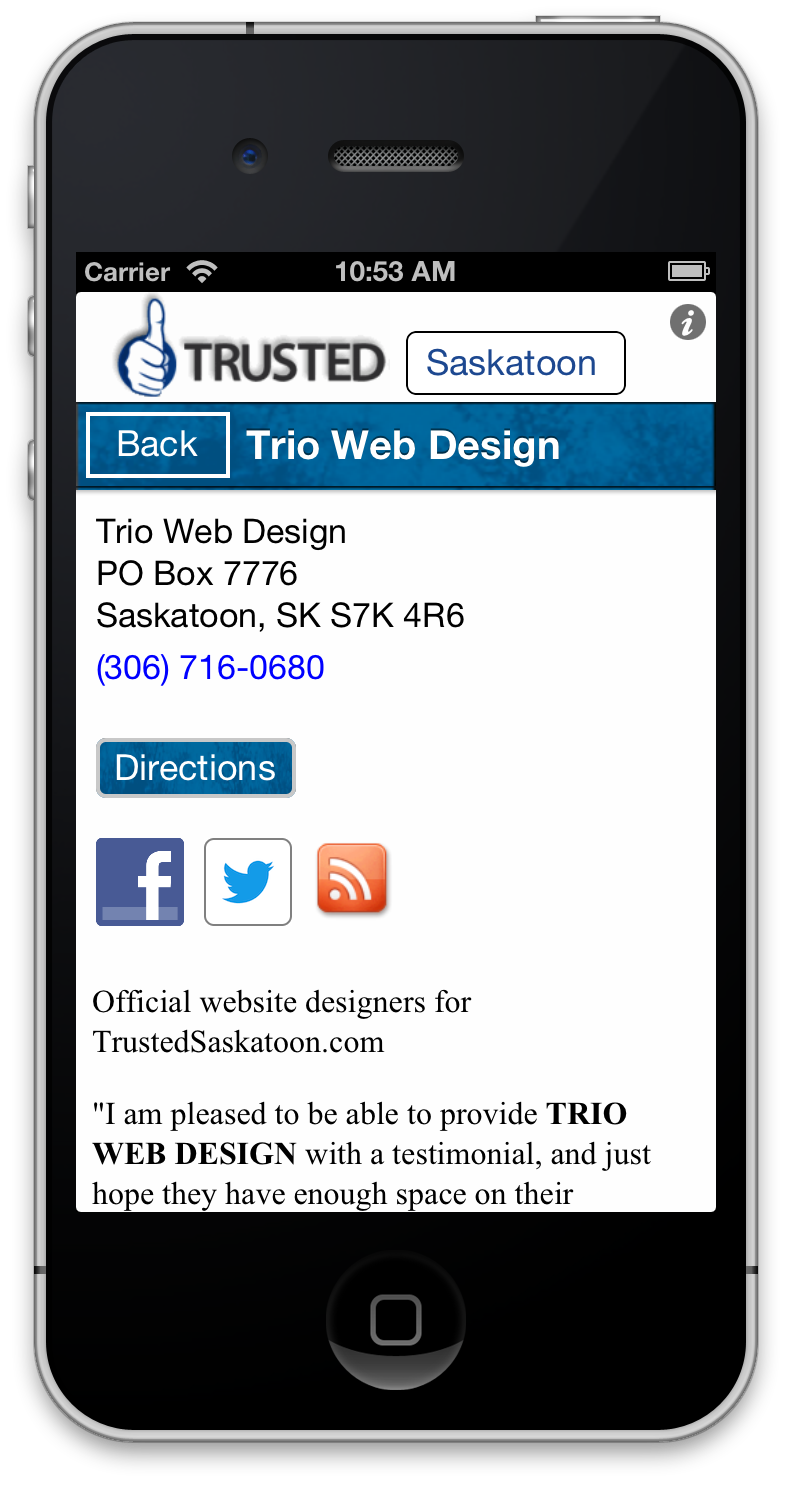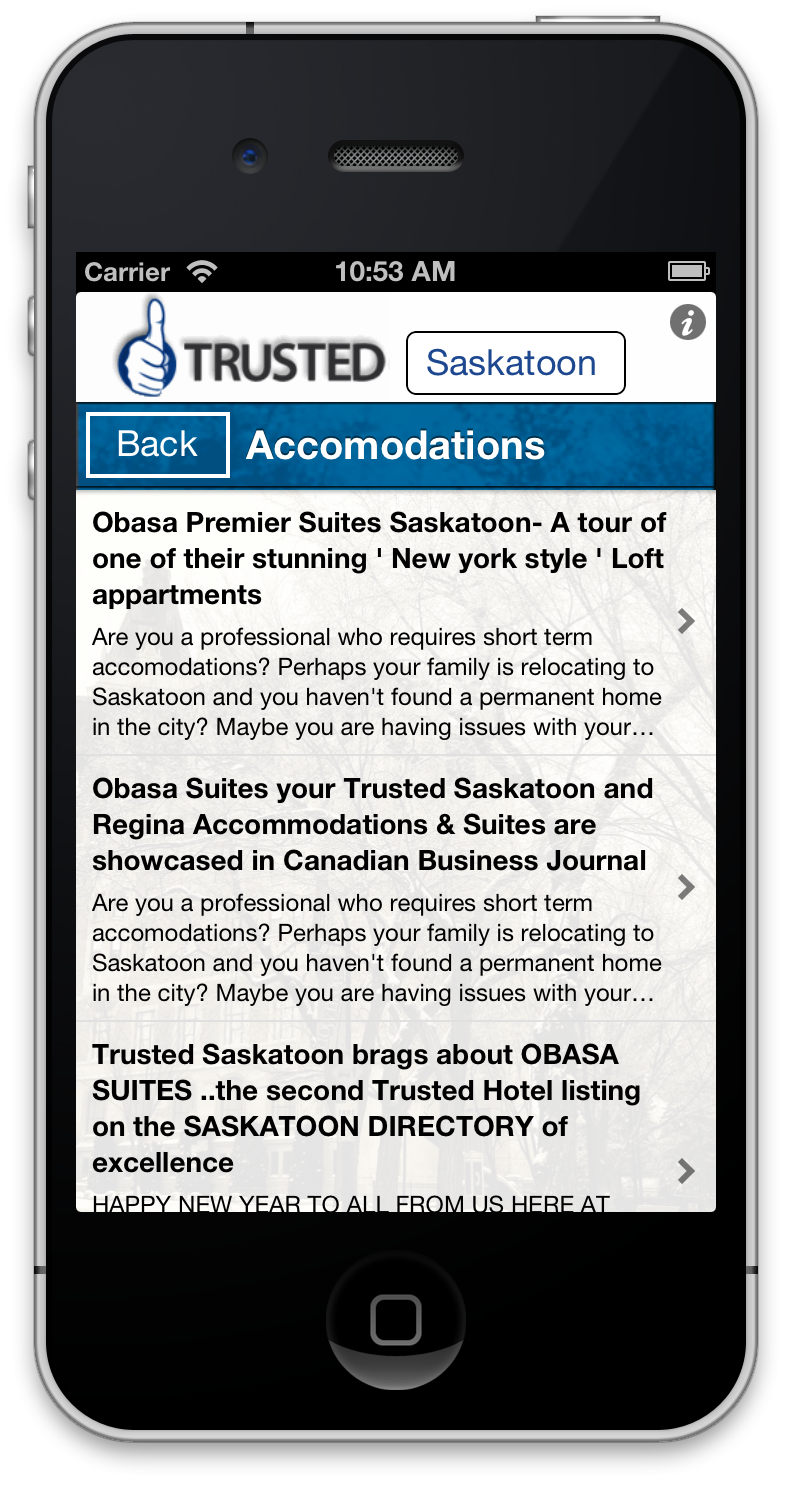 S & E Trusted Online Directory owns a growing group of online directories including TrustedSaskatoon.com, TrustedRegina.com and the national website TrustedCanada.com. Each business featured on the websites has gone through a rigorous verification process as part of their application, and they are held accountable to 5 Trusted Guarantees of Service – thus ensuring a great customer service experience- truly the Smart & Simple choice
The Trusted Canada Mobile app allows consumers in the supported cities (currently Saskatoon and Regina) to discover Trusted Businesses in a specific area of need, whether they be specialists in air conditioning, flooring, kitchens, tires, you name it. The consumer can learn more about the company, get directions to the company, and join that company on Facebook or Twitter. The consumer can also view Trusted Tips written by experts on how to do something in a particular industry, such as massage therapy or family photos.
Features
The Trusted Canada app provides consumers with free access to:
Trusted Businesses, including descriptions, locations, and contact info
Trusted Tips from industry experts
Contests to win great prizes
Contact Us
Interested in a customized mobile app designed to enhance customer satisfaction and loyalty? Contact us online or call us at 1-800-298-7081.
QR Code to download the App