Back in February we unveiled our new company name to the world! It had definitely been exciting leading up to that point, and the unveiling topped that with all of the positive comments and support coming in from clients, friends, and family. We wanted to do a "soft launch" of our new brand name so we wouldn't confuse anyone with the new name. Here is what we have switched over  since the big unveiling:
1) Email accounts to be @pushinteractions.com
2) Facebook account
3) Twitter, LinkedIn, Google+ & YouTube account
4) Email signatures
5) Outdoor office sign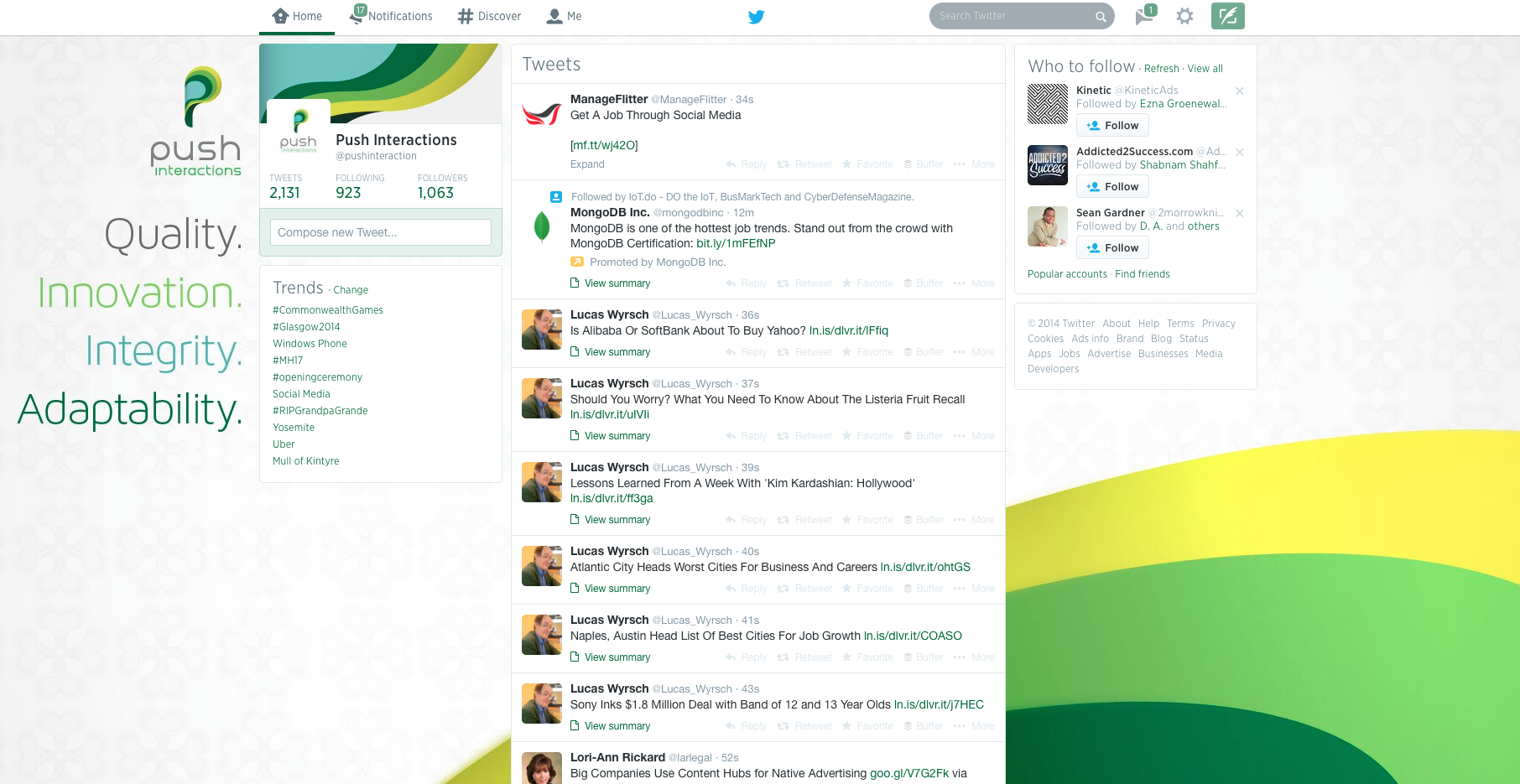 We are still developing our new website and expect that to be launched later this year. One thing we noticed right away is that all new clients call us "Push" and about 50% of our existing clients call us Push and the other 50% call us CollegeMobile still. I think this is a pretty good conversation rate considering that our name was CollegeMobile for 5 years prior! I compare it to when you get married and take your spouse's last name, it takes a while for not only others to recognize and accept your new name, but for you yourself to get used to the change!
Stay tuned for more updates on our company rebrand! Also a big thank you to everyone for your continued support!