Whether you are married, dating or single this Valentine's Day there is an app for everyone. This morning I had the pleasure to share these apps on CTV Morning Live. Keep reading for a further look at these fun love-themed apps:
1. Pic Collage
Free for iPhone & Android (Seller: Cardinal Blue Software, Inc)
This fun little app is perfect to create a picture collage of someone you love. Once you download the app for free you simply tap the screen to bring in photos from your phone's gallery and then begin applying fun templates, borders, backgrounds and stickers. They have a ton of selection in terms of colours and textures for background and borders and the fun little sticker packs are perfect to add some Valentine's Day flair! I found that it had an extremely intuitive user interface and within about 30 seconds I got the hang of all of the fun features. Once you've finished creating your masterpiece collage you can share it on Facebook, Twitter, Tumblr, Path and email it to your loved one(s). I think this quote from USA Today sums up this app beautifully: "Whether you're 6 or 106, you'll find the free Pic Collage app an excellent way to dress up your photo collection and share your handiwork."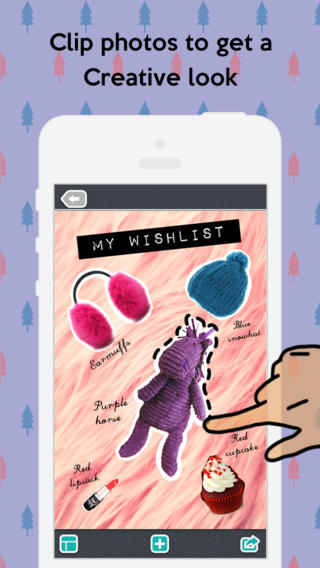 Free for iPhone (Seller: Oliver Popov)
When I was searching for the perfect apps for Valentine's Day I thought to myself "What is an app that everyone could use whether you are with your significant other on a date or out with your best friends?" I thought back to a game's night I had with my family the other night and we found this little deck of "conversation starter" cards and it opened up an hour long conversation where we sat around getting to know each other even better and had lots of laughs. I wanted to find this in an app form so you could always have it when you are on the go. I ended up finding lots of apps that had conversation starter-type features but none as beautiful and cool as the Conversation Hero app! This beauty of an app opens up with a comic book style introduction video and then reveals a beautiful user interface with rich images and neat little animations. Another nice thing about this app vs other converstaion starter apps is that the questions are broken down into topics. The apps gives you a ton of cool topics for free and has the option to upgrade to unlock other topics. So whether you are on your first date or your 1000th date, this little app can come in handy to get to know your special someone(s) even better.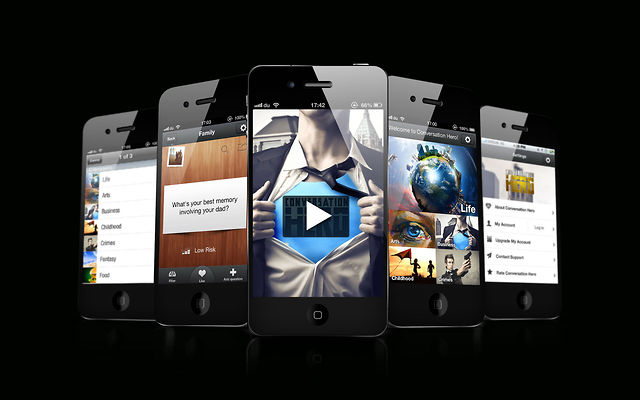 Make sure to spread the love this Valentine's Day by downloading these apps and sharing them with your loved ones!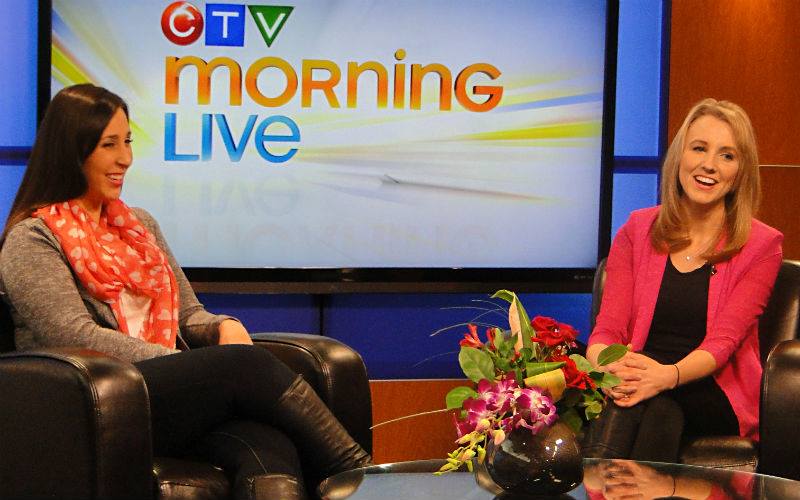 Heather and I having a laugh on CTV Morning Live