This morning our CEO, Chad Jones, was on Global Morning Saskatoon to talk about the latest smartphone platforms.
Here is a summary of his discussion with Global's Melissa Nakhavoly: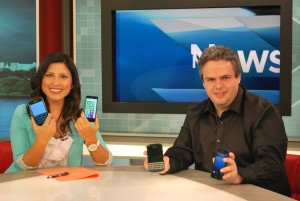 iPhone
* Apple has confirmed that the iPhone 5S will be available on September 10th
* iPhones are one of the most expensive phones on the market and have the highest market share
* The iTunes app store has the largest selection of apps compared to other platform's stores.  The apps on the iTunes store tend to be better because it is easier for developers to develop a consistent and quality product for iPhones as there isn't any market segmentation as there is with Android devices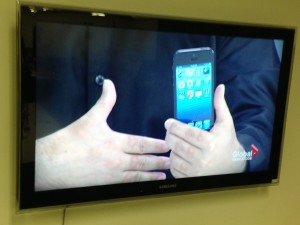 Android
* Android devices have the second highest market share after iPhones
* The operating system is done by Google but the phones are done by thousands of different suppliers: Samsung and HTC being two of the most popular in the market
* Android devices tend to be less expensive than an iPhone and have many different screen sizes to choose from
* The different screen sizes and different devices make it a bit more difficult for Android Developers to develop for these phones as they have to take all of the different shapes and sizes into account when developing and testing
* There are still many apps on the Google Play store and lots of them tend to be free
Windows Phone
* The Windows Phone has a smaller market segment vs iPhones and Androids but still produces a nice product
* There are a smaller number of apps on the Windows App store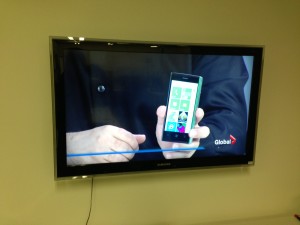 BlackBerry
* BlackBerry's are a great choice for business as they work great for emails
* If you also enjoy a physical keyboard on your mobile device, BlackBerry's are a good choice as you can purchase BlackBerry's with a  physical keyboard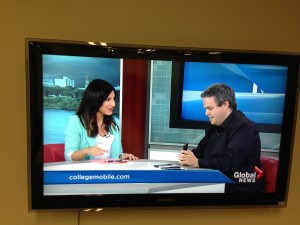 Stay tuned for our iPhone 5S review coming up after September 10th!