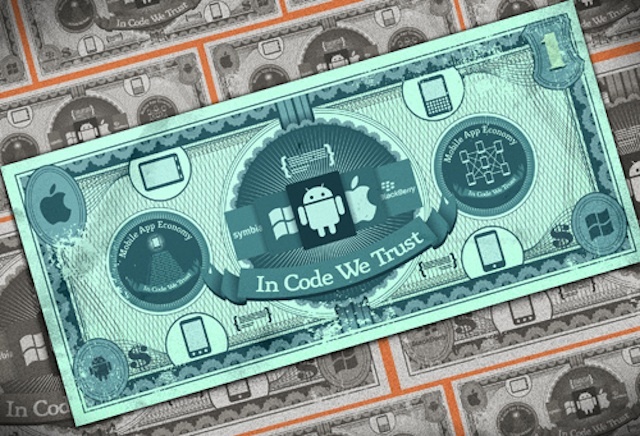 Money doesn't grow on trees, but there's an app for that!
I don't even have to say it, but I will anyways – profit is the end goal of getting a mobile app for your organization. Organizations can earn revenues indirectly through enhanced recruitment and/or retention, or directly by charging customers in one way or another. Depending on the service you provide, the perceived and actual value of the app, and your users' willingness to pay, one option is more appropriate than the other. This week I will explain the strategies you can use to earn direct revenue from app users.
Here are some of the ways to make a return from your users:
1. Offering a free mobile app with in-app purchases
This is commonly referred to as the "freemium model". In this model, users download a free app, receive basic yet valuable features, and then want the more advanced features. This option would work best for your company if you have a fairly comprehensive mobile app and you want users to try it before they have to pay to experience the full potential of the app.
Example: DoubleTwist is a free media player. If you want to sync or stream wirelessly, you have to pay five bucks. The free app is awesome, but of course you want to sync and stream wirelessly so you pay the extra five.
As a business, the freemium model has moderate-high risk. If you use it incorrectly – i.e. give users so many features in the free version that they don't need to pay more to enjoy it, OR you give users so little features in the free version that they can't determine if they enjoy it – you will not make any money! So make sure the value is there before you consider this model.
2. Offering a free mobile app with subscriptions
This is referred to as the "subscription model". If your existing business already uses a subscription model for access to resources, this will work best for you. If you provide a service that is continually updated with very valuable information, people will subscribe.
Example: RxFiles, a valued client of ours, offers drug comparison charts in a hard cover format that are updated once yearly. After collaborating with us, they now offer a unique iPad app that is updated regularly, giving users incentive to subscribe. RxFiles has become one of our top-grossing clients, consistently ranking within the top five grossing apps in their category.
The risk is fairly high with a subscription model, because the price of yearly subscription models cannot be easily adjusted once they are set. Subscriptions are not for every organization, but they make excellent revenue if used properly.
3. Selling your mobile app on the app stores
This is very common on all app stores, especially for games and premium mobile software. Paid apps are published differently on each store. Publishers on the Apple App Store might charge for apps without ads but then do not offer free apps, whereas publishers on Google Play might charge for apps without ads, but also offer ad-supported free apps. In other words, Apple iOS users pay to access an app, whereas Android users essentially pay to eliminate ads.
Similar to the freemium model, organizations can offer a free trial version of the app, and then offer a separate, more comprehensive, paid app.
This approach will work best for your company if the benefits of the app exceed the app store cost.
Example: OfficeSuite Pro 6 + (PDF & HD) is $14.80 on Google Play allows you to view, edit, print, and share documents, whereas the OfficeSuite Viewer 6 is free and only allows you to view documents. You enjoy the viewer, but then suddenly you wish you could edit documents, so you pay the 15 bucks.
Selling your app on the app stores has moderate risk. You need to fully understand your users' willingness to pay before you set a price. Pricing can be adjusted if needed.
Before the dollar signs fill your eyes, remember that it is sometimes more appropriate to offer a mobile app for free and receive indirect revenue, than charge for the app, have low downloads, and miss out on the indirect revenue. Consider the service you provide, the value of the app, and the price that people would pay. This will help you determine which, if any, revenue model is best.
Email or call us if you need help choosing a revenue model. Also, please comment if you have any questions or comments!