How long have you worked at Push?
I've been working at Push for about two years now. I started as an intern in the Spring of 2012. I became a full-time developer in November after backpacking through Southeast Asia.
Why did you become a developer?
Software development encomposses many of my passions. I strive to create delightful experiences for both the end users and the developers who will interact with my apps. Software development challenges me both creatively and intellectually. Building an app that gets someone excited to tell their friends and family about exercises me creatively. Writing code that others can enjoy and appreciate is more intellectually simulating. Simply put, it's fun to make things that people can enjoy.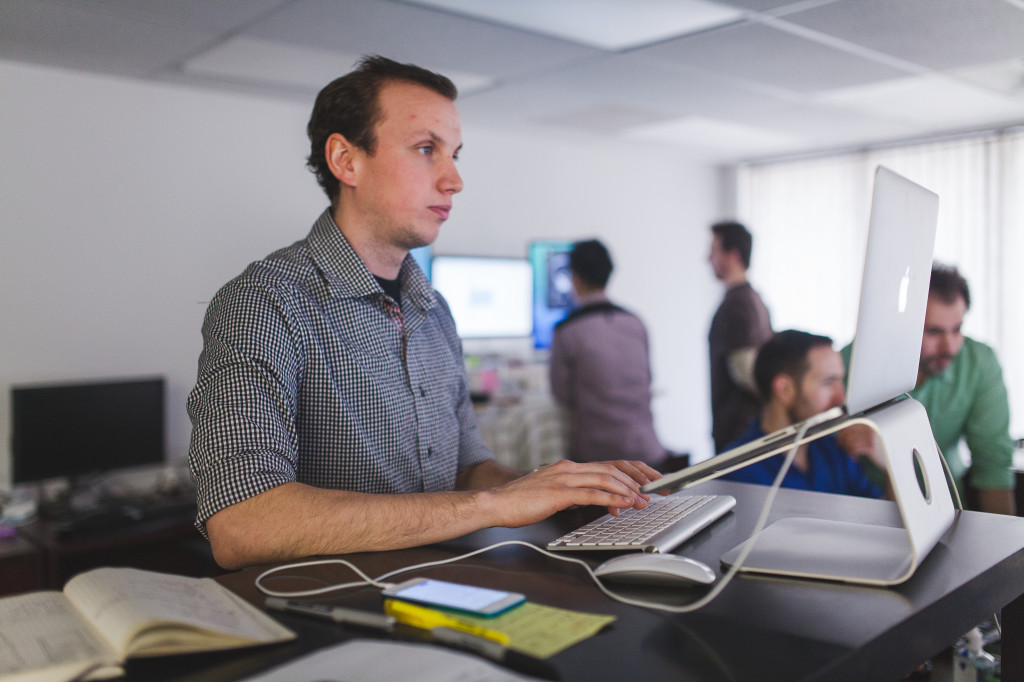 What type(s) of development do you specialize in?
I currently specialize in iOS development and have dabbled with Android.
What is your favourite thing about working at Push?
I'm surrounded by talented developers who always strive to better themselves and their work. This results in a work environment that is fun and dedicated to getting things done right. Most of the apps we develop have a quick turnaround so it gives us a chance to experiment with new techniques to see what works best for us. Having flexible schedules and being able to work outside of the office has allowed me to to seize many travel opportunities that wouldn't have been possible otherwise.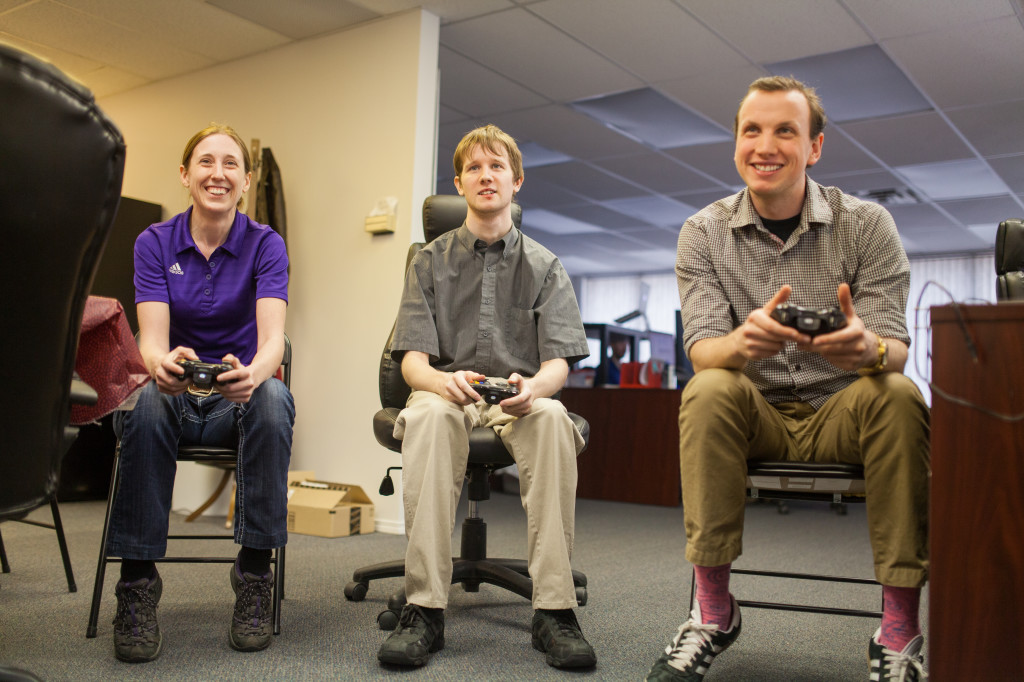 What is your favourite thing to do in your spare time?
I'm passionate about A LOT of things. I find what I'm obsessing over usually changes every few months. Currently, I am doing a lot of reading and trying to stay caught up with Doctor Who, Big Brother and … Bachelor in Paradise (I thank Chantel for this and all the jokes about to be made at my expense 🙂 ). Less embarrassing ways that I spend my spare time include playing sports and games (board and video), exercising, watching and studying film, writing, programming, drawing, comedy and cooking.
I also enjoy doing nothing at all but I'm just not that great at it.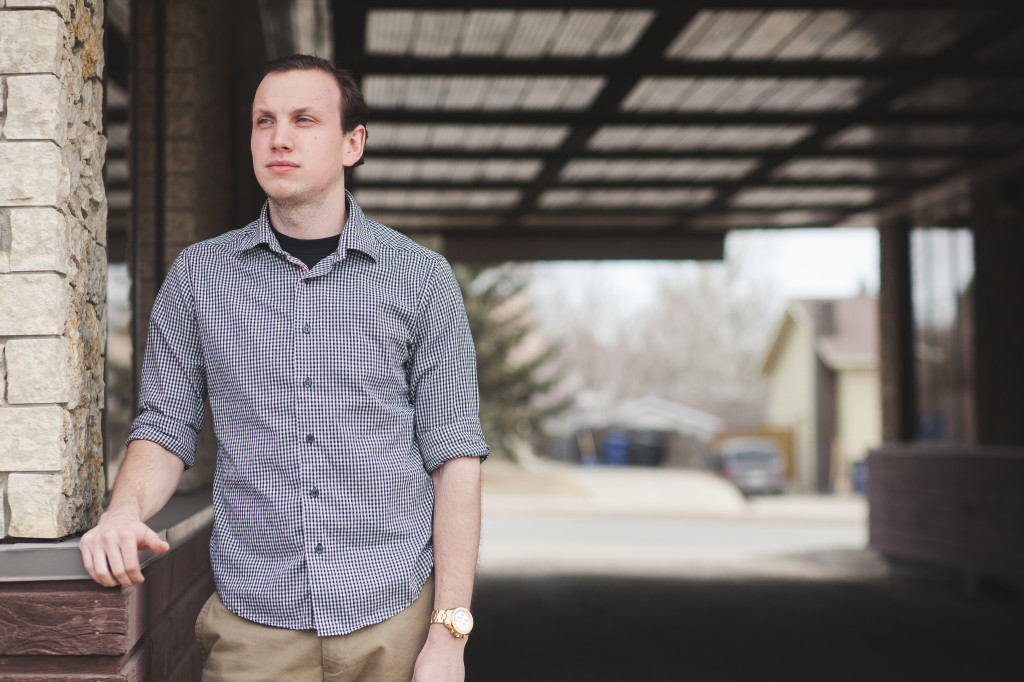 Check out some of my blogs:
Uber: Everyone's Private Drive – An App Review
Passbook and Apple's Future for Mobile Payments