How long have you worked at Push?
It's been more that a year that I have worked at Push. Before working at Push, I was studying as a Master of Science at the University of Saskatchewan.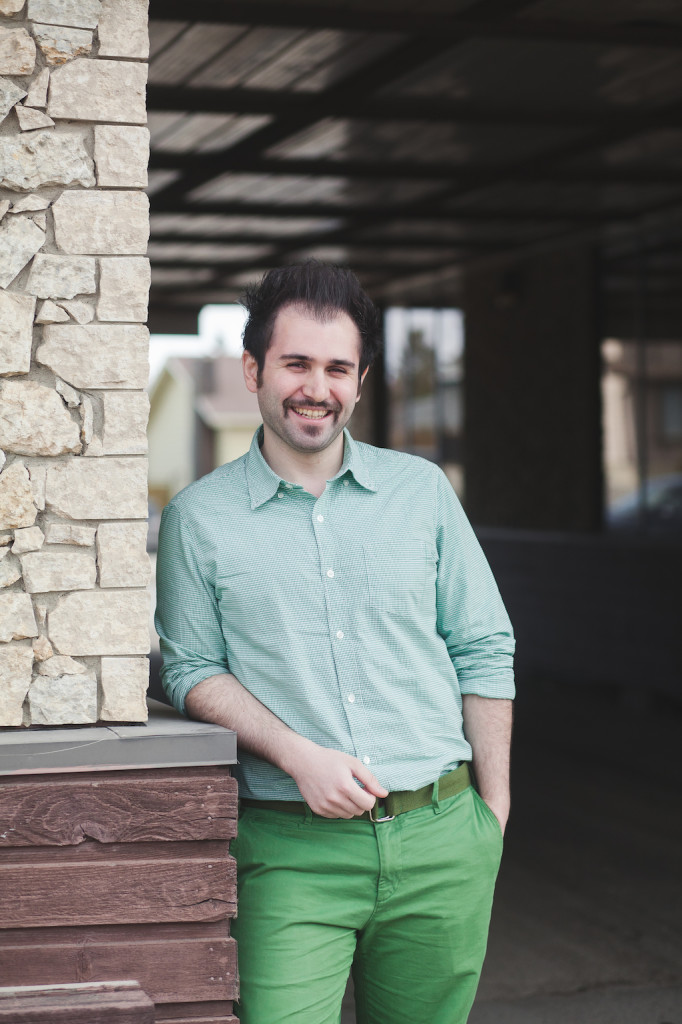 Why did you become a developer?
Surprisingly I used to hate programing! It was an absolute nightmare for me to write a couple of lines of code in QBasic for my high school assignment. On the contrary, I was interested in graphics design and animations that are usually used in front-ends! When I finished high school, I started my Bachelor of Science in software engineering and this was the fist time that I experienced the pleasant feeling of a complete application of my own in C++ language. During four years of my Bachelor study, I was introduced to different programing languages and technologies. My interest to programing and graphic design motivated me to write a book with my friend about designing web-based multimedia using Microsoft .Net technologies.
Follow my interest in programing, I started my first job in my hometown, Tehran, and after one year I established my own company with 6 employees. Working in industry proved to me that I still need to learn a lot and my journey should not end at this point. Hence, I decided to continue my Master studies in Computer Science in Canada. During my studies in University of Saskatchewan about Human-Computer Interactions, I was introduced to new fields of computer science such as smartphone programing, sensor fusion software and interface design for small screen devices. After all, I decided to be a developer as my career, because implementing different applications and interfaces lets me feel that I am re-defining the connection between human and computer. It feels unbelievably great when you sketch up your interface, implement it fro scratch and see how people react to your application. It is art!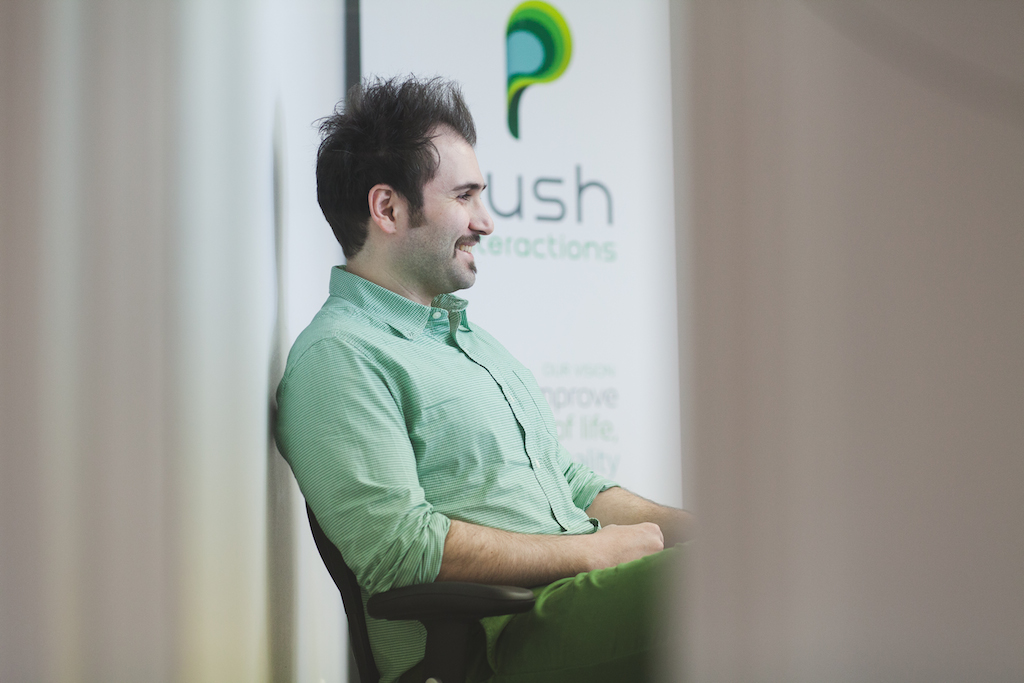 What type(s) of development do you specialize in?
Before Push I worked in many different areas, from programing of Cisco router (IOS) to Web programing using ASP .Net and C#. In general, I specialized in database programing and business-layer programing in enterprise-scale applications. But in last three years, what I am mostly interested in Android programing and interface design.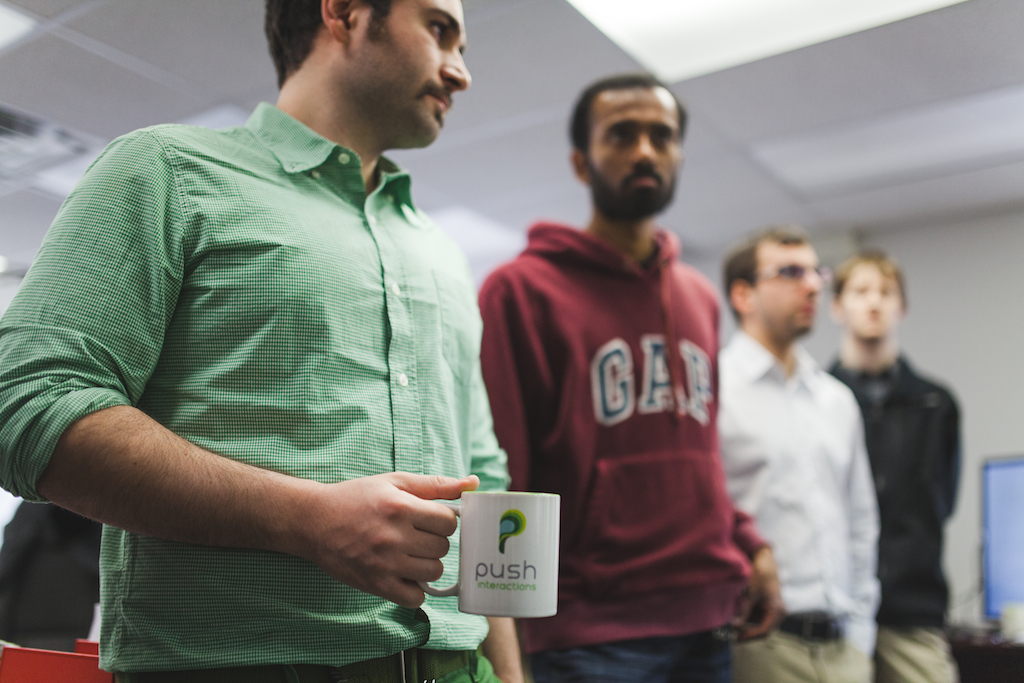 What is your favourite thing about working at Push?
Push is a wonderful place to work, not only because you are working on what you like the most, but also you are working with amazing people who are absolute experts, who are kind and friendly. When I started my work at Push, I was an intern student at my third year of studies. Throughout the past year I have earned a lot of experience here and found cool friends that don't hesitate to share their experience with you when you need them.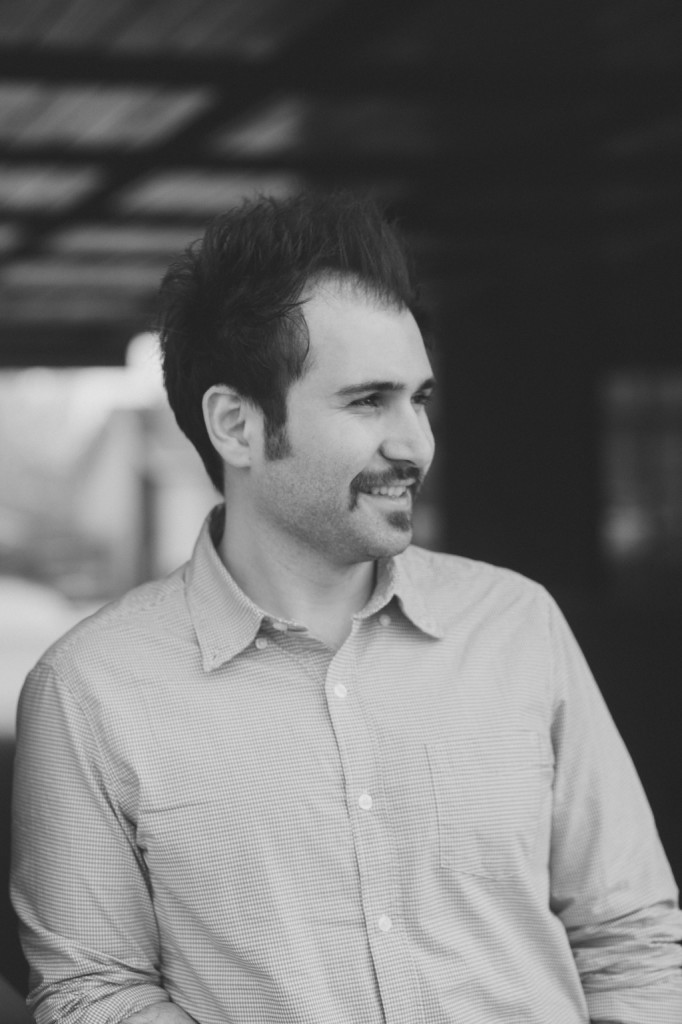 What is your favourite thing to do in your spare time?
Two things and only two things!
1- Watching movies
2- Browse other mobile or web interfaces
Here are some of my blogs:
How to justify text in Android CheckBox
iPhone 6 Plus vs. Galaxy Note 4
Samsung Galaxy Note 4 Has A New Sibling
Most Expected Features in Apple's iPhone 6
How to Choose a New Smartphone
Observe, Think and Sharpen Your Pencil