How long have you worked at Push?
Despite being older (and of course wiser) than my co-workers here at Push I am still the new kid on the block with 2 months under my belt.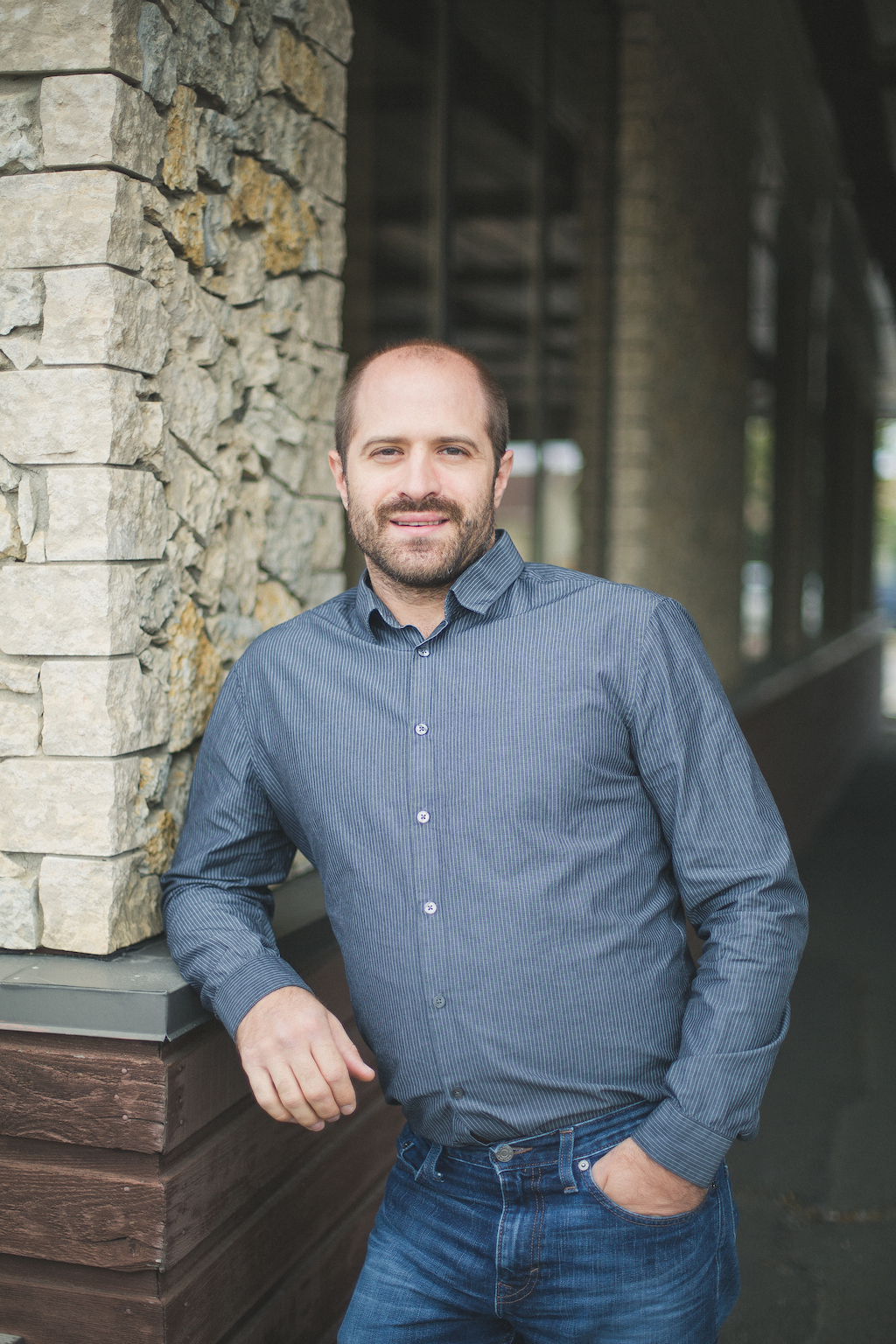 Why did you become a developer?
While nearing the end of a Kinesiology degree I was forced to take a break from my education. I was at this time I started taking an interest in computers. Seeing what was happening under the hood was the logical first step. I would dismantle and re-configuring computers, to see what kind of Frankenstein creation I could bring to life. This soon lead me to writing my first Hello World! program. From there I was hooked.
At that point I abandoned my current path to pursue the many challenges, triumphs and frustrations that are software development. The ever evolving environment of computing from desktop to smartphones to watches continues to keep me intrigued and coming back for more.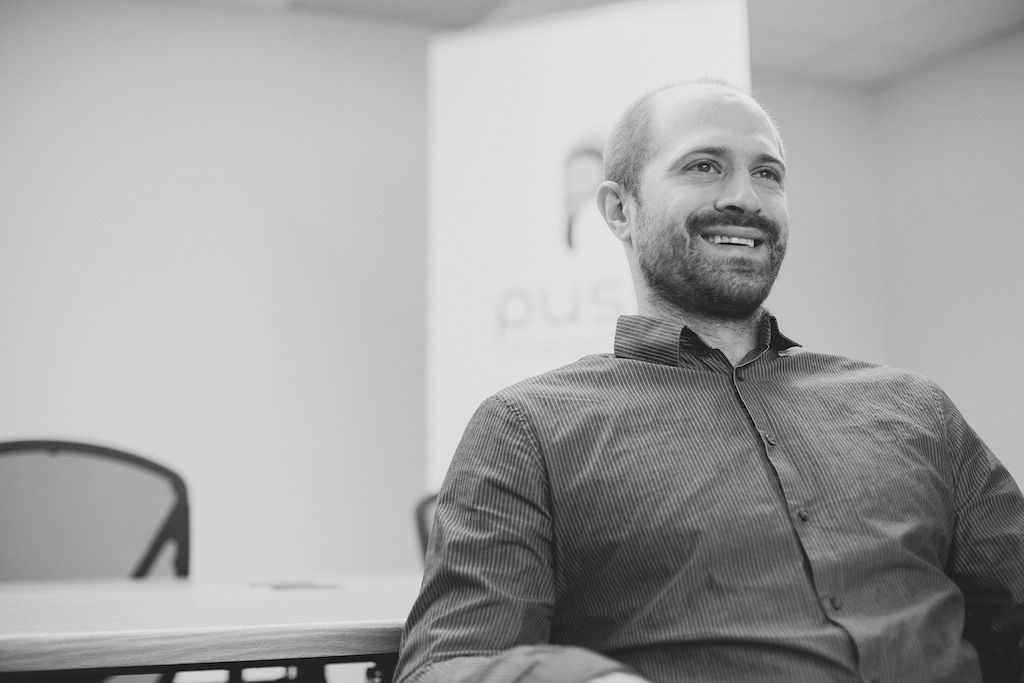 What type(s) of development do you specialize in?
I have spent the majority of my development career in web development, but have always dabbled in other technologies. A few years ago I started learning iOS and it has now become my main area of focus.
I am also interested in the processes surrounding the development of software and how they are best applied to produce high quality software that meets the needs and visions of our clients.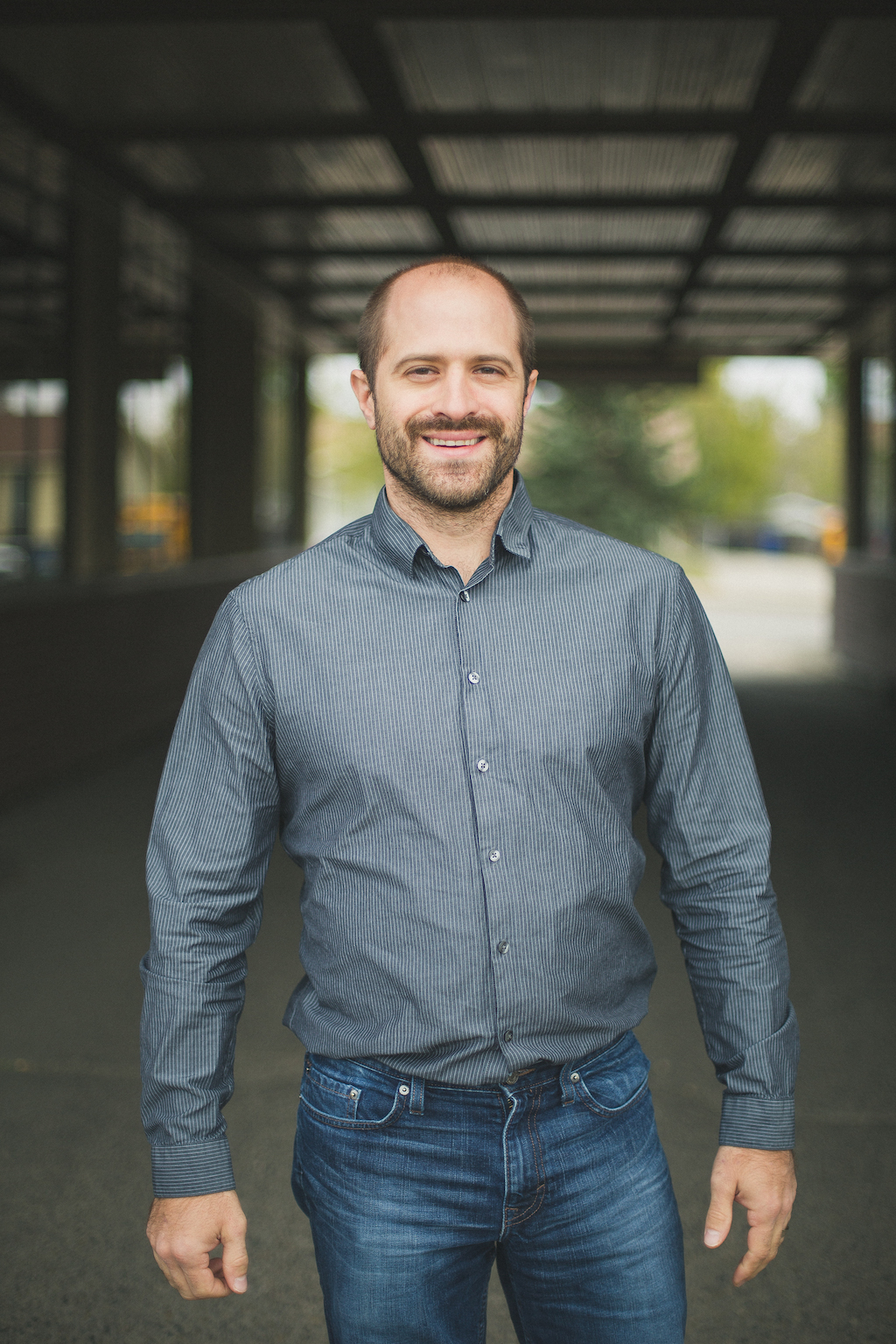 What is your favourite thing about working at Push?
I see Push less as a company that I work at, and more as a envelope of passion for technology.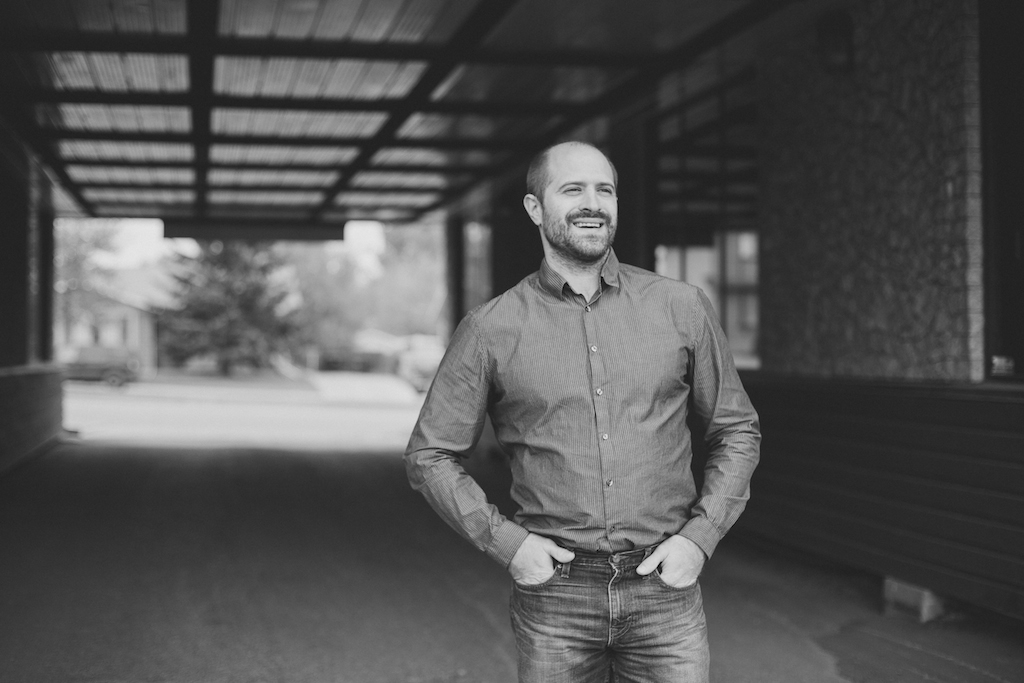 What is your favourite thing to do in your spare time?
When I am not at work I am enjoying time with my wife, 3 little girls and my high maintenance Chihuahua.