Our company vision is "To improve quality of life, through quality technology." We would not be able to achieve this vision if it wasn't for our dedicated, professional and innovative team. A few months ago we were nominated for a North Saskatoon Business Association Business Builder Award for Team Building. The award goes to the NSBA business whose management and staff promote and foster a team working environment. The team must have set, pursued and achieved team-driven objectives or goals; demonstrated challenges the team has overcome and results of the team efforts; worked together in a productive manner; and contributed to the community.
Last Thursday, March 13th we attended the Business Builder Banquet with 8 of our team members. The evening began with a VIP reception for award finalists and included a "Pitch Zone" with 5 young entrepreneurs pitching to attendees. The young entrepreneurs had the chance to pitch their business idea and we then voted on the best pitch! The winner was later announced during the award ceremony. After the VIP reception the dinner and the award show began!
Our team was excited to be nominated but also humble and realistic because we were up against some very steep competition: Parr Autobody, STARS and Adecco Employment Services. When our category was called Chad went up onto the stage with the other finalists. Sasktel was the sponsor of our particular award and we were all blown away when they announced "and the winner is: COLLEGEMOBILE!". Our whole table cheered and clapped and Chad went up to the mic to give a great speech about our team work and coordinated efforts to deliver on our company vision.
We are so honoured to receive this award and congratulate all of the other finalists and winners in every category. This award further motivates our team to deliver the highest quality mobile apps and to continue finding ways we can work together even better. Special thanks goes to the NSBA team for organizing such a great evening, the judging panel for selecting our company as the Team Building winner and the sponsors of the evening (in particular Sasktel for sponsoring our award category).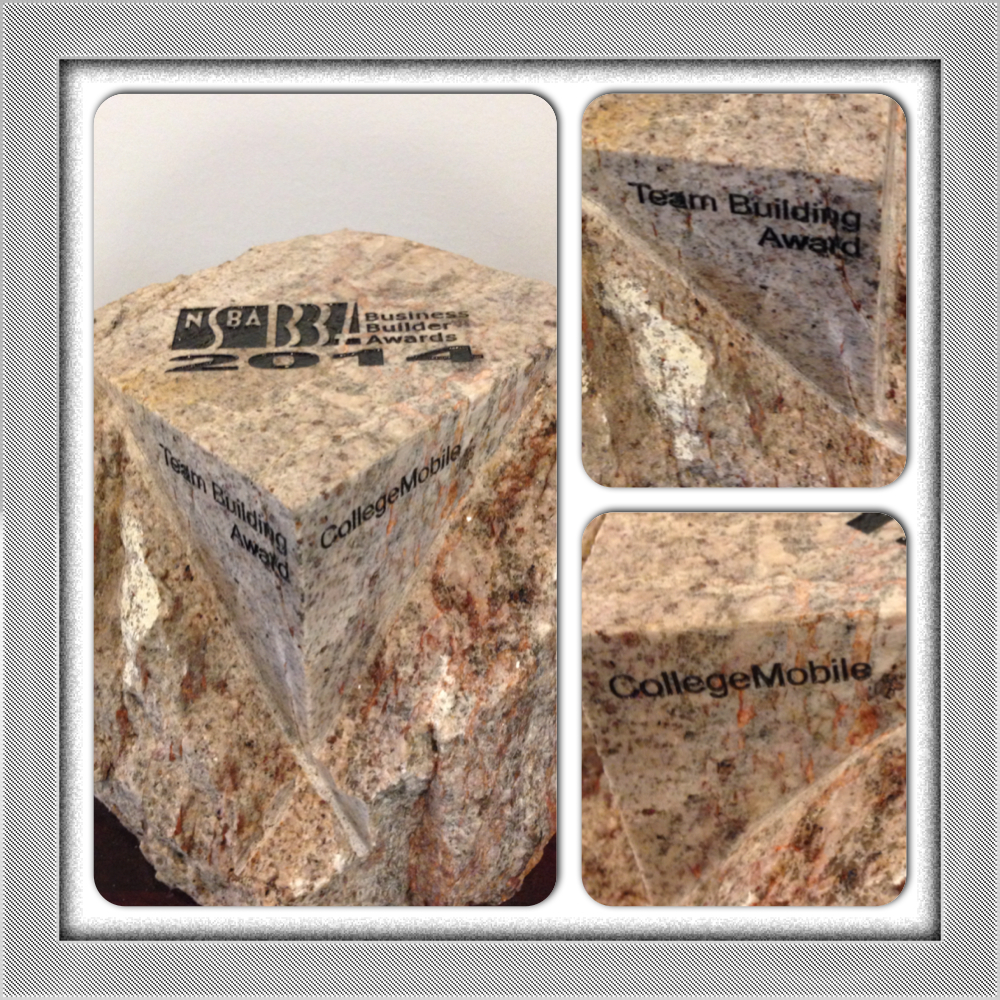 If you would like our team to develop a mobile app for YOU, don't hesitate to contact us at
1-800-298-7081