Thanksgiving has come and gone and it is time to put away your stretchy pants and wake yourself up from your turkey coma! For our CTV segment today we thought it would be a good idea to recommend some apps that can help you with your Thanksgiving leftovers! Here are 3 apps to help you do just that:
ButterBall Cookbook Plus
This handy app not only helps you prepare your turkey and fixings for the big meal, but it also has some nice ideas for what to do with your leftovers after the big meal. This app is especially nice because not only does it have bright and beautiful photos with each recipe, but it also has a detailed ingredient list, preparation instructions AND nutritional values for each recipe.
Love Your Leftovers
This handy app lets you search a bank of recipes that you can make with all types of leftovers, from bread, cake, fruit, meat, pasta, rice, and vegetable. This app hopes to reduce waste in the world by using up food that is in your fridge.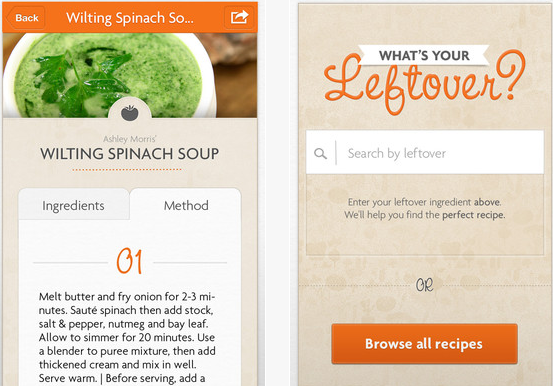 Is My Food Safe?
This app is an" app-solute" must for all times of the year! "Is My Food Safe?" helps you to first cook your food properly to avoid illness from improperly cooked food and then tells you when it is time to throw that food away. The "Time to Toss" feature is great because you can pick a category like "lunch meat" and then pick if it is opened or unopened and the app will tell you when it is time to toss from your fridge and whether you can freeze it or not. The app also has a handy quiz to keep your kitchen safe! Definitely recommend getting this app!