Here at Push Interactions, we recognize it can be taxing on a newly formed business to balance achieving their long-term goals while also implementing the solutions they need immediately to succeed. That's where we can help! We're an award-winning app development company that specializes in Apple iOS, Android, Blackberry, and Windows. We've created apps for a diverse portfolio of industries, and have successfully created over 100 apps thus far.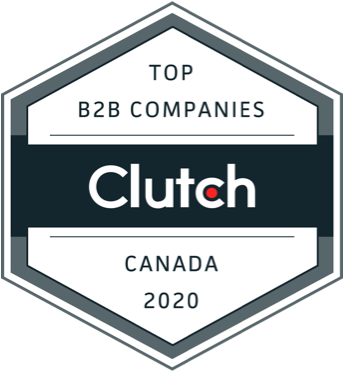 In recognition of our efforts, we've been named one of Clutch's best Canadian developers, on the Clutch 2020 Leader Report!
We'd be remiss if we didn't thank our wonderful clients for helping us get this far. They took time to engage with Clutch analysts to assess our impact on their success. We were evaluated on our quality of service and deliverables, attention to project timelines, cost-efficiency, among other determining factors. We're delighted to announce we've maintained a superb 4.5 out of five stars on Clutch in reflection of that feedback.
We're proud of this recognition and look forward to helping even more clients on their path to industry excellence. Drop us a line if you'd like to learn more about Push Interactions' development process.