Today we made our official TV debut with our new company name, Push Interactions!  It felt great to be introduced as Jess Bonish from Push Interactions!   I was also excited today because we won the North Saskatoon Business Association's Business Builder Award for Team Building last night!  We were a finalist in the category and were super excited and surprised to be announced as the winner.  More on that award in another blog post to come soon!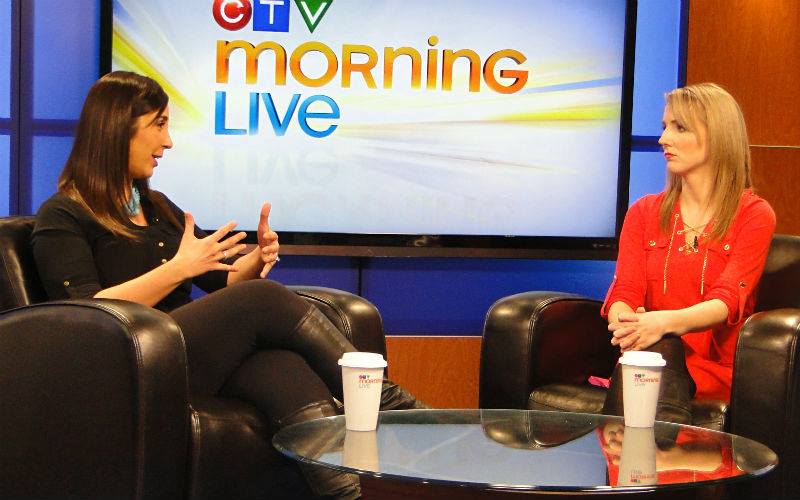 Today I reviewed 3 awesome apps with CTV's Heather Marcoux:
Free for iPhone and Android (Seller: Duolingo Inc.)
Duolingo won Apple's 2013 Best App of the Year award and Google Play's 2013 Best of the Best award – and let me tell you, this educational and fun little app deserves the titles.  Duolingo helps you learn a language (French, Spanish, German, Italian or Portuguese) by taking you through bite sized modules aimed at your level (beginner, intermediate, expert).  They have gamified the learning experience by giving you points and incentives.  Also  the app is free with no fees, ads or subscriptions.  They are able to offer the app for free because as you translate sentences and words through the app, your translations actually gets used in a productive manner on the web!  Learn more more about their innovative concept here. They also state on their website that their method is scientifically proven that Duolingo trumps University-level language learning.  Definitely give this one a try! I am on level 3 and I can hardly wait to get home to play with this app again!  Here's hoping that I will using what I learnt next time I travel to Mexico!
Free for iPhone (Seller: Happier Inc.)
Happier is a social gratitude journal combined with a positive community.  You can keep track of and share happy moments in your life.  This happy little app was named one of the best apps for 2013 by Time Magazine.  Happier says that research shows people who focus on finding a few positive things about their day are happier, healthier and less stressed.  This is a joyful app to have for the upcoming spring season. The only piece of advice I would give you is to turn off your push notifications with this app. They tend to send notifications several times a day which can become a bit overwhelming and cause a user to be unhappy!
Free for iPhone and Android (Seller: Snapchat, Inc.)
SnapChat wants their users to be in the moment and have a connection with friends in the present.  They encourage you to do this by taking a photo or a video and whoever you send it to will get to view it for less than 10 seconds! A fun way to make someone smile and share your day.  If you are the parent of a child between the ages of 13 and 17 and you have concerns about images your child is sending or receiving, you can view SnapChat's policy here.
I hope you enjoyed these apps and make sure you keep your eye out for our NSBA BBA Team Building Award blog very soon!