There are many ways that web and mobile applications have managed to change our lives. Thanks to these modern advancements and new technologies, our lives, businesses, and even entertainment have drastically changed compared to 2-3 decades ago. These apps opened new opportunities for companies to expand their businesses online and offline. At Push Interactions, we help our clients as they start their journey in this new industry.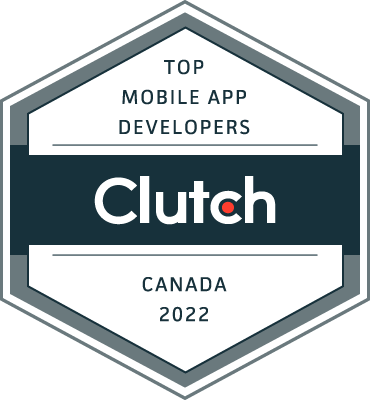 Founded in 2009, our team has been developing incredible applications and software solutions in Canada. We are an award-winning developer of customized mobile apps for businesses and organizations, specializing in Apple iOS and Android. Today, we are looking to add another award under our belt as we share with all of you our latest Clutch award. We have received several but this is the first of this type from Clutch.
It is an honor to be named as one of the best mobile app development companies in Canada. This 2022 Clutch award is a testament to our commitment and dedication to bringing nothing but the best services to our clients. We are humbled by this incredible accolade. You can expect that we will continue to deliver amazing development services in the future.
Let us help you push your business forward with industry-leading software and applications. Reach out to us today and let one of our experts help you! Our team is looking forward to hearing from you.