In our line of work it is important to stay up to date on all of the hottest things in the mobile industry; hottest phones, tablets, apps, development practices etc! I thought I would share our top 3 sites that we use to keep us up to date on all of the latest mobile news:
VentureBeat is a great site where I get a lot of great articles that we post on our Twitter page. VenureBeat has a great layout, all of the article titles are very clear and have great accompanying pictures to intrigue you! One of the things that I love the most about this page it that you can filter the articles by "Channel". They specifically have a "mobile" channel which is perfect for finding the most up to date mobile news. They also have a tab where you can specifically watch videos. VentureBeat also seems to stay super up to date on all the hot topics. For example when Apple's Live Event was happening on September 9th they had posts coming out minutes later with the updated iPhone 6 features.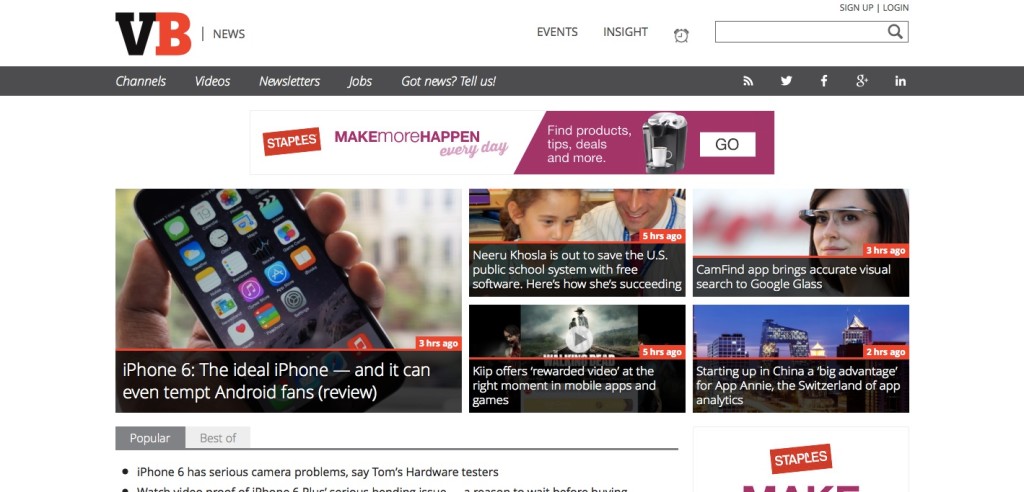 The Verge is another site that I visit everyday for mobile news. I like this site because they have a really sharp interface! It is almost like you are reading an actual newspaper, with the articles stacked on the pages. Aside from its great layout and look, The Verge also organizes its articles into different tabs. I typically go to the "Tech" tab which further organizes into subcategories like "Apple", "Google", "Microsoft", "Mobile" etc.! This is great if I am specifically looking for an Android article to accompany some of our blog posts or tweets. As a bonus this site also has a really strong "Science" tab, they always seem to have the hottest news on dinosaur fossil discoveries and cool space exploration articles (yes I am a huge nerd!).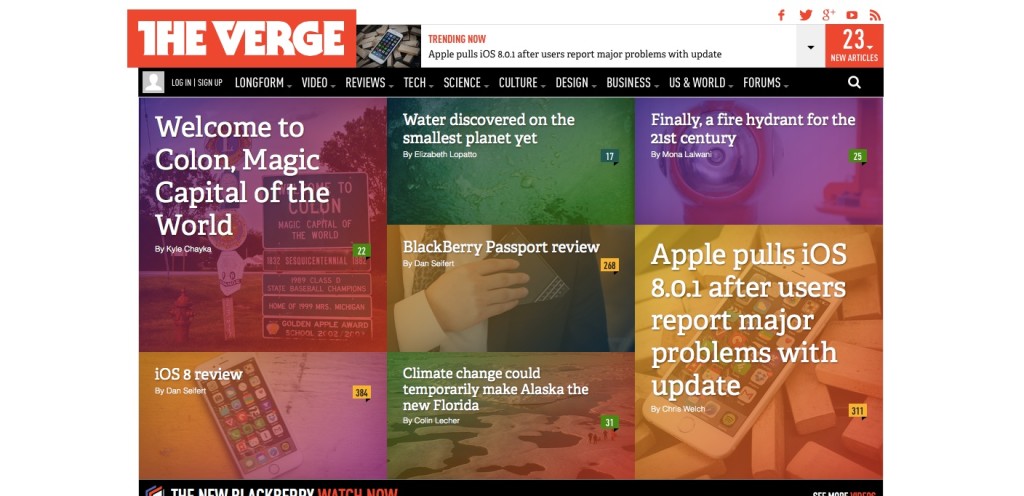 Feedly is another great resources for finding all types of articles that may interest you. When you first launch Feedly you are taken to a simple page that says "Start Reading". Once you click that button you will type in a subject, i.e. "Mobile". They then organize the articles into different categories like "Android" "iPhone" etc. You can also create an account so you can save your favourite news boards.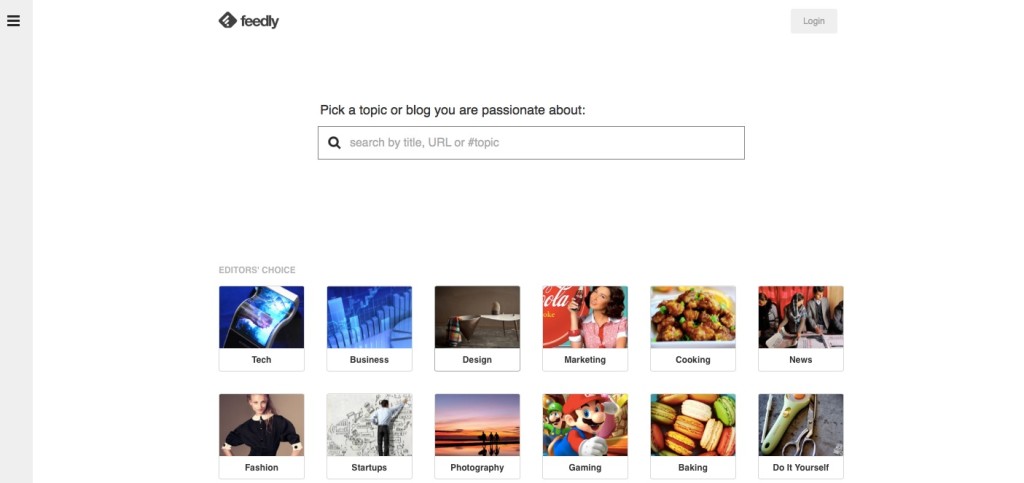 If you don't have time to read through all of these different sites you are in luck! We make sure to carefully curate the most interesting articles and post them daily on our twitter!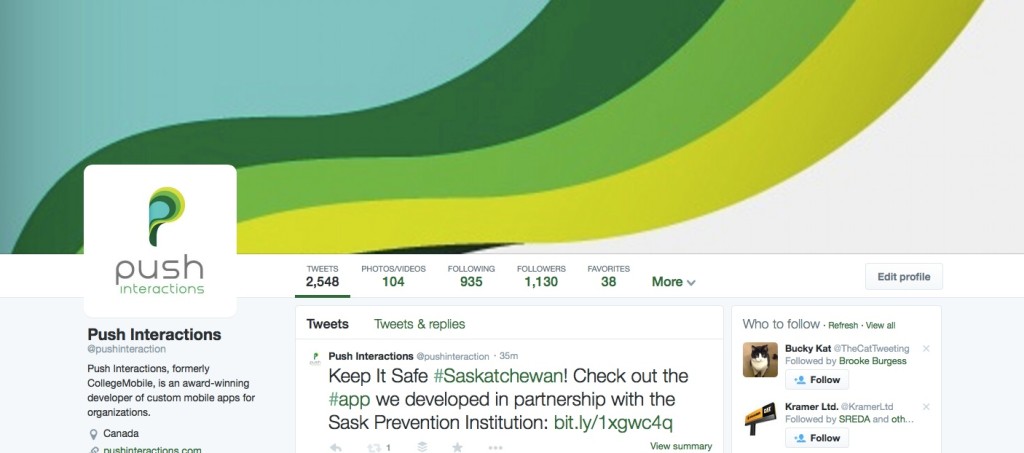 If you have any interesting sites that we should check out please leave a comment with your suggestions.